I am not a technical Analyst but noticed something on the daily STEEM chart today that I want to share.
Based on past performances, every time we had a bearish pin bar at a low point (bottom?) with high volume, the price changed to an uptrend shortly after.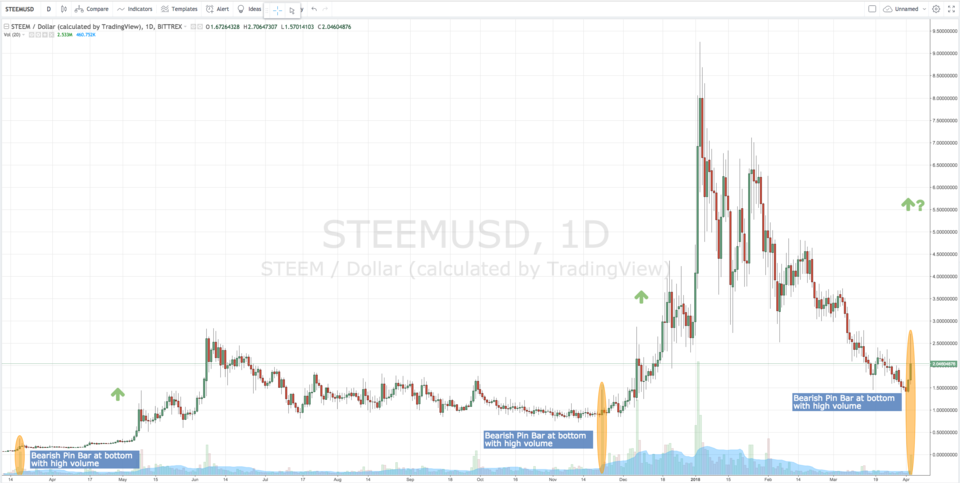 This might doesn't mean anything but I am currious to see what will happen in the next few days and if this pattern is indeed a sign that a new up trend is coming.
Lets wait and see, this is no trading advice!
All the best!