Locking stake for 100% passive income, improving content, helping apps
This is a pretty bold idea of sorts and isn't mine however, I am going to present it without names at this point. If they choose to chime in under the post and join the discussion, that would be fantastic. I spoke to several people at Steemfest about this and there are many facets and possibilities it could bring.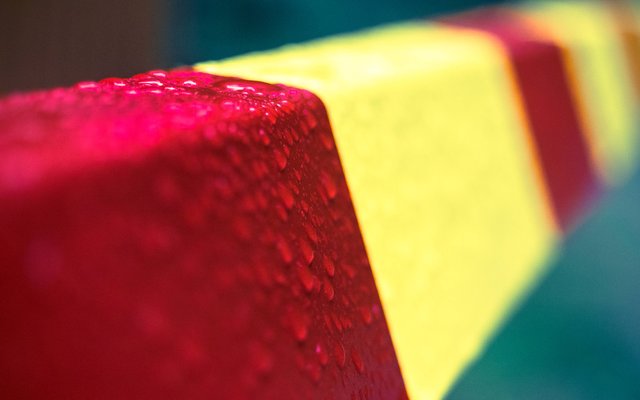 For a little background, ~30% of the stake is delegated to bidbots and used as a passive investment mechanism. This stake isn't passive, it is voting and it effects the organic nature of content. The delegators are free to do what they choose with their stake as we are all aware and maximization is definitely common. Let them maximize 100% guaranteed.
Let stake be 'locked' up via a switch so that it cannot vote but automatically takes 10x 100% vote values from the pool each day at the 2.4 hr maximum rate. What this means is that those who choose to invest passively are silent investors with the percentage of the stake they lock away. They can unlock and use it as stake if they choose under normal rules but while locked, it has zero mobility.
In a scenario only using bidbot percentage. Around 30% of the entire pool is distributed to bidbots each day and they are voting on 0.5% of posts. They vote at a percentage so that the vote will offer some profit for the bidder, and returns somewhere between 80 and 90% to the delegators and owners. For the most part it is not sensitive to the content it votes on at all but it affects things like Trending. This leaves 70% of the stake to be used by all other users.
Instead of this, if the same delegators locked their stake and took max rewards, that same 30% would come out of the pool and into their accounts (50/50 if they choose I guess) but cannot be used to affect any post payout at all. This means that there would be zero 1500 dollar posts in Trending unless organically voted. This means that for the most part, Trending will be completely organic. Even the circlejerkers are likely to lock in large percentages of their stakes.
What this means is that a new user can come into Trending and rather than see 1000 dollar posts, will see 20 dollar posts and those posts will much more likely be better quality or Dapps. This sets expectations of both quality and monetary return and should help with retention. The curation initiatives with minimal delegations will be able to affect Trending also. The ability for a community to downvote rubbish is possible because it is at a much lower range too.
Remember, the switch can be turned off and the stake used (under certain conditions) and considering they are maximizing at 80-90% now, essentially it would be the same as getting 1-2 free flags if they choose. They could also keep some stake free to support authors or projects they want to keep supporting a little.
It is no secret I think that we are moving toward a position where the Steem pool will no longer be distributed to post payouts as SMTs will be distributed instead. This means there will be a true investor layer to Steem. This incentivizes passive and silent investment into Steem as other than holding powered up Steem, they will still have access to the critical factor for the future, Resource Credits. They will be able to own their stake, take from the pool and provide RCs to the applications for bandwidth as well as onboarding activities.
The only risk is that everyone with any stake powers up but that is very unlikely. Most will leave some stake free because they want to have some influence over the content, they wan to be able to reward their audience and the ones they read and of course, many will not earn much locking their minimal stake up. Large stake however could easily lock the majority of their stake and still operate.
This means that the gap between large and small closes massively and the small stake that previously had little say in the order of things, have a great deal more in their ability to affect content. For example, a whale with 500k SP could lock 90% of it and they and I will be voting on the platform with the same stake of ~50k SP. A minnow or group of minnows with a 1000 SP are able to have significant say on the order of content and draw on the remaining pool.
The remaining pool is important here, as whatever is left can only be drawn upon by active stake. Rather that 30% going to 0.5% of posts with the 70 spread to the rest, the (in this scenario) 70% gets spread to the rest but it will be that 70% that is seen in trending. Unless a post has real support, it is unlikely to get pushed into the Trending pages.
This gives more opportunity to real users and real reason to be a quality, compelling and engaging author as once again (or perhaps for the first time) the real network one has developed takes precedence and holds value.
Now, apps might want to still buy position and for the most part this will be relatively easy as most app developers work closely with staked users which means, they just have to say when they are going to post and the whale can flick their switch out of hibernation and use it to bump posts they choose. It won't require a $600 dollar cost to be seen in Trending since the values needed are more in the 30 range most likely.
This seems like a lot of crazy but there are a great many benefits to having actual passive investors that do not affect content organization. It empowers real users, it gives a healthier view, it is more organic, it offers investment potential, locks up more Steem, provides a stable base for RCs, gives small users more say, increases options, decreases voting stake disparity, increases incentives to flag, takes away the need to self vote comments or shitposts 10x a day, reduces circlejerks, adds game into the platform. Does ranchorelaxo stop voting haejin and lock stack for full return instead? Does Parys ever get seen in Trending again? Does Freedom stop delegating and flick the switch instead?
While the interfaces will try to hide Trending and bidbots (I am not a fan of sweeping under the rug), what this does is stop those same buyers from getting votes unless organic. It means that whatever is left in the pool to be distributed will be distributed much wider and more likely to people who create good and care about content and community. They are also the ones more likely to power up as it will take less stake to have an impact on the content they enjoy.
Communities will have more say, the applications with delegations will get more visibility and it will drive users to find places to earn, rather than rely on paid votes. If Steemit Inc made this possible and then delegated stake to distributor apps and curation initiatives, it will completely change the view and health of the platform almost overnight and empower the apps to build strong communities that will be ready for SMTs, and give the RC pools the resources needed via the investor class.
Not only would new users have a healthier view and expectations, they will have bandwidth available to interact for free and land in communities that can help them not only feel at home but also earn their own stake. Rather than the constant struggle, good actors and performers will find themselves among the highest earners on the platform through real visibility and less grind.
We talk a lot about distribution and this will essentially give anyone the chance to take their cut based on their stake but, it will also mean they might not earn more than their 10x vote. It will change the way people delegate to bots and to users and will bring back a reality to the platform unseen for perhaps ever. The smaller accounts, the dolphins, minnows and redfish will be the ones who have the power to distribute and affect the entire ecosystem at the visible layers.
This is a large topic and I have barely scratched the surface. There are intricacies and thought that needs to be put in to work out the best ways but the more I think of it the more I am encouraged to think about it seriously. Why keep trying to stop people self-voting shit 10x a day, why keep fighting maximizers for doing what they are going to do anyway. Give them what they want and let the people who actually care, the people who want to interact and be part of the platform the power to decide what the platform is going to reward. Passive can stay silent and invisible.
There is essentially no risk in doing this as it is all opt-in and is also opt-out. If at any point the locked stake decides that it isn't working the way they would like, they can flick the switch and return to being active on Steem again at any point. It really appears to be the simplest and most elegant solution to returning the ecosystem to a equilibrium point where content and community matters and investors are able to earn guilt free.
I am interested in hearing your thoughts and opening up the discussion.
Taraz
[ a Steem original ]
Sorry about the long post, it is such a big thing with so many ramifications that aren't immediately obvious, I will have to write followups. I was much better at speaking this with hand gestures at Steemfest.I know I left stuff out....