Content producers and 7 years of bad sex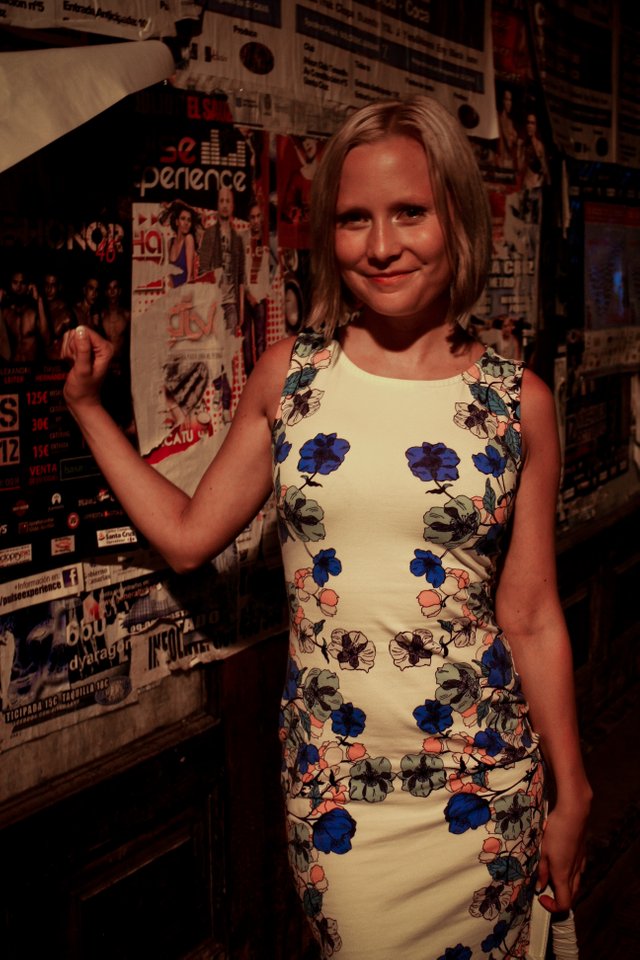 A comment came not long ago questioning why people don't post here in the same way they would at Facebook as it would be much easier to get upvotes from friends and family.
This is true, it would be except they would also have to hold significant value to create value and most people aren't inviting in their friends and family with significant value to build that circle. Also, it means that there is a circle and they already exist, as jerks.
The other component of the comment was that it is difficult to make inroads here unless one has some kind of specialized skill or uniqueness. This is also true but, my argument is that every has their own specific perspective and if they work out and learn how to present it, everyone is potentially interesting to someone.
The problem is that this speaks of a larger issue at hand,which is that people somehow expect earning here should be easy, similar to posting to facebook but getting paid. For some, it might work that way (or looks like it does from the outside) but for most, that approach is very unlikely to get any significant traction. The reason is pretty simple.
Facebook already offer it for free so why would someone pay another person for it? I know that they aren't directly paying from their own wallet but, it is still coming out of a pool they have stake over and the person getting curated is getting paid directly.
I think it is time to put this idea of, Do what you do on other social medias and get paid to bed, 6 feet under as for the most part, it just isn't true. Sure the odd random, short post gets highly upvoted but, if every post an account provides is like that, it isn't going to attract long-term supporters as people have already had enough of that kind of behavior on the other social medias.
This is the same with the challenge posts (that I hate being nominated) as it is kind of like those chain letters that say that unless it gets forwarded to 5 people, it will be seven years of bad sex. This kind of content although currently getting some reward, will begin losing engagement over time as for the most part, it just gets tedious. It becomes content filler. At the moment, it is an okay way to build a new account but it won't last.
At least for me, I want to find content that has some substance to it. I am not saying that it has to be war and Peace length, what I mean is I want something that speaks from heart and experience, new perspectives and ideas, something that I can chew on and even possibly learn something from. And when I say learn, I don't mean rehashed articles or textbook biology lessons, they are useless to me and unless you are a very, very good spinner, transparent.
The bar to earning on content is going to increase massively as mainstreaming happens because as the general public come in, they are likely going to have to actually invest something which means, being more discerning with their voting. They are going to be less likely to upvote someone random picture about visiting a city as no matter how good the picture is, they are now thinking about their future. They can go to Instagram for free, why would they think that it is the way to their investment growing here? This content discernment will attract professional talent in even the smallest niches.
It is obviously more complicated than this but once someone feels invested on the platform they start to engage and once they engage, they start to invest more time, effort and mental power into understanding and once that happens, they learn what it is to be here and how important community, distribution and the importance of who has that distribution is.
That is the Steem hook, Engagement.
Look at how many people take this place seriously and feel that they can actually make a difference here in the future even if they do not hold a lot of stake yet. Watch the people that engage well and the content they produce and you will find that the best content producers and the ones who get quality engagement are also the most knowledgeable about the platform itself and how other people interact with it.
Some are specialized like the developers who understand the code, some specialized in marketing themselves, understanding human nature, observing the interactions or networking. The highest earners here are either early birds, external investors or, specialized in what they do or present in their niche.
As said, this is much like the real world and in the real world, most jobs don't pay someone to post status updates to Facebook, pictures to Instagram or tweets. Sure, there are those jobs too but, it is a tiny fraction of the total users.
Steem people need to stop 'advertising' that this is, Facebook with Money because it is not, it is very very different. Perhaps if there was a comparison, it is like a multiple media publishing house and each post is a submission to the editors as to whether they want to buy the rights or, pass. The curators are the editors remember and when it comes to a publishing house, they don't randomly chose like what happens here. This isn't social media with money, it is something else very, very different and if we plant the right seeds, and tend the garden well, the harvest will be plentiful and be able to feed everyone.
When it comes to content, you are free to post whatever you like as there is no censorship but, you are entitled to no return whether that is on quality provided or effort sunk. You want people to support you, you are going to have to show that you are worth supporting.
Goodnight. Comment replies will likely wait until tomorrow on this one.
Taraz
[ a Steem original ]
Oh, Resteem this otherwise you will have bad sex for 7 years (If you are married, this doesn't affect you). At least my wife is hot though.