Are you a gambling man?
My wife got a call from her mother a little while ago and they spoke in hushed tones, mostly because our daughter is asleep. But, after my wife hung up she laughed a little...
A few weeks back I tried to explain to my father in law that I earn from writing online and since my Finnish isn't very good it seems he misunderstood my explanation but, didn't ask for clarification. They are in their 70s so I assume it was one of those, kids these days things.
Tonight, they were watching a panel discussion that was talking about Finns staying up all night playing games on their computers for money so now...
They think I have a gambling problem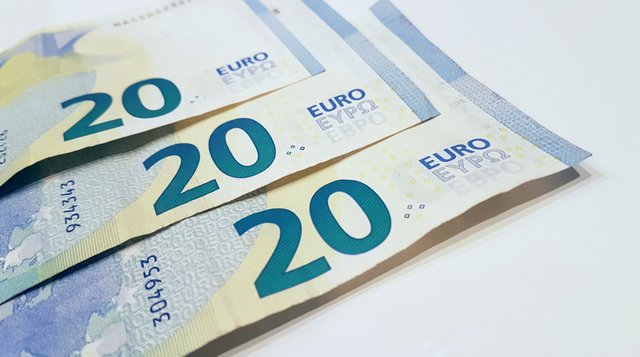 As evidence of this, they mentioned our lack of money and how we seem to struggle even though I am working so much. They are convinced it is because I am losing it all on poker and they think that there needs to be some kind of intervention for me, especially since we have a child to take care of.
I actually do understand their concerns though. Finland suffers from addictions, there is something like 450,000 registered problem drinkers and 125,000 known problem gamblers. The problem part I think is defined by negative effects on the people around them, their jobs and of course, themselves. In a highly educated country with a population of just over 5 million, that is a lot of drinkers and gamblers.
Many Finns I know have addictive traits in their personalities, not necessarily directly negative but, it can lead to it. For example, when Finns start something, they throw themselves into it hard so when they go to the gym, it is often all or nothing. This unfortunately also means, If you are going to start drinking, you are going to finish drinking so to speak.
Other than my overly sweet tooth, I am not much of a compulsive person but, for those who watch me work, they might think that at times. My current work isn't out of compulsion though, it is for investment into the future. For me, crypto isn't a get quick rich scheme, it is a plan for long-term improvement of living standards and increased opportunity to act more freely.
But, it is a gamble.
I have pushed and pulled, earned, traded, lost some, gained some and struggled to get to this point yet, I still have a fair way to go and, that path is one of high uncertainty. I asked a question in chat the other night, how much held now (in decentish coins) would be needed to retire in 5 years. Someone answered that 5000 in bitcoin 5 years ago would be enough now.
May 15th 2013 BTC was $114 which would be 43 bitcoins for 5000 dollars worth. Today, that is ~378,000 dollars. Not enough to retire in Finland, but, definitely debt-free living the way we are content with. With 5000 in the right coins now held until 2023? What are the right coins is the real question but, even with a half decent spread, the chances of large gains are pretty good considering all of the banks and investors lining up to enter into the market.
However, it is still risky, it still takes work and it still requires a fair bit of luck along the way and at least for me, a fair bit of work to invest because even though there are the chances of enormous gains, the attrition rate on many of the coins and projects is going to be high, especially since large investors are going to be trying to limit competition, something that doesn't happen too much yet.
This does make me somewhat of a gambler and looking from the outside in with the eyes of my in-laws, they are unlikely to see much of a difference considering the risks and the bets on which coins and teams are going to make gains. What is needed for a five year retirement plan is a fair bit of luck and there are many more pathways than betting black or red.
Risk is acceptable
I am not compulsive, nor am I a risk taker but I have been developing my attitudes to lessen my aversion to risk and uncertainty. To have a chance at the future I am aiming, it is going to take an investment of myself into that fog. The equation is pretty simple, what do you want and, what are you willing to do for it and if there is a gap between those two points, either one or both need to be adjusted. Some people are willing to do a lot include break laws and harm others to get what they want and we each have our personal moral limits. These obviously vary wildly as we can observe daily here.
What this means now for me though is that I have an opportunity to take some risks on the extras, the uncertainty with high reward as my fallback position is not zero, it is my work ethic. No matter what happens, I am confident enough in myself that I will be able to provide enough for my family to survive on, even if it kills me to do so.
I am not planning on retiring in five years, I am planning on being able to work more on projects that add larger value to the world than I do now. If I fall short, that is fine but, it isn't going to be because of the laziness and unwillingness to try I have suffered from in the past.
I may not be an addict in the traditional sense but, predicting the future is always a gamble and that is what investing in the future is, a bet there is one.
Taraz
[ a Steemit original ]
Note: I am going to have to show my in laws what I actually do soon. I am not sure if I should show them when price is up or down...