Autovoting gets a very bad rap on Steem by some people and in the past, me included. However, this is generally based on some forms of autovoting patterns rather than the possibility of setting autovoters to create a healthier environment. Some think that there is no space for automated voting at all but, I disagree with this view.
Most of the negative views for automated voting comes from the circlejerk abuse where content isn't considered at all and the autovote is more of an arrangement, perhaps even a paid one or, a reciprocal one where votes are traded to keep self-voting numbers down but essentially, self-voting. Yeah, these are likely negatives.
However, there are positives to autovoting too.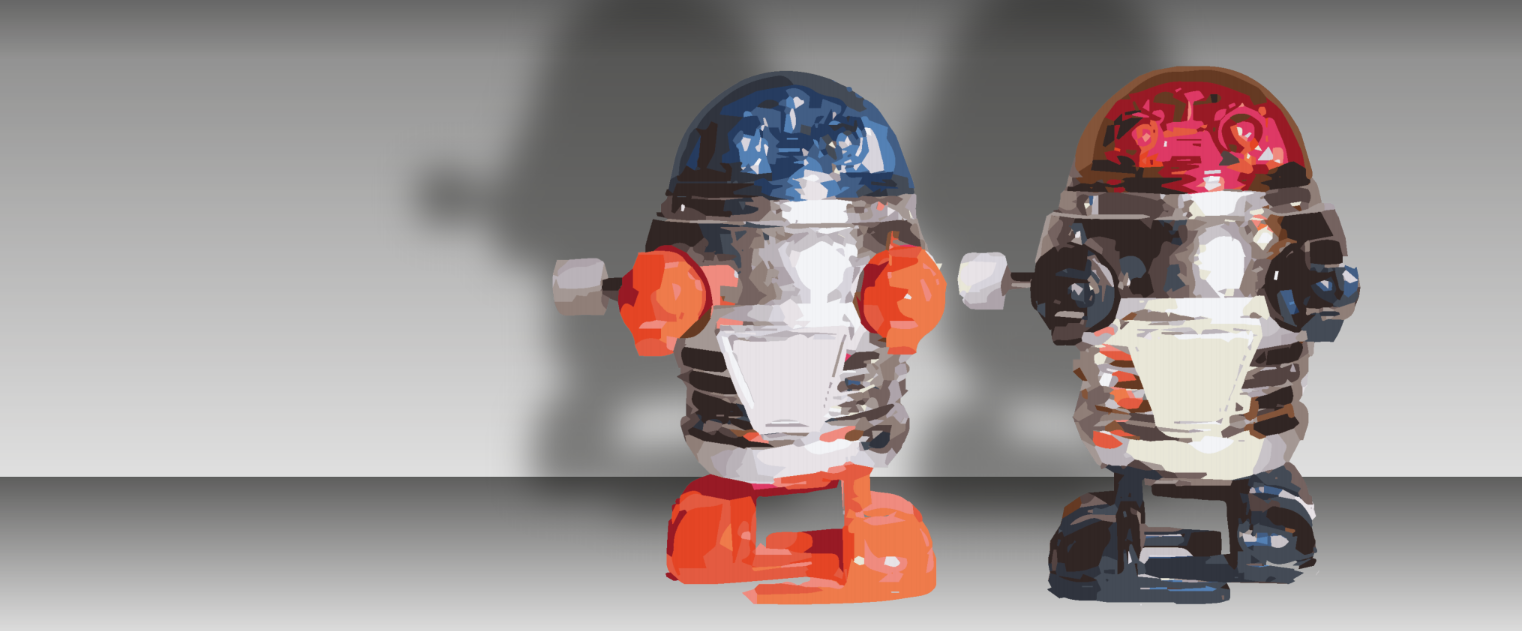 Imagine being convinced to give to a charity to help some children get access to basic education in a poor country. For whatever personal reasons, you have decided that it is a good cause and worthy of donating to monthly. Do you need to be convinced every month? Do you need to have the concept resold to you and, if it was resold every month, would you become desensitized? Most likely, you might still want to give though so the charity spiel is not necessary at all. Automate your charitable vote instead and make it a monthly automated deduction.
I see it the same on Steem when it comes to value adding producers. Rather than needing to be convinced each and every article as to the value, if one observes for some period, builds up a track record view and decides, that is an account worth supporting, automate support. Of course, these days it doesn't have to be like the old days where there was no limit on the autovote as autovoting tools can be set to vote, once a day or, twice a day etc.
The thing is that the space is growing and it is very hard for those with active SP to continually keep finding new potentials to support if they have to read every piece of the people they already trust. Of course, setting an autovote doesn't mean one can't read and engage with it, nor check up from time to time either, it just means that if one is busy, away, has other things going on, the accounts that are seen as adding value to the blockchain in some way are able to keep doing what they do.
There is another thing that the autovote can support an that is the desensitization to certain content types that add value but, aren't necessarily value adding to everyone at the same time. For example, a potential autovoter might find my content interesting and useful but might grow out of it however, it might still be helpful to a whole range of other people dailyy, just not the one with larger SP. My content that aims to get smaller accounts up to speed in some areas isn't going to be of interest to seasoned users but, it does have value to those seasoned users in the way it could help develop the community position for a more valuable future.
A large account doesn't need to get direct value out of everything I post, they just need to be able to trust that I am adding value often enough to the community to be worthy of their support. Some people think that this shouldn't happen and each article should be taken on a case by case example but, it is kind of like in the work place on a retainer or, as I see it, having patrons.
In the past, patrons would allow artists and scientists to work independently by providing some kind of steady support so the artist didn't have to continually chase for a meal but instead, could continually create. This patronage was earned however, it wasn't offered blindly nor was it certain. If an artist or scientist started to get lazy and not deliver value adding content often enough, support was withdrawn.
In my opinion, there should be some more patrons on Steem but, that takes a lot of trust, which is in surprisingly short supply on this platform considering, it is a community that is meant to be built on coded trust. There are some people however here who are consistently creating and adding masses of value to the system or community but have to fight for each cent with each article. Considering this is the immutable blockchain, it is like track record means nothing.
As I wrote the other day, the best predictor of future behavior is past behavior and this means that the track record matters. Not the little ups and downs and dalliances here and there but, the line of best fit over time. There are some accounts that if one could see the affect they have on the community, there would be a high average of added value and for others, a much lower return on their content. Some who get supported very highly could add almost zero value to the community too and there are several such stand out accounts.
Look at how fast an account can be affected by price and you will see who continually pushes for adding value and who doesn't. Look at how fast some who were high earners producing quality drop away their content quality once their earnings fall. Consistency matters and if you can't maintain behavioral consistency through thick and thin, why would an autovoter support through thick and thin? In my opinion, healthy autovoting is like a healthy marriage, you don't need to be in sight of the other person to be trusted.
Again, this is like the charity case. If you do your duty of care, get convinced that it is a good organisation and a good cause, the automation of giving means that not only do you not have to think too much about it often and can get on with other things but, they don't have to worry about maintaining you for loyalty to them, they can use their resources more effectively and maximize what they do to help others.
The model for getting paid for internet content is changing from a 'for free' system powered by advertising revenue to one where producers are rewarded directly but, this also has some issues if the you are only as good as your last piece attitude reigns. That is the attitude of advertisers who have no loyalty and will destroy a career that no longer helps them, even if it still adds value to others. This process will burn potential rather than support it.
What I think at Steem is that we can be a driving force of pushing a model of content valuation that can spread to all but, those who consistently deliver value will be pinpointed and supported adequately. Not only does it mean they can continue on, it means they become beacons for others to benchmark what it takes and, also bounce their talent upon.
Everyone here wants to have some level of guaranteed support but, how many really deliver consistently enough often enough to warrant it? I would say that many autovoters miss supporting value adding accounts but, some do a very good job of identifying and offering patronage too. It isn't a clear cut case of 'all automation is bad' as there are times where automation helps us all, even if we do not realize it directly.
I do think that more of the autovoters should have a look through their lists and consider shifting support a little to find those who add value time and time again. I also think that some of the autovoters should stop autovoting almost completely and instead engage with the community as far too many autovoters are small accounts looking to grow but, unwilling to interact.
For the little bits of automated support I get I am immensely grateful for however and I hope that it will increase over time so that I don't have to sing for my supper forever. Some people think that I take content too seriously but in my opinion, if I want people to support me in some way, they need to trust me in some way and if I can't remain consistent over time, how can I be trusted?
As said, this is a platform of relationships. Trust is critical and it is built on more than one article.
Taraz
[ a Steem original ]