Well, I'm on my third week of promotion bots, and a lot of things that used to be mysterious are now clear.
If you like, I can share a little of what I've learned, even though most of what I've learned is that the conventional wisdom is correct.
Still, it's a pretty nuanced topic, and it might do us some good to discuss those nuances.
So let's get into it.
Discoveries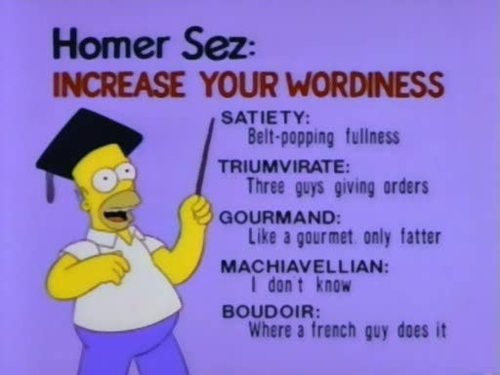 SmartMarket (SmartSteem) is too unreliable to be of any use as a promotion service.
For monday's post (Hints #7), they returned my entire deposit without reaching a single Steemit user. Yet, despite the fact that SmartSteem was not promoting the post, it still made roughly the same amount it made when using SmartSteem + MinnowBooster, leading me to believe that MinnowBooster is doing most of the work anyway.
And while I'm pretty sure that SmartMarket has given me some significant promotion in the past, the fact remains that they're just too unreliable. I have no way of telling what kind of returns I'm going to get from them, or if I'm going to get any returns at all.
Their service, I think, is just not up to snuff. And I will not be using it from here out.
MinnowBooster Requires Strategy
The next lesson I learned is that MinnowBooster can also be a bit unpredictable, but there are ways to time it and strategize around that fact.
Minnowbooster does better than SmartMarket in a few respects, but perhaps its biggest advantage is that it lets you know beforehand what kind of upvotes you can expect, given the size of your donation.
They give this information in the form of a graph, which can be found on MinnowBooster.net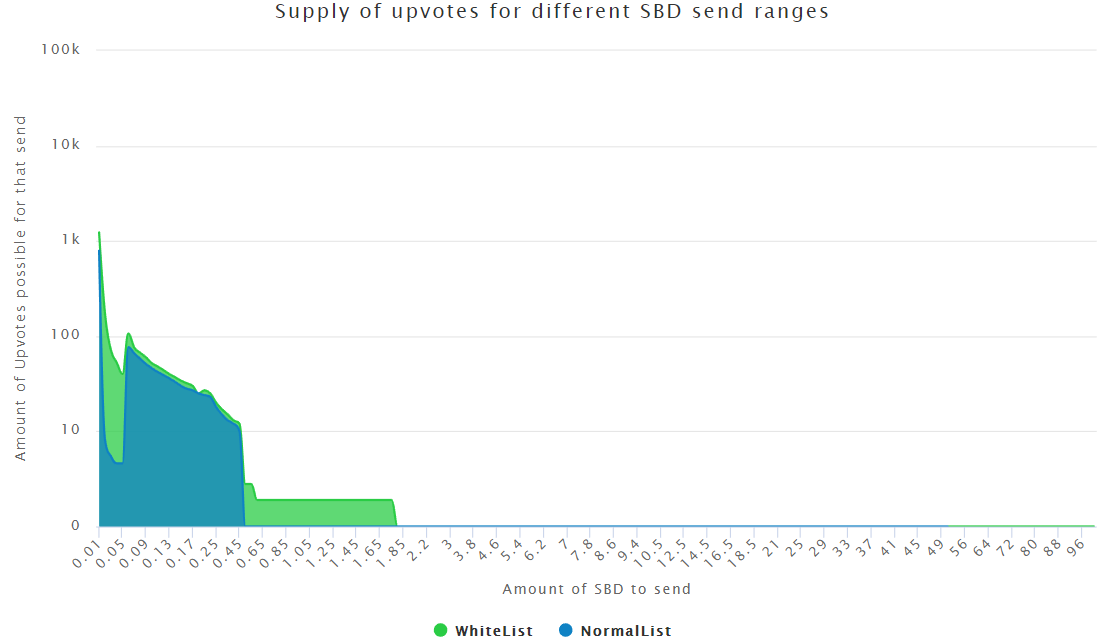 The graph, unfortunately, is not always accurate, as I have sometimes given to areas that are clearly in the green, but then had my donation returned, with a note saying that no one is currently in that range.
But even if it's not flawless, it is helpful. And, most importantly, it gives specific numeric data.
The blue line represents people who might upvote, and the green line indicates people who will reliably upvote. The ones in the higher domains will give bigger upvotes. But I have found that the quantity of voters is often more important than the quality.
Basically, it's possible to make a bigger profit by giving less SBDs to MinnowBooster.
Each of their upvoters is looking for a specific amount, and if you pick the amount with the most people, it's possible to make a bigger profit than by landing that one "big" upvoter with the bigger SBD quantity.
Of course, the bigger upvoters give bigger upvotes, so it's also possible to catch a bigger profit that way. And very rarely you will see both quantity and quality combine, and the graph shows a whole stack of bigger upvoters in one spot.
Combine this with the fact that you can use MinnowBooster more than once on a single post, and all you have to do is keep an eye on that graph throughout the day until the conditions suit your needs.
Honestly, I don't know why anyone doesn't use it.
TipU, the Most Reliable of All
This past week, I finally got a chance to try out TipU.
Tipu has two very narrow windows each day in which it is available for giving upvotes. But this timing aspect is the only real drawback. I have used TipU three times now, and every time it has come through for me, boosting my post to the point where I am guaranteed to make back the SBDs I invested in TipU.
This bot is superior to all others in the reliability factor, which perhaps makes it the most valuable of all. It has a fairly narrow donation range (0.5 SBDs to 15 SBDs), meaning that there is a cap to how much money you can make from the service. But it is still a better bet than nearly all other options.
In Summary
Let's go over it all again in brief:
SmartMarket is too unreliable to be useful to the Steemian looking to promote their posts. They also have other features like delegation which I have not tried, so I cannot comment on them. But their promotion service stinks.
MinnowBooster is also somewhat unpredictable, but it gives you the tools needed to use that unpredictability in your favor. If you've got a keen mind, you can make a hefty profit from their promotion service.
TipU is extremely reliable. It has an upper limit to how much it can give, but if you can catch that train, it will take you exactly where it promises to go.

I'm not sure how much more I can learn about this subject. Hopefully, it's enough to help you out. Thanks for reading, and keep on Steeming.