Help STEEM get Listed on KuCoin and Earn SPORTS Tokens.
The last few weeks have been very tough for STEEM as all we have seen is the decline in price. Ever since the Bitcoin started its bull run, almost every altcoin has decreased in value but steem is one of those coins which have been affected the most. I remember the time when I joined steemit, steem was in the '20s in terms of the market cap but now, it is ranked 79 and might well fall out of top 80 soon.
There are a few things that trigger the price of a particular coin/token in the crypto market. One of those things is when a coin or tokens gets listed on a good exchange.
Most of you might be aware of the cryptocurrency exchange KuCoin. KuCoin is based in Hong Kong and according to coingecko.com, it is ranked number 6 among all cryptocurrency exchanges which means that it is a pretty decent exchange and if steem gets listed on KuCoin, we might see some gains in the price.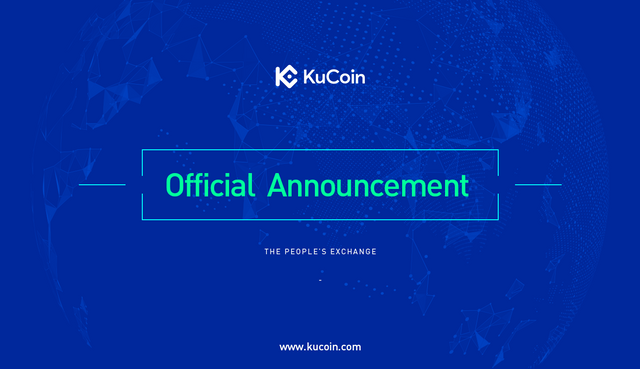 Source
The people's exchange - KuCoin recently made an announcement about a new listing on their exchange. They are giving people an opportunity to get their favorite cryptocurrency listed on their exchange by filling a simple form. I think this is a great opportunity for the steem community to come together again and show them our strength. We have done it in the past and I know we can do it again. If you really care about steem and your investment in steem, you should fill the form and let every other steemian know about this.
Steps to follow
You need an account on KuCoin to be eligible for casting a vote and if you don't have an account with them, sign up here.
That's it, you have successfully voted for your favorite project.
Share screenshot of your response sheet in the comments section and resteem this post to get 100 SPORTS tokens.
With the help of @oracle-d, we have done it in the past and we will do it again. It would be great if @oracle-d spreads the word about this.
Please remember, we have very little time left to cast our votes, so please do it as soon as possible.
Feel free to downvote this post if it violates "tag" rules but I will be using those tags to ensure the participation of maximum people.