Crypto to Watch - Steem (STEEM) - Trying to break $1.00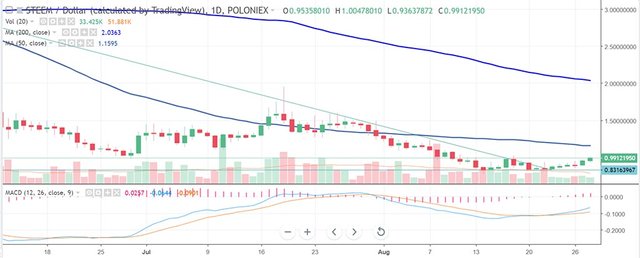 Steem has completed the double bottom formation and is pushing up against the resistance at $1.00. If Steem can break through $1.00 and consolidate it should move to $1.50. I will not be trading until the break, and consolidation, happens.
I am still HODLing Steem and have not sold any during this drop.
The information provided by StocksnCrypto is for informational purposes only. It should not be considered legal or financial advice. You should consult with an attorney or other professional to determine what may be best for your individual needs.