participate. ICC Cricket World Cup.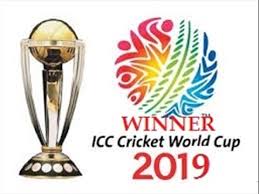 Cricket is biggest stage World Cup And next year's 2019 World Cup will be held in England. In all, 10 teams will participat
The ICC Board meeting in Calcutta on Tuesday announced the beginning and the end of the 12th BCM event. The final will start on the 30th of next year starting on July 14th. The.
Earlier, the 2015 World Cup was hosted by Australia and New Zealand jointly. Eventually, the two countries faced the finals in the final. Australia beat Australia by five runs in the final
Participating teams in the next Twenty20 tournament: Australia, Bangladesh, India, Pakistan, New Zealand, South Africa, West Indies, Sri Lanka, Afghanistan and host England