New Steepshot updates: image gallery, push-notifications, voting slider bar, etc.
Hello Stemians!
We are glad to inform you about our new cool updates! Let us introduce the following new features: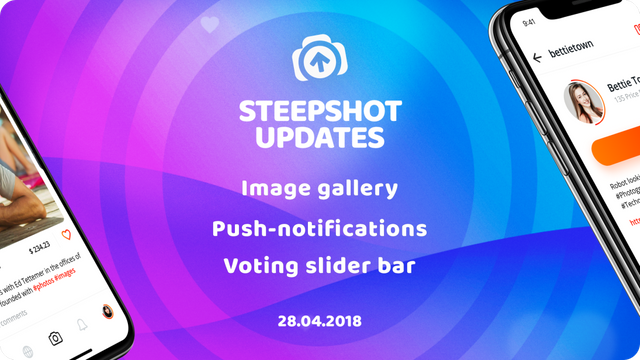 Image gallery
We are happy to announce that now you can upload more than 1 photo at a time. Yes, it means that a slideshow for cycling through a series of the pictures is now available in Steepshot.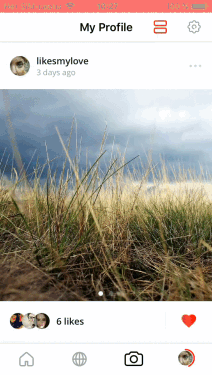 Voting slider bar ( Web, Android, IOS versions)
Now it is possible to choose what percentage of your voting power you want to upvote a post with. Instead of full (100%) vote for a small number of users now you can give partial votes to more people. It will certainly help you to avoid the plummeting of your voting power. Users with low Steem power might not be able to see the slider bar.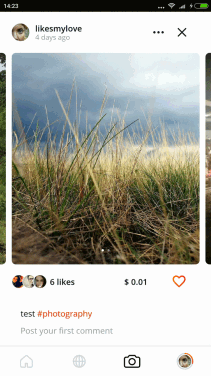 Push-notifications
Push-notifications will allow you to be aware timely of all updates taking place in your Steepshot account. You can setup them in settings and choose the most appropriate to you, whether you want to be informed about Post Likes, Comment Likes, Follower Requests, Comments and New Posts.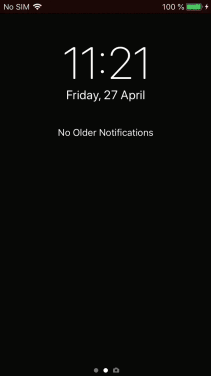 Development progress:
IOS:
Now you can delete your posts.
Share your posts via other social networks.
The issue with the camera flash is fixed.
It is necessary to mention that all IOS updates will be available within several days due to the App Store approval.
Comments:
Now comments are sorted by payout value descending.
On the WEB version you can see a new design for buttons under the comment (reply, flag).
Gallery:
Ability to add photos by choosing a folder on your mobile phone.
Before posting the photo you can now choose the size or turn it as you wish.
Adding hashtags becomes easier.
The ability to add a hashtag with the special symbols is now available.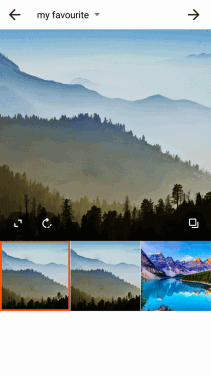 Compression:
Since that moment you can download your images with much better quality and be sure that they will be optimized without distortions.
NSFW content:
You will be able to see your own NSFW content without going to settings and changing them.
Link preview:
When sharing Steepshot links the preview of the post is displayed.

If you haven't been the user of our app yet, you can download it below and sign in with your Steem account.



More info
How to start using Steepshot app? What is the tech behind? See this post
Social Media
If you want to participate in Steepshot life, have any ideas, questions or suggestions, please, find us on social media.