The Steem Sisters Were in a SUPERBOWL Commercial!!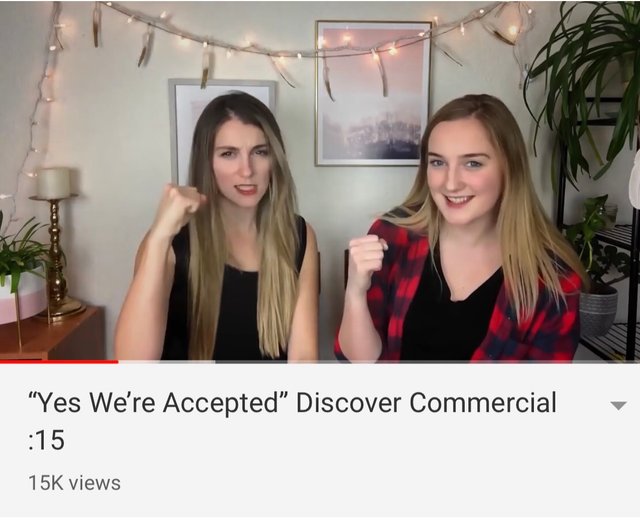 Whaaa!! Some of you may remember us announcing we had been approached by a media company last year, but we finally got word today that they used a clip from the Steem Sister Show in a Discover Card Commercial!
The fact that a Steem based talk show could somehow get noticed by a large media company making commercials for big clients like Discover is kind of blowing my mind.
Those in the US may see the commercial played in various settings - but you can all view it on YouTube! Here's the link:
I hope you guys enjoy checking it out! This is definitely an exciting moment for Mary and I. 🥳Besides... now we can officially say we've been in a commercial with Lindsey Lohan. 😂What other celebrities do you guys spot in the video?

With Love,
The Steem Sisters
@coruscate and @maryjaney