With yet another expansion of the Steem blockchain ecosystem, the Steem community continues its progress towards mainstream viability and adoption with the alpha launch of online store PaywithSteem.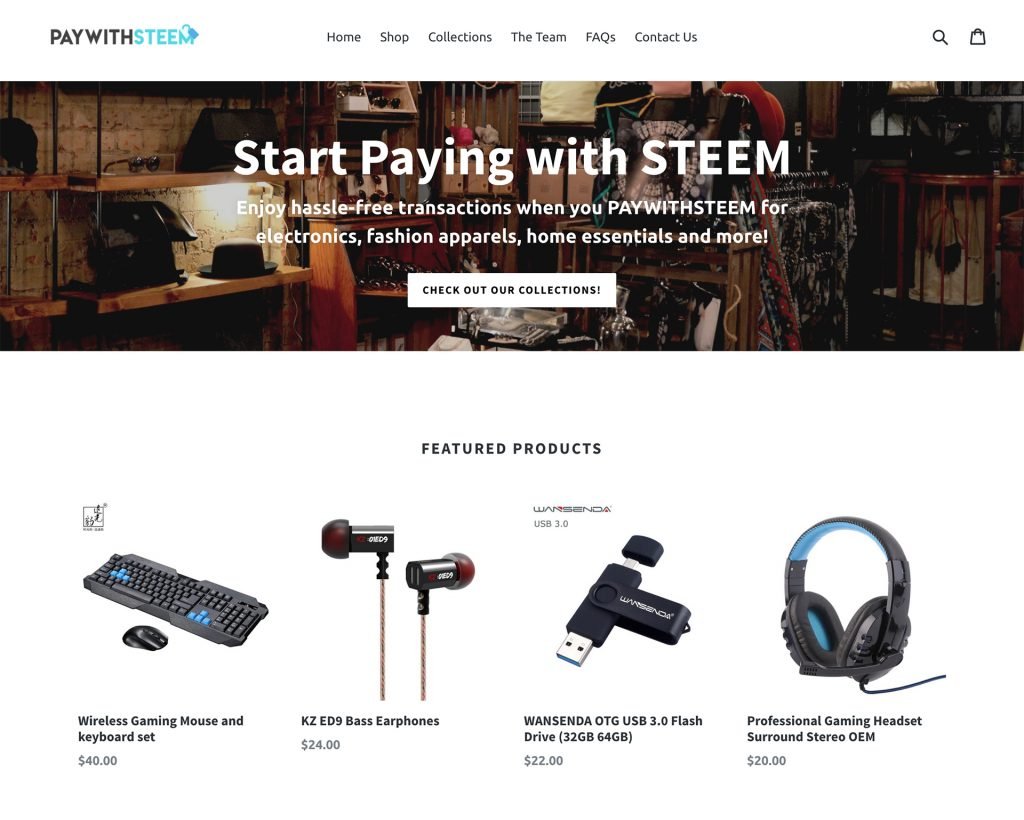 PaywithSteem benefits Steem account integration via SteemConnect, allowing each Steemian to login to the store and pay orders directly from their Steem wallet, without needing to enter any active or owner keys on PaywithSteem itself. In the world of crypto, and without the ability to generate app specific or one-time keys on Steem, this is the correct integration and way forward.
Existing plans for Steem Inc. to take over hosting and management of Steem Connect make SteemConnect the most viable integration right now of Steem account and wallet features.
Currently, PaywithSteem hosts around 150 products and ships directly to the U.S. Expansion to also deliver in the U.K. should be finalized before the end of the year, according to team leader @btcvenom.
While we here at theSteemObserver do not think that @PaywithSteem is prime-time ready, or the solution Steemians are waiting for, because of multiple reasons(*), even not as a current alpha release, the launch announcement on Steemit was an obvious resounding success and does matter to the Steem ecosystem.
The reason for this is that PaywithSteem the first platform, the first online store is where Steemians can spend their earned Steem and SBD on physical items, items delivered directly to their door. The easiest way to buy headphones with Steem earned from your Steem membership and contributions.
Most important about PaywithSteem launch, the first Steem exclusive payment store, is that it does highlight the possibilities of the Steem ecosystem and blockchain. After PaywithSteem's announcement, the Steem blockchain currently hosts a decentralized Youtube alternative, a decentralized Soundcloud alternative, a decentralized 9GAG alternative, a decentralized Instagram alternative, a decentralized Twitter alternative, decentralized forums, and for the first time ever Steemians can also directly spend their earned Steem and SBD in an online store without needing to convert to fiat money, via other cryptocurrencies.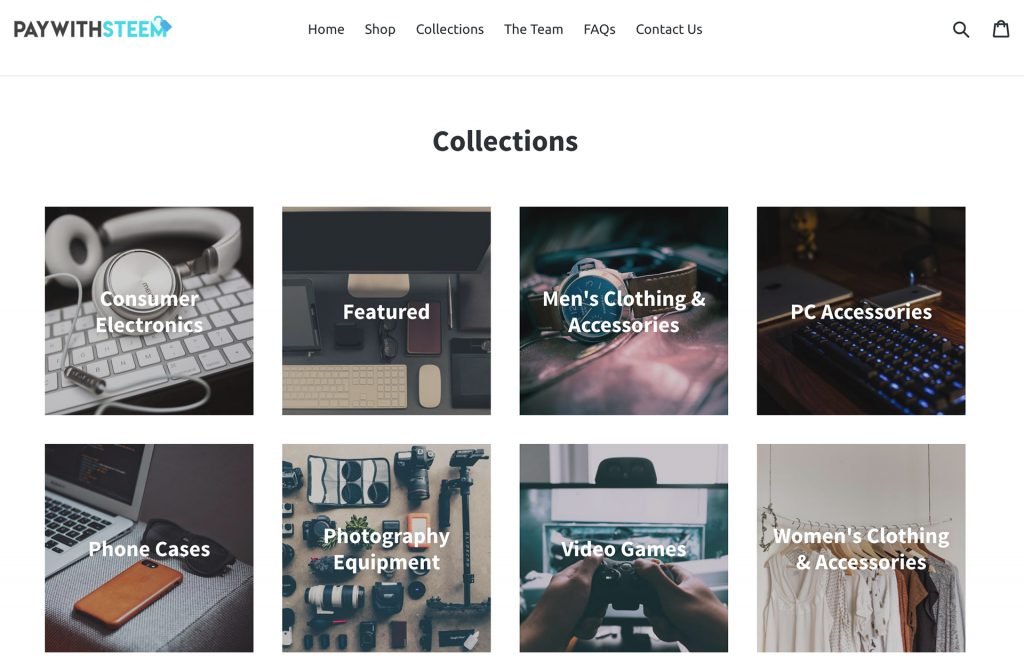 The ever-growing Steem ecosystem is key to adoption of the blockchain and its currencies. With upcoming communities, and the previously already announced SMTs, the Steem blockchain stands to become one of the most important, and deepest integrated, blockchains and Steem and SBD could become major cryptocurrencies as long as the ecosystem continues to grow and Steemians are offered always more, and easier, ways to use their Steem. Steem and SBD they earned by being active on the Steem platform and contributing to it.
The Steem blockchain is currently also the fastest blockchain, and of the most efficient ones, with more than 1 million transactions on busy days already.
Expect More Online Stores with Steem Payment Gateway to Launch Soon
PaywithSteem is a prime example of how the Steem ecosystem can, and will, grow in the near future. Grow beyond content-based only projects. As the blockchain, and number of applications built on it, grows tools such as SteemConnect will continuously be further expanded with easier integration options for developers, as well as better user account management options.
Paywithsteem is the first of many examples which the Internet will soon see, and the first online store where you can spend your Steem and SBD on physical items. Items shipped to your door.
This means that soon we will start to see websites, not blockchain-based sites, with Steem log-in and even upvoting mechanisms. Payment with Steem, directly from your Steem wallet, being one of the features too. What this means is soon that, for example, the whole WordPress ecosystem, and with it millions of eCommerce stores built with WordPress and WooCommerce, will be able to integrate a Steem payment option offering Steemians even more ways to both reward creators and spend their Steem and SBD.
---
PaywithSteem website - @paywithSteem on Steemit
(*) We here at theSteemObserver passionately dislike dropshipping and all that comes with it, such as ultra slow delivery times, possible customer rights and protection issues, etc.