Dear all,
It's time for my status report for the last week: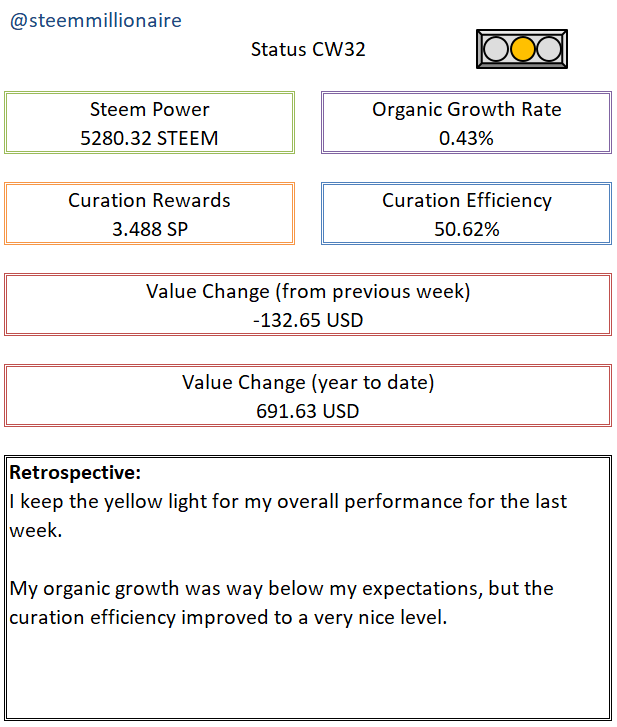 The STEEM market is continuing in the red zone, with no real signs of recovery. On the other hand, the current focus looks to be in the secondary market (steem-engine tokens), where I see a lot of activity.
One by one, the dApps are switching to their own token on steem-engine, and I believe this is amazing for the STEEM blockchain, but not very good for the STEEM coin.
And the HF21 will probably not change anything... Owning STEEM will offer good incentive for curators, but nothing special compared to any of the alternative tokens. The big unknown is only how the SMT will be adopted, and how this will be different from the steem-engine.