Steem's Satoshi price has fallen again.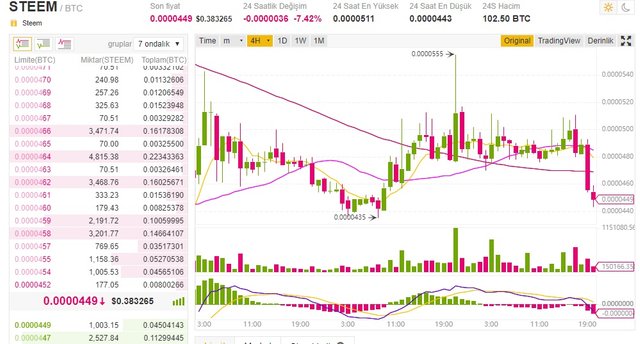 I just checked the beat coin chart, but the price of steem satoshi fell sharply. I think it's because the price of the beat coin is rising, but I can not tell where the price of steem will fall.
The steem is being upgraded, the steem engine and many other events and the price is always falling even though there are more than 1 million users.
I think it is time for a big change in steem.
I think that the price of steem may fall further, but I hope the price of steem is stabilized as bit coin price keeps rising.