SMT Development Update #6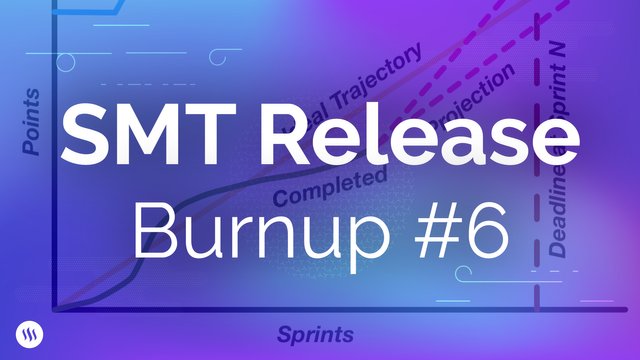 Hello Steemians, today we have for you the 6th installment of our SMT progress reports.
As we explained in last week's post, since we work in two-week iterations, it can sometimes appear that work has stalled if you look at a burnup chart in the middle of a sprint. Because of that, we expected this week's chart to contain a larger than average list of finished work items. As you will see below, that is the case.
SMT Scope added last week:
SMT work completed last week: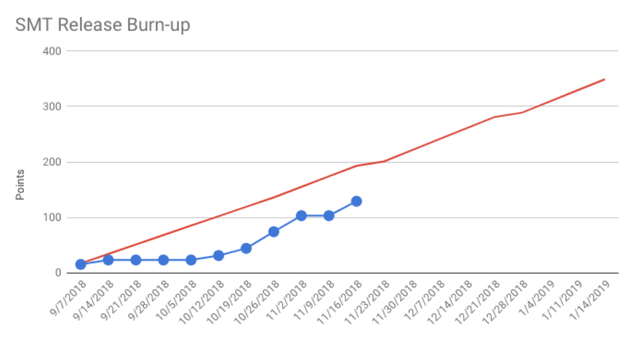 The blue dots symbolize the number of points that we have completed for SMT development. For those who don't know, assigning "Story Points" is part of Agile Software Development. They are a "unit of measure for expressing an estimate of the overall effort that will be required to fully implement a product backlog item or any other piece of work" and determined by using a Fibonacci Scale. In addition to these reports, you can follow along on our GitHub project organization and tracking system for SMT development which is (usually) updated daily.
---
The Steem Blockchain Team