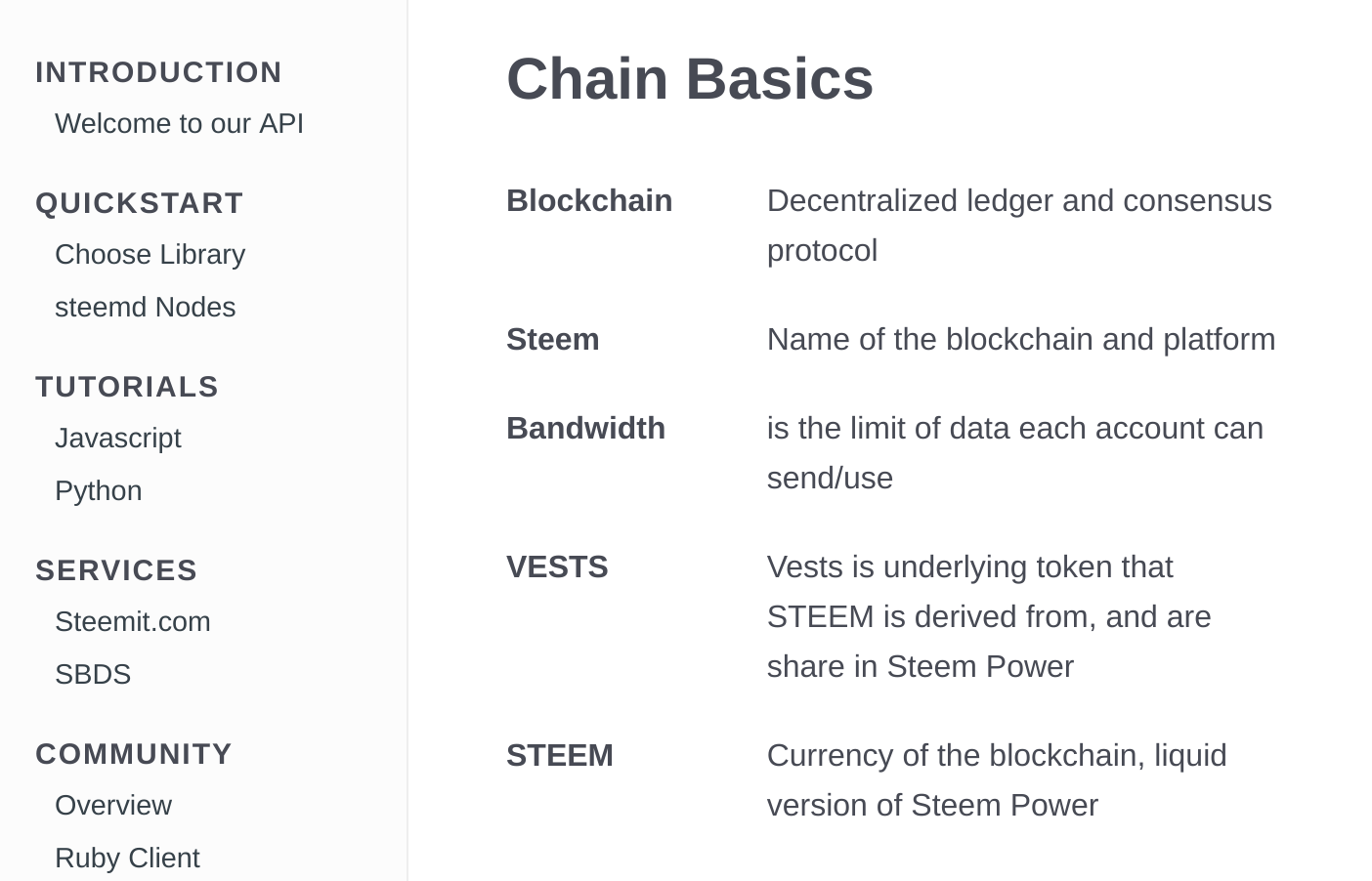 Hello Steemians,
Today we'd like to tell you about recent improvements we've made to our developer portal as well as our plans for continuing to improve it over time. This might be slightly technical for the average person; however, considering the critical role that developers play within the Steem ecosystem, we feel it is important to bring them to your attention.
Improving Documentation
While Steem has managed to accomplish much in its brief life, excellent documentation is one place where we've lagged behind. That's why we've created a dedicated "Portal Team" - to ensure that every Steem developer has the information and resources they need to succeed.
Our Plan
We've started by adding a glossary of Steem-specific terms and beginner tutorials. Our plan is to update the portal with new information about every other week. As we continue to improve the portal, it will get easier for beginning developers to get started, and for more advanced developers to reference more obscure api calls.
Community Generated Materials
We are fortunate to have a community filled with engaged developers who have created very useful tutorials, some of which we will be adding to the portal. We will make these tutorials easier to find by aggregating them in a central location and enhancing them with helpful examples that use consistent best practices.
Feedback
The Portal Team is still at the beginning of this project, so we are very open to requests for specific tutorials and suggestions for improvement. Email any suggestions to Steemit's Developer Advocate: da@steemit.com, with the title "devportal - $subject".
Be sure to check out the developer portal here!
Team Steemit, Portal Squadron
P.S. Team Steemit recently published an update regarding Communities/Hivemind written by our very own @roadscape! If you haven't already, be sure to check it out here.