Steemgg: Plan, Roadmap and Outlook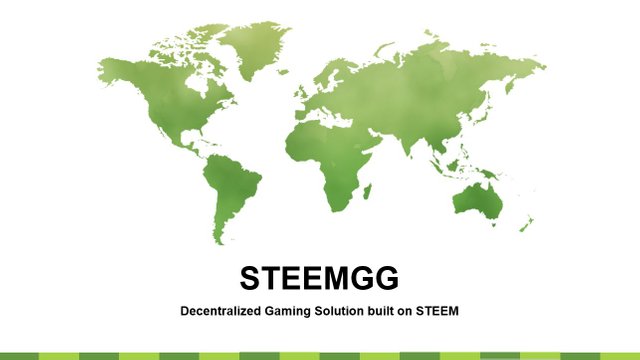 Note: The following was partially prepared for @aggroed's DApps of Steem, and is now reformatted as a "business plan" for entering @aggroed's Steem business plan competition
---
Introduction
---
While Steemgg started out as a html5 game distribution platform built on STEEM, after interacting with our users and potential users we have come to the conclusion that our initial attempt is not enough. We need to look at the bigger picture of what our user needs, which is a blockchain based casual gaming service that is a solution for both game developers and gamers. First though, we want to note that the gaming industry, especially casual gaming (characterised by short game play and portable) is a lucrative business, and this is the target market that we want to penetrate with a blockchain solution.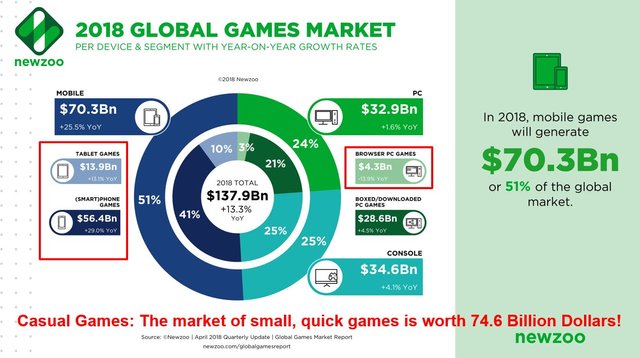 ---
Problem
---
The problem that we see in the current world of casual gaming is the dependency on platforms. The two key players in the casual gaming industry, Google and Apple, essentially dominates 100% of the market. This means that in order to participate, both the game developers and gamers need to play by their rules. Some of these rules are annoying at best and catastrophic at worse. For example, the incompatibility between platforms means that game developers would need to put in twice the work to have their games distributed on both platforms. Furthermore, both platforms, especially Apple, charge a very high upfront cost for developers, which creates a huge barrier for game developers to make it big. For gamers, the fact that the games are tied to the platform means that they cannot play games that are only distributed on the other platform. Furthermore, loss of game data is common when changing from devices to device. Finally, both current platforms lack the sense of community, and it is impossible to recuperate costs from in-game purchase after they finish with a game.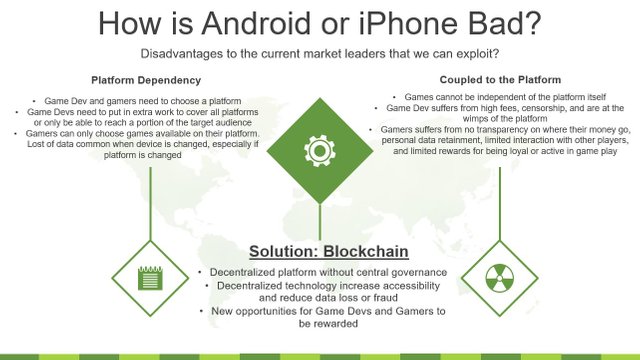 ---
Vision
---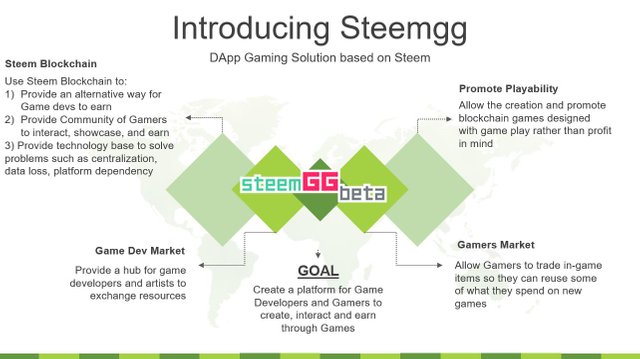 Our vision is to create a system where both game developers and gamers can break free from this and be more flexible in making, distributing and playing the games. Our vision really is to create a gaming ecosystem using the STEEM blockchain that allows flexibility that developers and gamers cannot get elsewhere. A gaming hub on the STEEM blockchain where game developing related talents (design, artwork, music etc) can sell their work to game makers to enable the creation of awesome games; where developer can take these assets and develop their game that can talk to the STEEM blockchain using our universal tool and distribute their game here or on other platforms; where gamers can play games and showcase their achievements and receive rewards through upvotes and entering competitions and ladder boards; and where gamers can trade their assets for a common currency that can be spent on any game on the platform.
---
Mission
---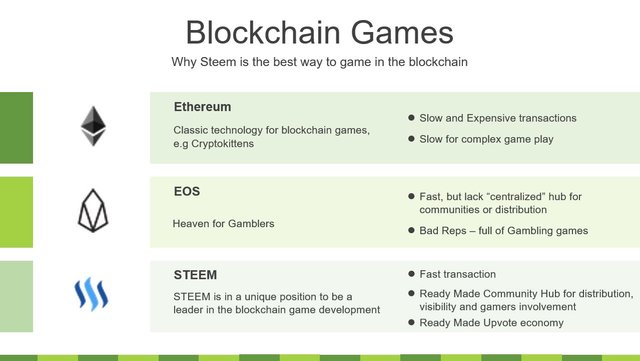 Our mission is to bring flexibility and convenience to developers and gamers and create a community that they feel welcomed and belonged. Only then would we be able to attract and retain developers and gamers on the blockchain. We want to provide a service to developers to make it easier for them to achieve their goals, and a service to the gamers for them to have fun on the blockchain. In return, we want to be compensated through various ways such as upvotes, Ads, and most importantly, reasonable commissions through trades. As an honest business, it would go without saying that our final goal is profit. However, our mission is to achieve ethnically through actually providing proper entertainment – what games are for. We are not money greedy and are not here to create gambling sites or assets with no game plays that only appeals to those people who want to get rich quick with crypto – this is unfortunately what is the majority of the EOS and ETH based "games" that are available nowadays. We want to facilitate the creation of blockchain based game that people actually want to play, and as a result, everyday casual gamers, not just crypto enthusiasts, will be willing to come here to play and spend.
---
Plan
---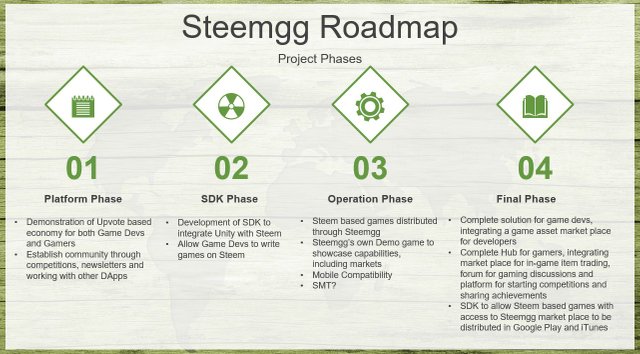 In order to achieve our goal, the first thing that we would need to do is to make creating games on the Steem blockchain easy and popular. This is why our next step (and currently in progress) is to create a STEEM SDK to integrate popular game development engines with STEEM so that standard non-blockchain game devs can easily create games that uses the blockchain to make events, assets and trades. We also want to take this SDK and create something on our own as a demo of how it could work. Finally, we would integrate this with our existing platform with a thorough upgrade, allowing functionalities such as mobile compatibility, market place and forums that allow Steemgg to be the central gaming hub on the STEEM blockchain.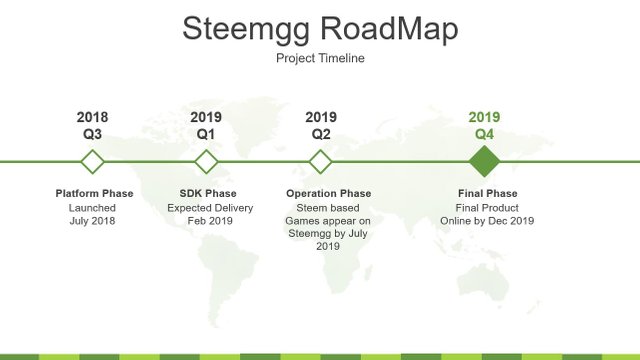 ---
Budget and Team
---
Currently, our team is very small. We only have 4 developers, all working part time. Right now, we are not at a stage to say we will need a certain specific role (although website designer is probably going to be needed at some point), and certainly not at a stage to be able to offer anything in return for people who put in the work. But hopefully, we will be able to get a point soon where we can be clearer on our exact path and can lead to opportunity for new talents to join us or collaboration with other projects on STEEM.
In terms of the money require, we envision that the two major monetary hurdles will be server cost and incentives for early adopters. We expect we would require $10,000 upwards for maintaining server costs and as incentives (e.g. prizes for competitions) to attract and retain early adopters before we reach organic and sustainable growth (assuming a 12 months timeframe), although this amount could be reduced if we receive substantial delegations.
---
Outlook
---
Regardless of whether we receive any funding or delegation support, we would continue to work on what we think will take us to the next level. We are very positive about the STEEM blockchain and what it can offer to the world, and hopefully we will be able create something that could make the STEEM blockchain the ideal gaming solution to all!