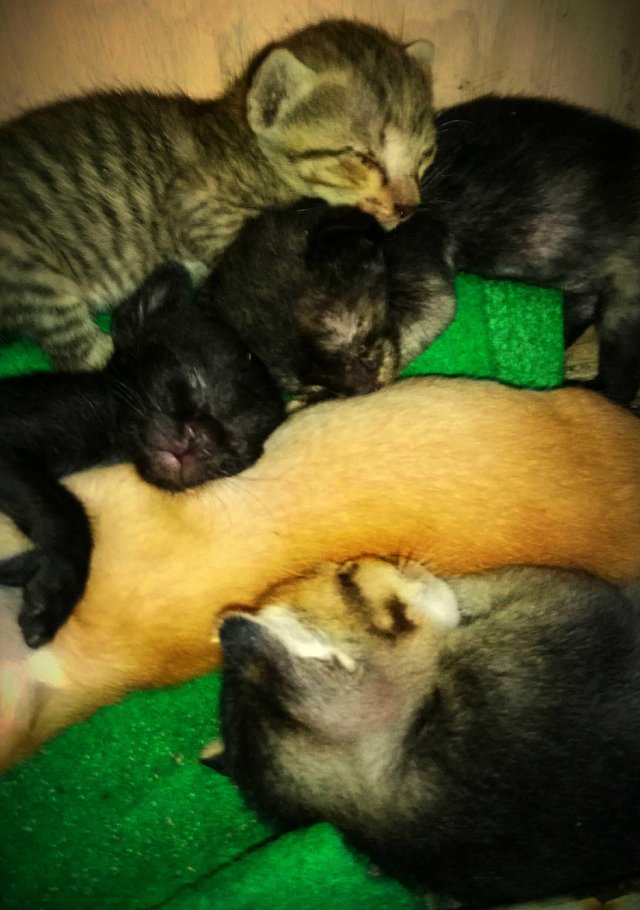 Cats in Indonesia have become friends of the community. They feed each cat that is adopted. They also provide a place where they give birth. And this kitten is sleeping.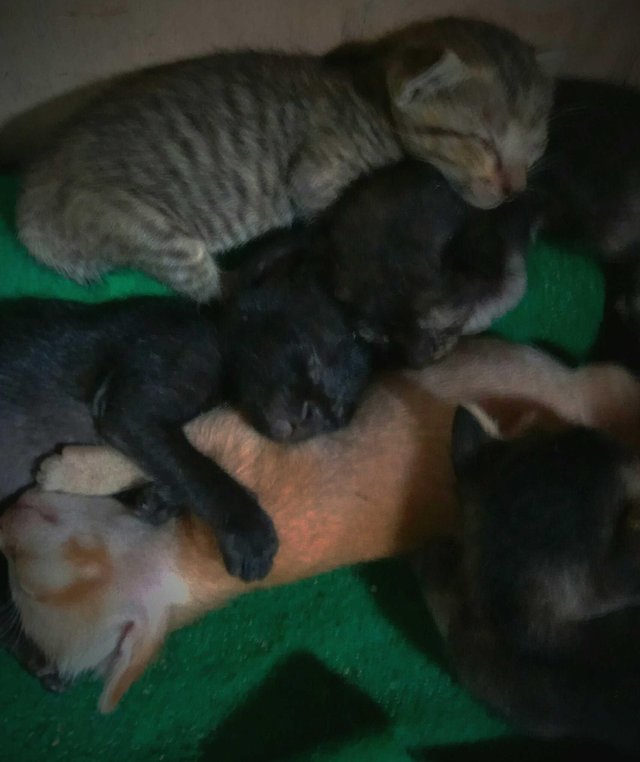 This kitten was left briefly by her mother.
The kitten sleeps while waiting for his mother to come home.
When her mother came home they would wake up and drink her mother's milk and play.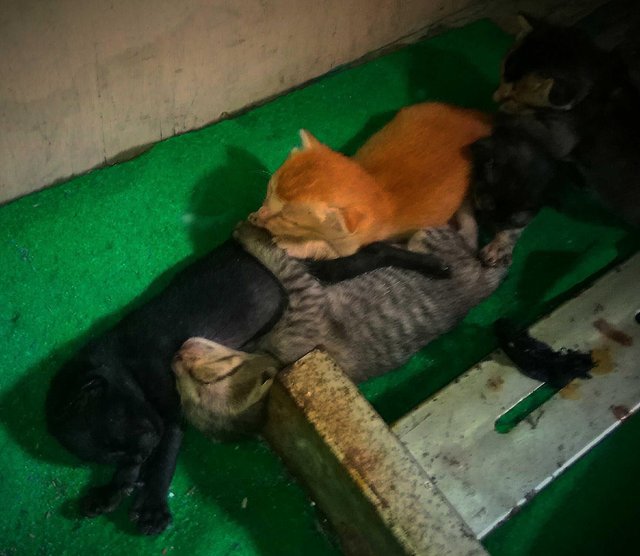 ---