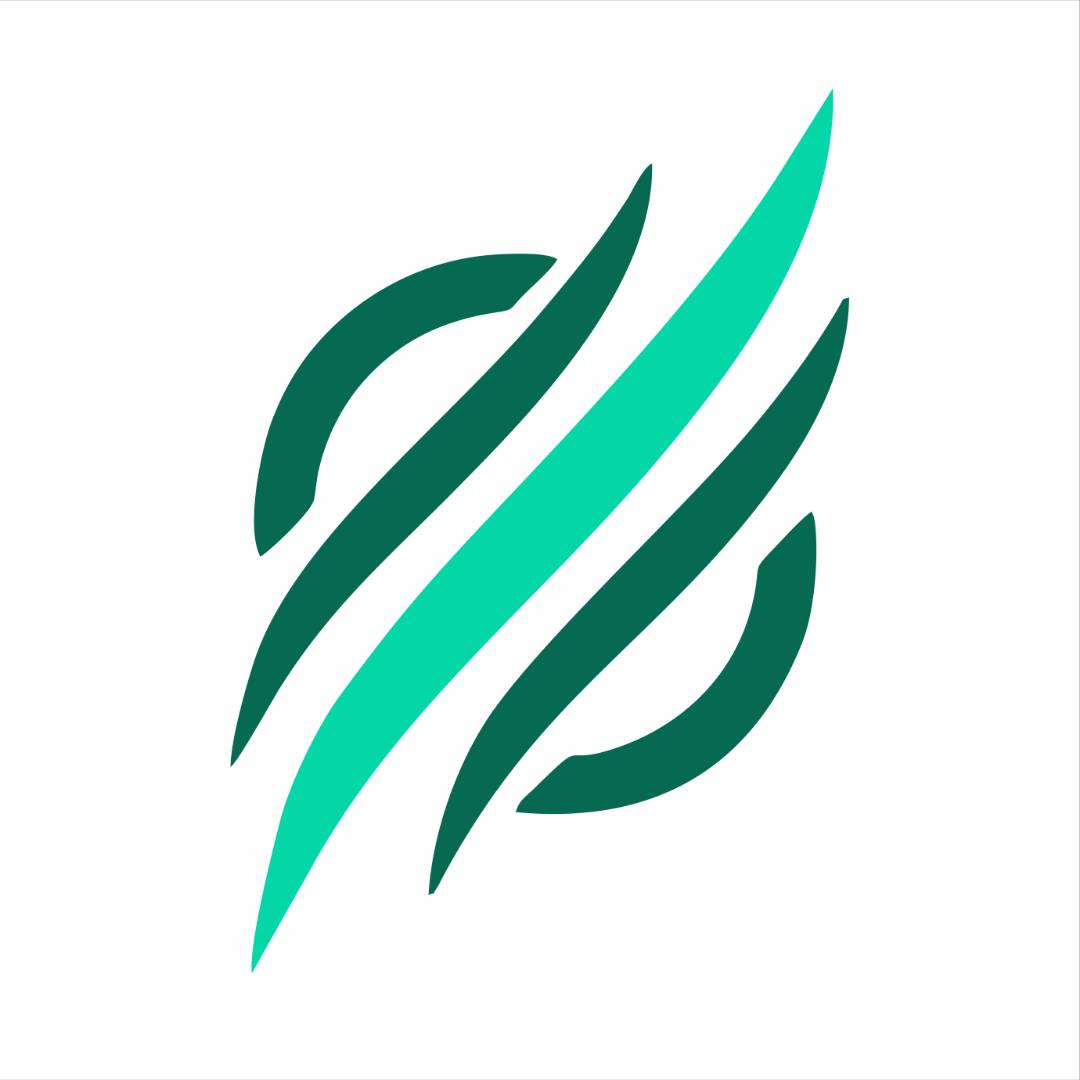 We are aware of the challenge faced by users who intend to convert only certain amount of their SBD and STEEM but have not been able to do that in time past. This new feature has been running for quite some time now, and it will give users the ability to partition their conversion until they are ready.
Process of converting
Firstly, after copying your memo and sending your SBD or STEEM to your Steemexchanger wallet, you can now proceed to click on the i have made a transfer.
You will be automatically credited your transferred SBD or STEEM in your Steemexchanger wallet .
At this point you can now choose the desired amount of SBD or STEEM you wish to convert at every given time interval
Example:
If i sent 20 SBD or STEEM to my Steemexchanger wallet, I can now decide to convert only 2 SBD or STEEM, 5 SBD or STEEM, 10 SBD or STEEM, E.t.c depending on my choice.
From the image below you will find out that 10.122 SBD was transferred to Be-fit wallet.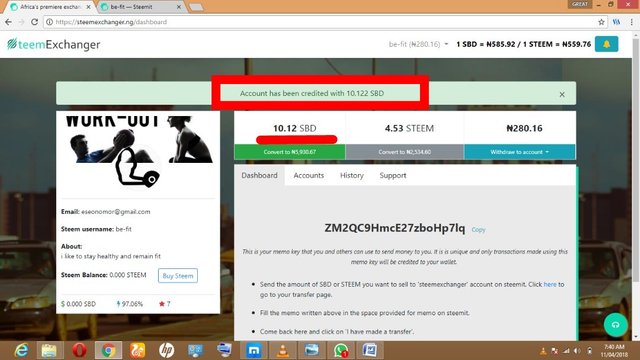 ---
From the image below you will notice that only 0.622 SBD was converted.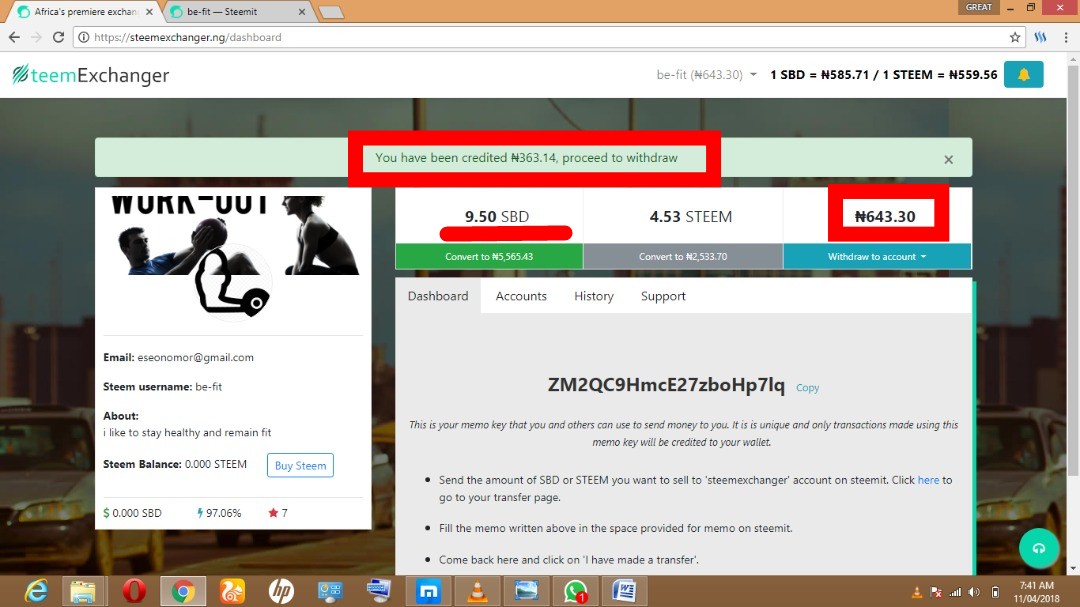 Importance of this Feature
Most individuals are subject to change their mind at any given point in time based on the price of SBD or STEEM.
Others can change their mind due to fluctuations after transfer and decide to just convert few.
We intend to establish trust and confidence with our users and they can rely on us.