3 weeks in and we are making minnows. This event finishes on the 4th April, only 10 days left. Lets go make more minnows!!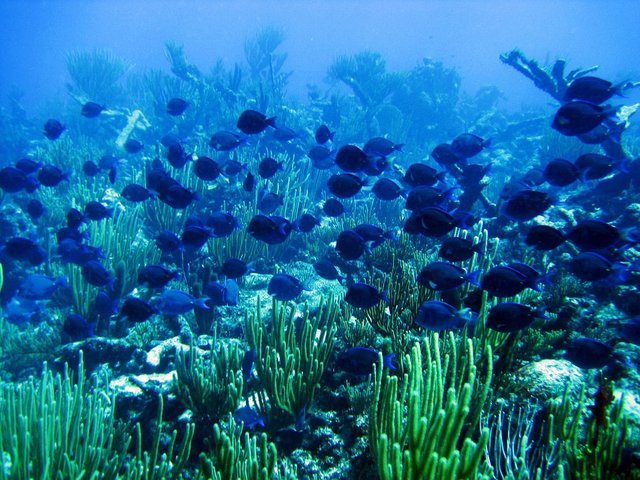 I would like to dedicate this post to all of our sponsors so far. We have had continued support from many people following our trail and our guild on @tenkminnows and it is having a fantastic impact.  I would also like to thank @partiko, @steempress-io @fundition @theycallmedan and there is more to come.
A big shout out and thanks to the community, people have really rallied behind this.  Communities have pushed members to the limit we needed them at so we can take them from there and get them over the line.  This has been amazing to see happen.
Results and Findings after week 3 
We started with 9224 Minnows.  There are now 9300 Minnows.  Since we started this 3 weeks ago 201 redfish have now powered up to minnow status. Only 49 more to reach target.   We are not responsible for all of these but we have an impact on many.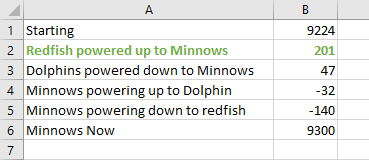 Not only that but we have also had some redfish skip minnowhood and jump straight into Dolphinhood.  4 in total, which is amazing, and we had one redfish jump straight to Orca
Meet our New Minnows 
Congratulations to the following accounts.  Since the last report each of these accounts has now become a minnow with the help of #tenkminnows 
@alokkumar121, @ayushjalan, @certain, @coyotelation, @cwow2, @dronegraphica, @ericburgoyne, @julianhorack, @redheadpei
In addition to pushing accounts with votes to get them over the line, we have also been contacting those accounts holding liquid that could easily power up and become minnows too. A big congratulations to the following accounts for powering up and becoming minnows. You have helped us get closer to our target of #tenkminnows. 
I hope each and every one of you will join the Minnow Power Up League that we run by @steemcommunity so you can track your way to the next stop.  Dolphinhood !
Accounts to Support 
We are currently supporting the following accounts achieve their ambition of becoming a minnow and holding minnow status. Please do show these accounts some love and spend some time browsing their profiles. 
@anroja, @bucipuci, @deerjay, @enjoycompany, @goodnode, @lenasveganliving, @marblely, @olusolaemmanuel, @whornung, @wiralhokseumawe, @audreybits, @grider123, @ravisarikonda, @yagoub, @migueliglesias, @herbncrypto, @wholeself-in, @anitacarolina, @squishysquid, @naza3783, @danielvehe, @ribbitingscience, @khaimi, @roxy-cat
The Team.
A big shout out and massive thank you to all of the team that has given up their time for this.   @paulag, @steevc @hitmeasap, @niallon11, @slobberchops, @cryptoandcoffee, @blanchy, @pennsif @erika and @melinda010100 
How you can support.
• Keep an eye for our updated list of supported accounts and send votes where you can.
• Follow @tenkminnows trail on steemauto
• Follow @tenkminnows guild on steemvoter
• Delegate to @tenkminnows
This is a month-long event that will end on the 5th April.  We are looking for support for 1 month only.  Lets make 250 New Minnows in a month. If you know any accounts with SP of 450+ that we could help push over the line, do let us know!!! We look forward to hearing from you.
Shameless Promotion
Like what we are doing?  Don't forget to vote for @steemcommunity as your steem witness.  You can vote for our witness using SteemConnect here: https://steemconnect.com/sign/account-witness-vote?witness=steemcommunity&approve=1