The Facts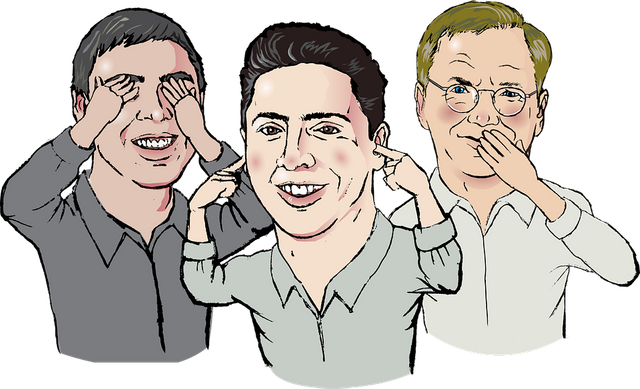 In this post I summarize what happened on the Steem blockchain regarding the so called 'hostile takeover' in the recent weeks and what exactly brought us into the current situation. I try to be as neutral as possible and let the facts speak for themselves.
Laws are not based on opinions, therefore it is time to overcome the inner devils, stop fighting each other and see the facts clearly for what they are.
I am aware of the fact that there have been decisions made based on assumptions and fear by some community members and witnesses, which I do not include in this summary, because I want to focus on the major (relevant) points in order to be able to present you a clear picture of the situation.
Logic

As many talks and actions of defence started to become childish, I need to explain one important thing at the beginning:
'B' comes after 'A'. Same goes for the number '2', which (when counting forwards) always follows to a smaller number, for example '1'.
Example (for children)

The following statement makes sense:
I took my son to a doctor, because he had trouble breathing after he was stung by a big hornet. After the medical treatment my son could breath freely again.
While this statement does not make sense:
I took my son to a big hornet, because he had trouble breathing after he was medically treated by a doctor. After the hornet stung him my son could breath freely again.
Summary
Point 1
Justin Sun (@justinsunsteemit) buys Steemit and informs the Steem community about his goals to make Steem more successful by prioritizing marketing and caring about good relationships to big crypto exchanges. He states that he does not intent to get involved into voting witnesses or changing Steem's existing consensus rules by using his acquired stake.
Point 2
The majority of Steem's top/crucial witnesses decide to programmatically freeze the new owner's accounts by installing a new Steem version on their servers, that can be run immediately without applying a hardfork. This so called 'softfork' (SF) can be activated instantly without even informing the Steem community about it and it contains the code to block specific blockchain operations for Mr. Sun's accounts.
Point 3
Justin informs the existing Steem exchanges about the fact that his Steem accounts got hacked (funds got frozen) and that the crypto world needs to work together to regain access to his funds and to prevent those 'hackers' from getting away with it.
Point 4
External security experts come to the conclusion that the best way to counter the 'hack' is to stake (Powerup) a large amount of STEEM, so that temporarily created 'dummy' witnesses can get voted to the top of Steem's witness list to be able to run an own softfork, which reverses the changes of the 'hackers' installed softfork. Relevant exchanges therefore begin to powerup their existing STEEM tokens and vote for the created 'dummy' witnesses.
Point 5
As long as nothing can ensure that no additional accounts can be 'frozen' over night with another softfork by those 'hackers', the created 'dummy' witnesses will stay active and prevent further dangerous softforks.
Conclusions

Pretending to be a victim does not erase previously taken actions. The exchanges did their best to help keeping Steem decentralized and this could only be done with such a drastic action. It should be clear that the exchanges are not to blame for the current situation.
The witnesses ability to freeze someone's account over night without even talking to the community (which elects them and gives them their power to do so in the first place) clearly is a feature that should not exist in a decentralized blockchain.
My personal conclusions will follow in an extra post.