Cryptocurrency Awareness Campaign: Steem Statistics [Speed, Volume and Scalability]
Steem just touched $7.00 USD!
---
It's an exciting time for the Steem blockchain. Prices are pushing higher as experts are seeing more and more reason to dig into the best blockchain in town. In this post series, we're looking at just a handful of reasons why Steem is a superior coin, not just in terms of it's amazing network and community, but because of the disruptive technological perks behind it.
In this post we've illustrated a handful of sharable fast facts that illustrate Steem's incredible speed, volume and utility. All statistics are via @blocktivity, and their blockchain data website - http://www.blocktivity.info/
200x Faster than Bitcoin
---
Steem is fast. With Bitcoin, you can wait minutes, hours or even days in extreme cases for transactions to resolve. Even at this very moment, BTC has almost 100,000 unconfirmed transactions queued up. Steem is blazing fast in comparison and has yet to hit anywhere close to 1% capacity.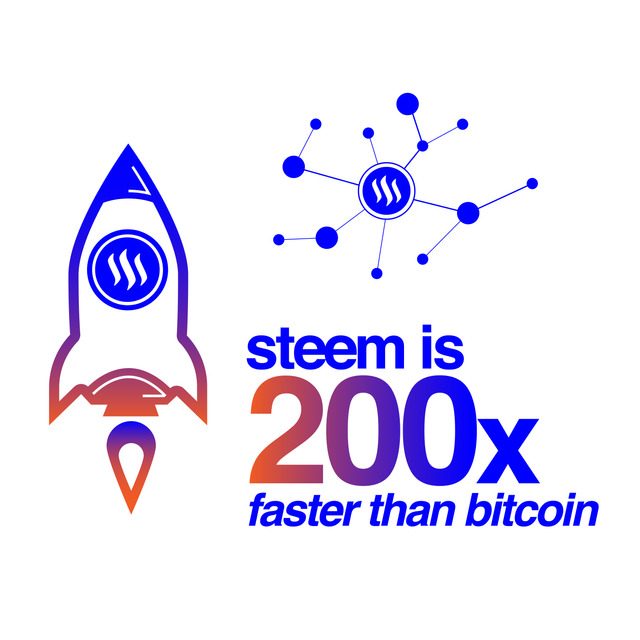 1 million daily transactions
---
The Steem blockchain is confirming more than 1.3 million transactions every 24 hours at the #1 slot. As reference, Ethereum is 2nd at 1.1 million and Bitcoin 3rd at 300,000. All of these awesome blockchain statistics are via @blocktivity, and their data website - http://www.blocktivity.info/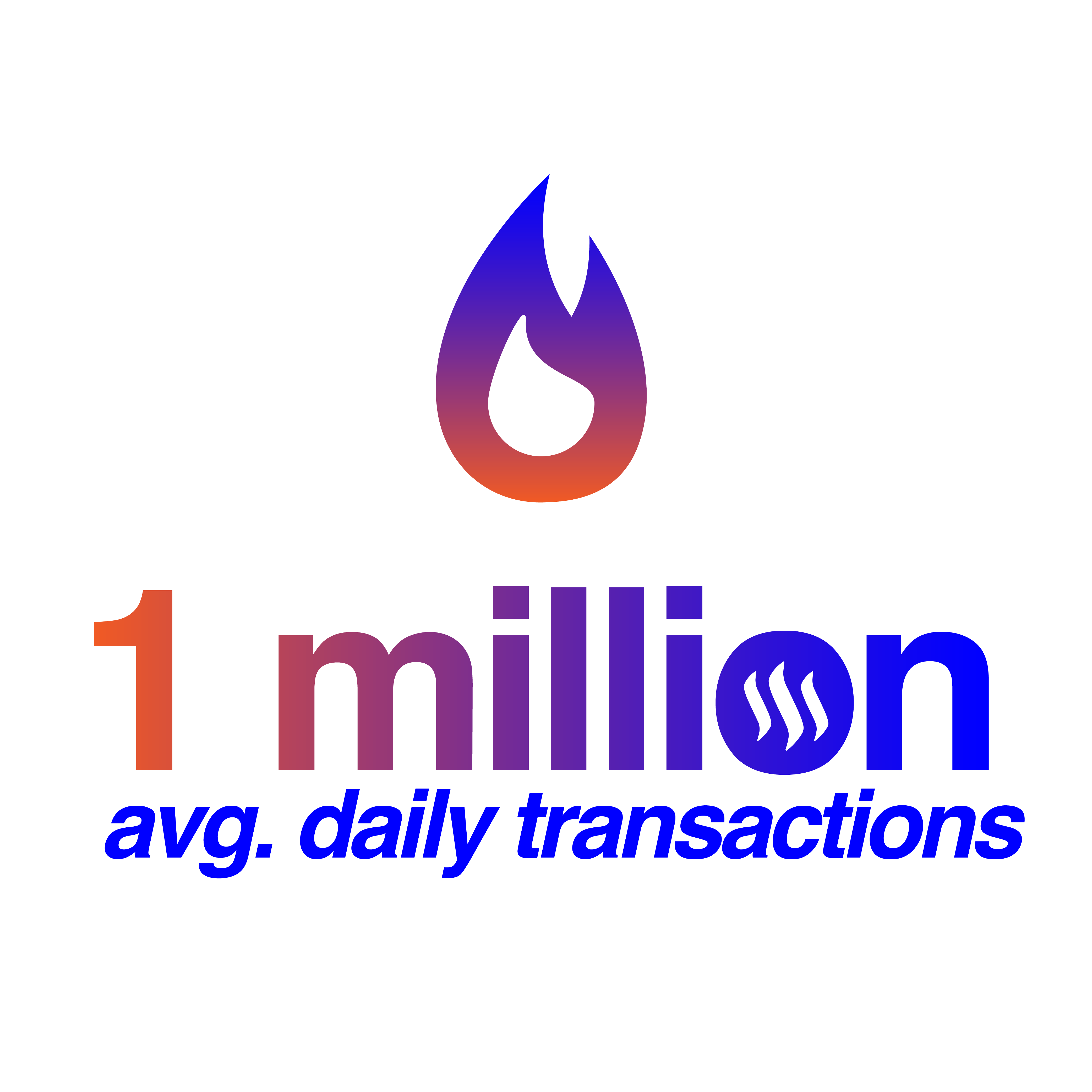 3-Second transfers
---
Did we mention that it's blazing fast? We did and we'll say it again - Steem is lightning compared to most mainstream cryptocurrencies. Not only that, but no matter the amount of Steem being moved from A to B, the time it takes is the same. 3 seconds flat.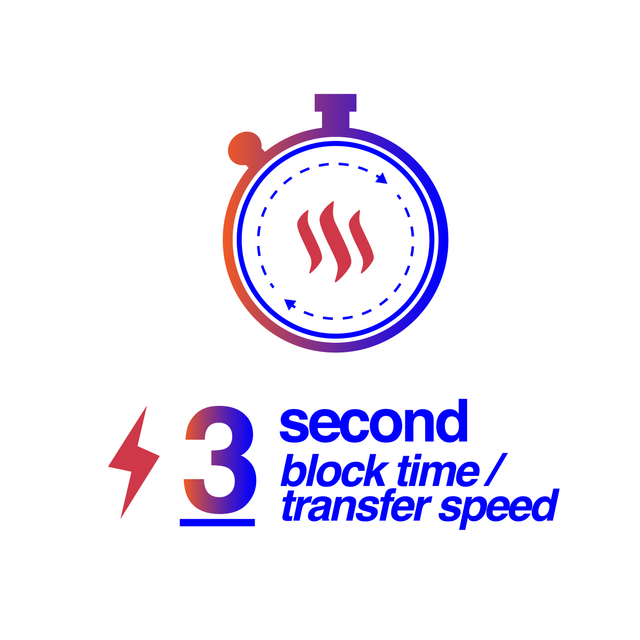 Zero Fees
---
No fees, no extra costs. Proof of Work currencies like Ethereum and Bitcoin charge every time you want to transfer, purchase, or withdraw any amount. Not with Steem, where every action has absolutely no added costs.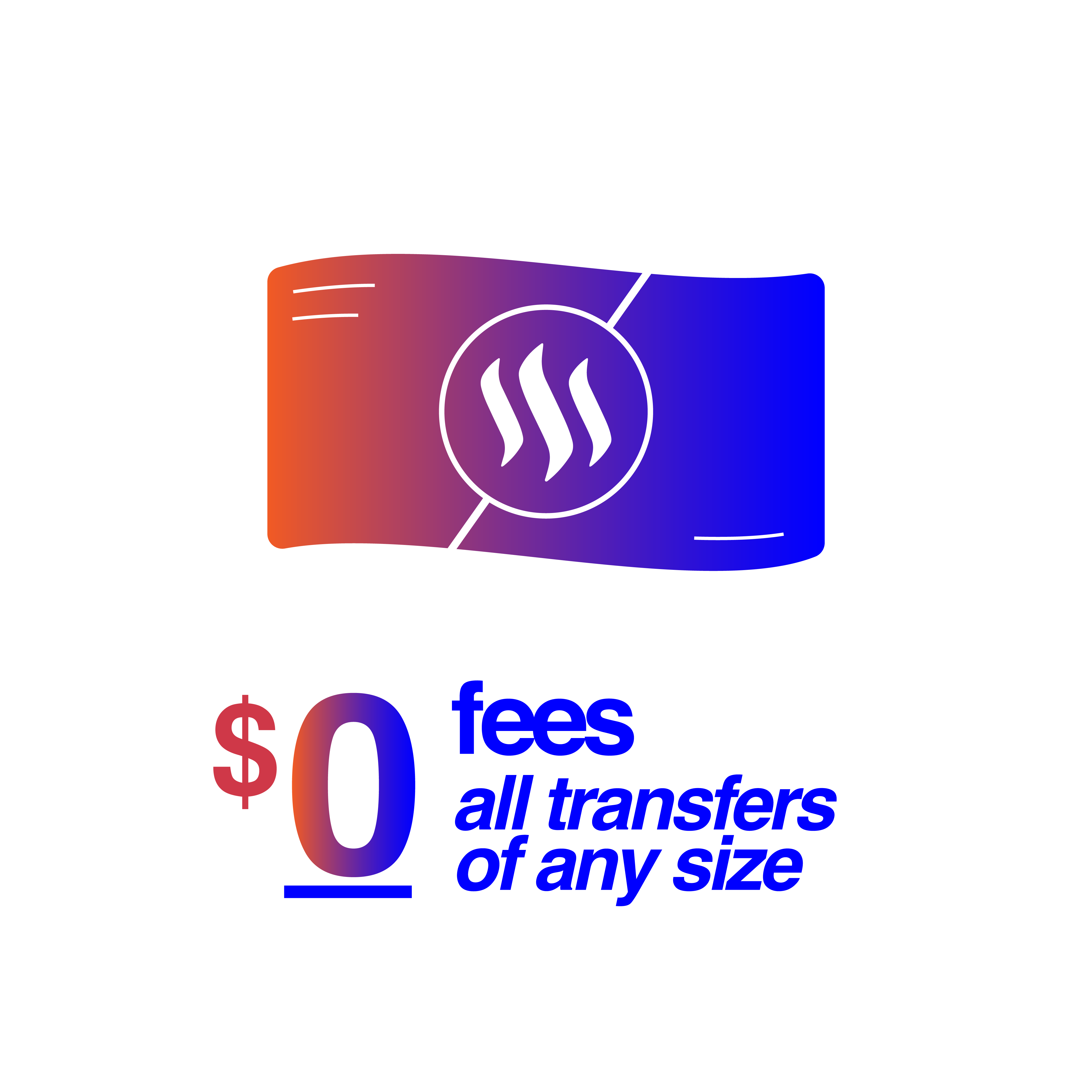 It's Scalable Too!
---
Here's a fun chart we made that helps illustrate comparable value. One of the most compelling statistics of Steem is its ability to scale. Right now, the Steem blockchain is only utilizing ~0.1% of it's capacity. Compare that to Bitcoin (overloaded at 100%) and Ethereum (nearly 50% on a good day). In this category, Steem rocks the competition.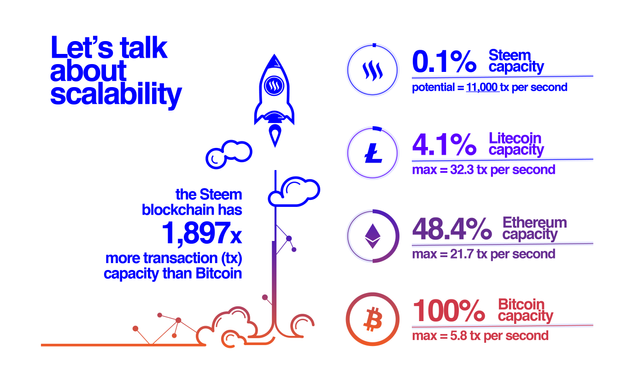 Share these Steem Stats!
---
Please download, post, tweet and share around on other social media sites! Share a snapshot in the comments below. It's an exciting time to promote and illustrate the incredible utility backing Steem. Let's show it off to the world.
If you share any of these graphics on Twitter, make sure to mention us "@sndbox_daily"
Steem on!
---
Help us spread the word. Follow our Twitter and YouTube Channel!
---