A new broom is in the house. And things started to move, faster than before.
We will see if this is good or bad. Basically as for whom. For me, having nothing to do with this management and being just a content creator means that somehow my content will go further (to the Tron community). At least that's how I imagine it. What this means for witnesses I do not know. The price of the STEEM coin is rising, however. Probably because the price of BTC and the entire crypto market is also rising.
What this means for decentralization is also not quite clear to me. Millionaire (Justin) owner of decentralized services? I understand decentralization as a kind of non-property, for me it's not decentralized if the owner of 10% decentralization is one company, 20% another company, 50% users ... etc ... or, the one who invented the chain and if it comes to fruition, then he picks up the cream ... this is the same as in any business ...
If I look at it this way, then everything is nothing special, there are daily takeovers in the business world ...
Well, in the crypto world, that's not how it is ... or I don't understand it well.
Namely, all chains are decentralized, but in essence they are not. TRON has one owner (most owner I think). Who also bought BitTorent. Not the protocol, but the company developing that protocol. And Justin says, AMA on D.Live with Justin Sun and Ned, the network is actively, 100 million users, integrating other services into the client. ..it will also be possible some Steem smart contract inside or how?
I don't know how to compare a social network to a client (software product) of a protocol, obviously for Justin Sun ... we will see his view of it.
Seems that social network (as Steem is, is just a "product" not a "a crowd/community of people debating everything" if you understand what I mean...)
Next week, a new product is coming. Smart Contracts or SMTs completed with help of Tron technology. (At least that's how I understood the AMA at D.Live).
Many questions arise.
Is Justin Sun now the owner of the Steem blockchain? Everyone says no. He took over Steemit Inc., the company that largely manages and develops the Steem blockchain but it doesn't own Steem blockchain.
What will happen with communities? Do they get traffic from Tron network?
What about the tribes? What about the Steem-engine tokens?
What will happen to decentralized applications? What does it mean that they will integrate into Tron dapps? To re-write the code?
What will happen with eSteem? (I'm posting in this app)..
For me, as a content creator, I really don't care in which blockchain I'm posting, but really, this platform suits me, does that mean anything?
TRON have, probably, more than 20 million users, Steem just over 1 million.
We don't know the answers. We are very likely to receive them in the next few months.
For now, it will remain as it is.
TRON is a much larger company than Steemit Inc.
Steem site traffic will certainly increase, at least initially. The value of the STEEM (and TRON) coin is growing right now.
Enjoy the rest of the day!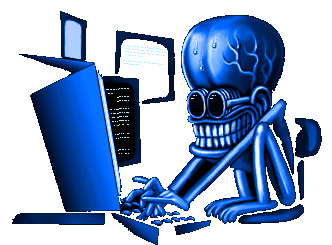 @seckorama
Take a look at my DTube Channel
Check out my DSound Channel
VJing playlist
Live Music playlist