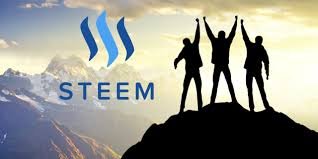 Increasing your influence on STEEMIT.COM when voting for posts and when posting will also result in an increased income for your actions, time and efforts spent on the website. In order to do that you will have to get more STEEM POWER and there are numerous ways you can do that:
Always write a unique blog and content in the post make sense and attract people to read and give a valuable feedback which help you to make reputation on STEEMIT.COM. Reputation of your blog is shown with your username of your STEEMIT account.

One can also buy from exchanges: https://bittrex.com/ ,https://poloniex.com/ and many more exchanges where treading of STEEM is stablished.
Another thing, i am Highlighiting that is:
Person who join few days ago or few month ago get angry that he is not generating Steam Power more than others.
For those people, i suggest that first you have to be regular on this website and try to comment on others post that help you to be a reputes member of STEEM.COM. After that you will definitly generate STEEM POWER.
Note that STEEM tokens can be directly converted to STEEM POWER using the Power Up function, but converting STEEM DOLLARS is possible only to STEEM and then you can use them to Power Up to STEEM POWER, however this takes 1 WEEK for the conversion process!