Over the last days Steem has seen a rise of over 35%. Many Steemians think that the price could go over 10$ by the end of this year.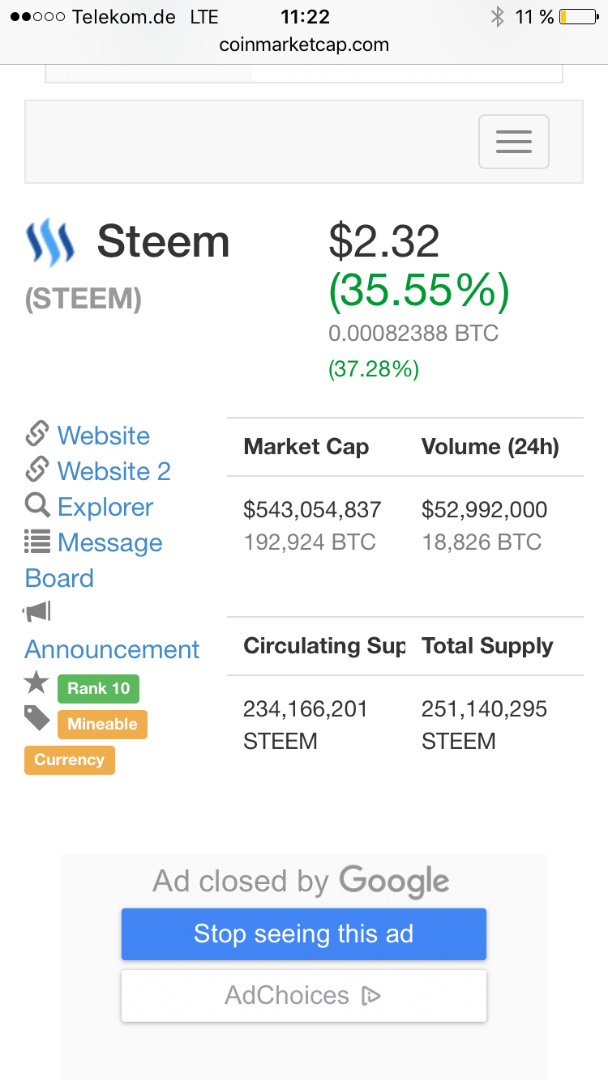 I think that we can expect the price to stabilize again, fall down to 2$ and than go up again. But the value of Steem is going parallel with the number of sign ups that now have reached over a few thousand a day.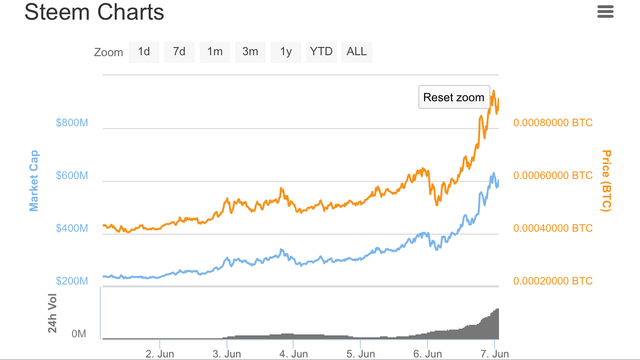 That's why I've bought some Steem again, and I don't think that this decision was a bad one. I made a deposit over bittrex, but as you can see poloniex has got the biggest volume in Steem Markets.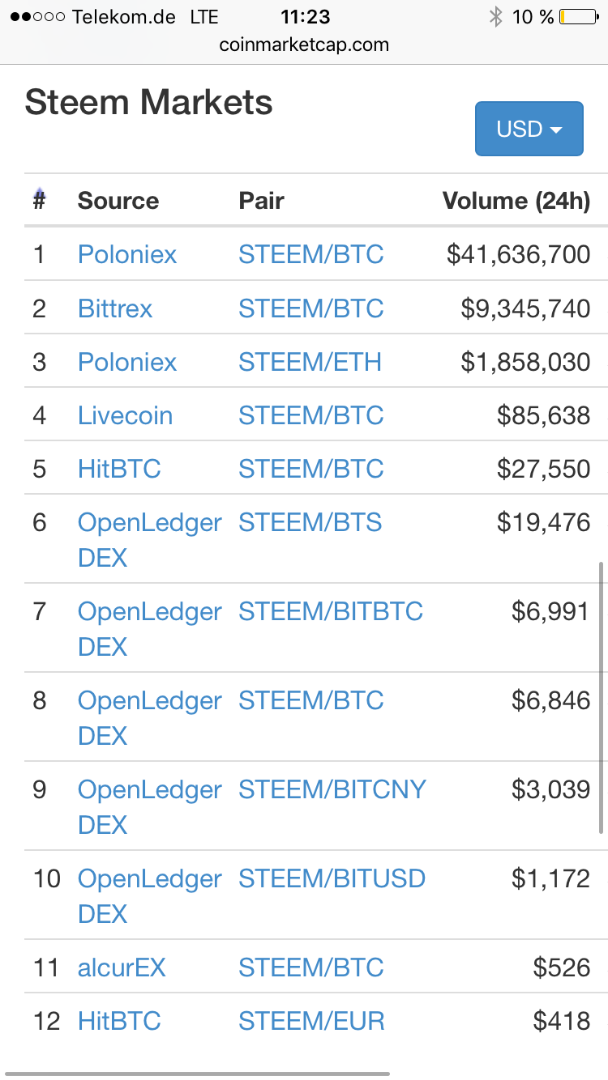 Keep up with comparing and investing, it's never too late. Sometimes you just have to wait for the best timing.
Please give me a comment and upvote the post if you liked it :-)