Call to all steemians to look for this man and report to local authorities. (100% DNA match)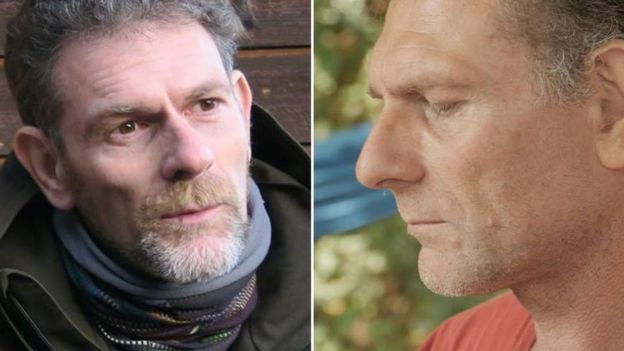 This is the suspect of a murder case of an 11 year old boy 20 years ago. Yesterday after 20 years they finally know who did it.
But he is hiding somewhere!!! (last seen in France)
This case is such breaking news, I hope a Steemian can report him. From that moment on everybody in Holland and maybe Europe will know what Steem is.
happy hunting
Ron
Police in the Netherlands have announced a breakthrough in the 20-year-old disappearance and death of schoolboy Nicky Verstappen. Nicky, then aged 11, was at a summer camp in August 1998 when he vanished from his tent. His body was discovered in the forest the following day.
Police say they now have a suspect named Jos Brech, who lived nearby - and who disappeared earlier this year.
It follows the largest DNA testing project in the country's history. One of the only pieces of evidence in the case was foreign DNA discovered on Nicky's clothing. More than 14,000 men voluntarily gave DNA samples to the investigation - none of whom were suspects. But by comparing the samples, it could be determined if a relative of the donor was a match, narrowing the search. At a press conference on Wednesday, police announced that the suspect was 55-year-old Joseph Theresia Johannes Brech.
Mr Brech lived in the area where Nicky Verstappen died in 1998, but did not participate in the call for voluntary DNA samples, Dutch broadcaster NOS reports. He was recorded as having passed the scene of the crime back in 1998, NOS said, walking by a few days later shortly after midnight. He was stopped by police and later interviewed, but had been thought to be an innocent passerby. Police said he left the Netherlands late last year. In February, he told his family he was in France on a hiking trip, but has since vanished. After he was reported missing in April, police examining his home discovered he is a 100% match for the DNA found on Nicky's body.
Dutch police believe he is now in hiding. He is said to be an experienced woodsman who can survive in remote areas for long periods of time.