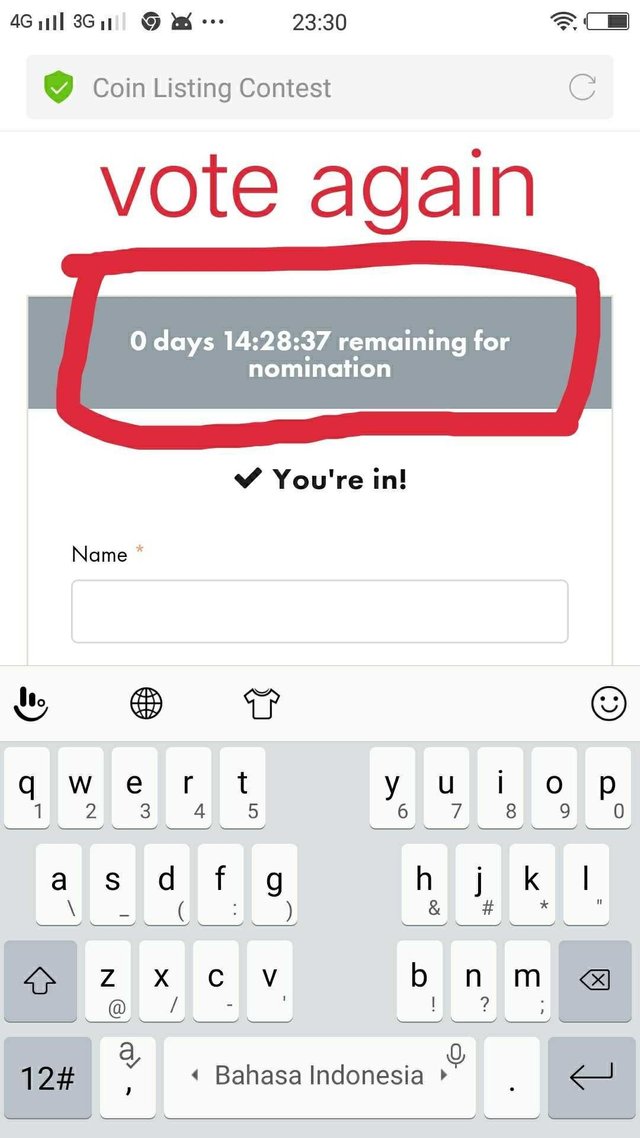 How can i forget the time difference of each country? in Indonesia it ends on October 20 a few more minutes. I think now the opportunity for steem to line up with bitcoin and ethereum is impossible. Steem ranked second. But apparently the vote count was still twelve hours away. Steem still has hope. Thank god!
I am hope is very big if tomorrow morning I can vote. Steem's strength is always the best in the morning when Indonesia. Oh dear ... I can still hope, apparently steem still allows to win.
I am happy because I still have less than twelve hours to vote. Must be prepared not to miss even if only one second. The alarm starts with the countdown every hour. Tomorrow sunday, play schedule is canceled! Let's vote steem at Netcoins back until tomorrow afternoon Indonesian time.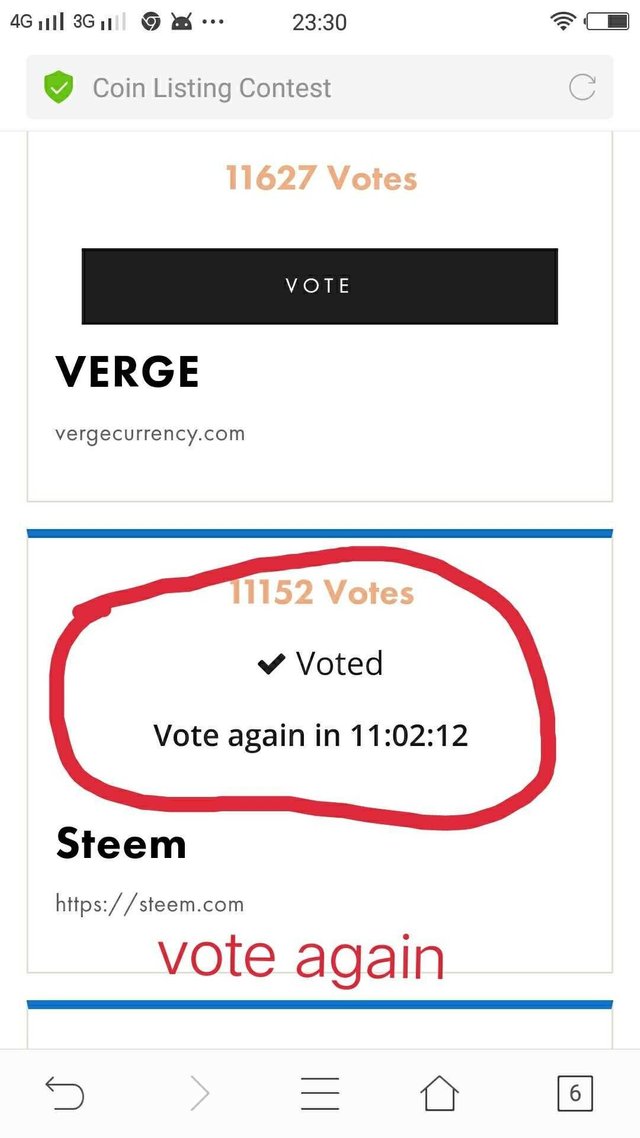 Teman-teman maafkan dengan Miss Heboh seperti saya. Hehehe... Yah, kalian yang mengenal saya tentu lebih paham. Tanggal 20 Oktobernya Indonesia memamg berakhir sekarang kan, ya kan? Ya kan? Hehehe... Miss ngeles juga saya ini. Yah, bau de wey bad wey... Saya lupa perbedaan waktu. Dannnn... Saya juga tidak begitu detail memperhatikan batas waktu yang tertera di kolom atas isian Nominate Coin. Ada jam kan itu? Yang suka bergerak sendiri kayak jam digital. Hahaha... Seperti foto paling atas itu loh... Nah! Itulah batas waktu Steem masih bisa di vote. Yeah... Harapan masih besarrrrr dan saya bahagia.
Setiap hari saya perhatikan memang steem selalu naik dengan lonjakan tak terduga setiap kali pagi datang, karena waktu vote saya pagi jam 10.20 wib kurang lebih. Dan itu artinya masih ada kesempatan untuk mendukung Steem. Saya juga mau merasakan ATM virtual, hehehe... Sebelum duabelas jam saya masih bisa vote! Yeeeeee...
Teman-teman saya tag lagi. Semuanya ayo kita vote dan jangan menyerah. Maafkan dengan info yang belum benar tapi saya sangat ingin memperbaiki ini.
Saya memanggil kembali pejuang voter dari @arteem. Abang-abang dan Kakak-kakak, @rayfa @el-nailul @khaimi @pupu93 @inesanugerawati @yati @ucizahra @fahrur @mahyailyas @nureza @ayunisena @hattaarshavin @ainee @tfq86 @rushlee @ziapase @tjoet @yose90 @seumalu dan teman-teman lainnya yang tidak tersebut.
Ayo masuk ke web Netcoins untuk vote lagi sampai besok siang, http://contest.gonetcoins.com
Saya memperbaiki keadaan dari postingan saya yang ini.
https://steemit.com/steem/@ristianti/oh-my-god-now-verge-number-one-e96b27460b739
Steem masih bisa kita vote sampai besok. Yang saat ini lagi ronda seperti biasa, ayo kita vote steem. Yang jomblo ayo kita vote steem. Yang patah hati ayo kita vote steem. Yang lagi bahagia banget juga ayo kita vote steem. Steem is everything!
Saya bahagia dengan respon teman-teman tentang vote steem di Netcoins. Kalian juaraaaaaaaaa!