Comparison of STEEM's speed, scalability and fees with major cryptos in ANIMATIONS. Please use them all over the Internet!
STEEM is faster, scalable and feeless compared to major cryptocurrencies BTC, XMR, ETH, DASH, LTC etc.
STEEM is record holder for total transactions per day with only less than 10% of its capacity. Technology behind STEEM called "graphene" can achieve
100000 Transactions per second (TPS)
with optimization. The problem is the people or market are not aware of STEEM's dormant power. However, when STEEM has 10s of millions of users, this news of capacity will spread like wild fire.
STEEM's (zero) transaction fee compared to major cryptocurrencies
I am not a good animator at all and following gif is made by me (
@riseofth
). Anybody can use it without any attribution. If somebody with good gif skill can make better gif for the community, it would be awesome.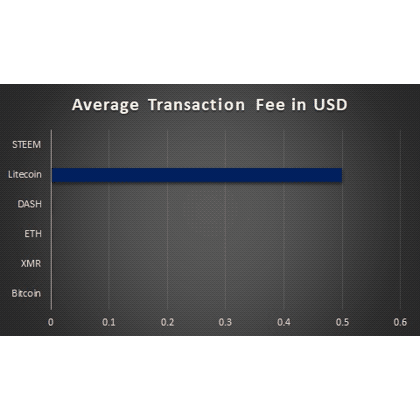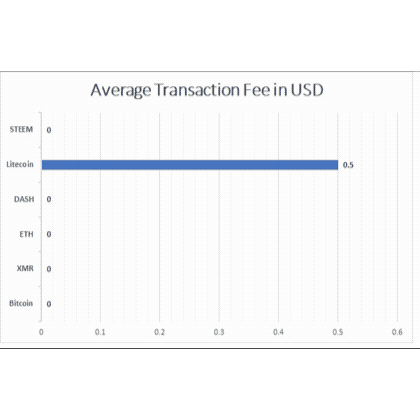 STEEM's transaction speed compared to major cryptocurrencies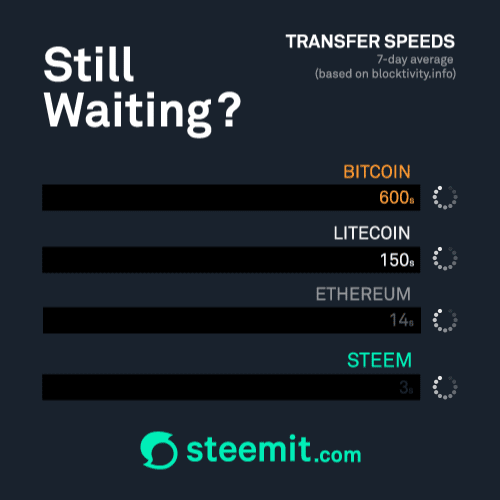 Image created by @kyriacos, and please Join the STEEM ThunderClap for Twitter
STEEM's transactions per seconds compared to major cryptocurrencies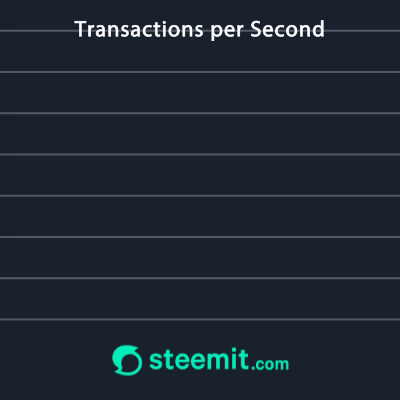 Image created by @overkillcoin
Image sources: Most images are open sourced (e.g. Pixabay) with Creative common license. Some images are used with due courtesy to respected owners.
Thanks for reading.
@riseofth
Cryptominer since 2013, occasional trader and tech blogger