Pre-Order A Signed Copy Of My Book When You Pay With STEEM Dollars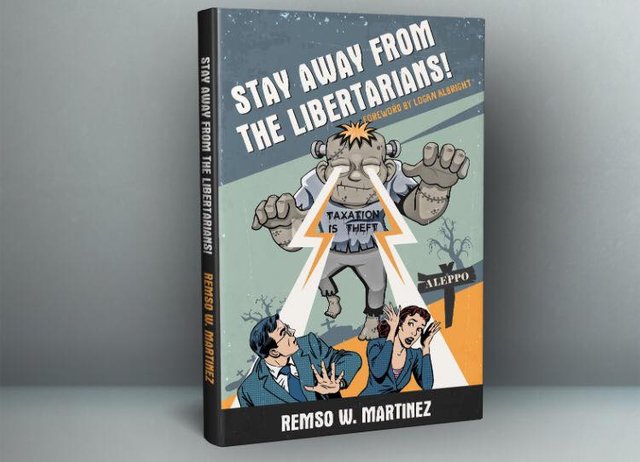 Why do people hate libertarians? One part of America calls them soulless robber barons who want to stick children back in factories and the other part thinks they are drugged up anarchists. Who are they? And why have regular Americans been told to avoid libertarians and their ideas? Remso W. Martinez debunks the myths, misconceptions, and outright lies thrown at libertarians ranging from the idea that votes can be stolen to the radical notion that you own yourself. From personal stories to ignored history, Remso lays out the facts and asks the reader if these dastardly libertarians are as much of a threat as the mainstream media and establishment politicians make them seem.
To Pay With STEEM Dollars- send $25 SBD to remsorepublic and then email [email protected] your shipping details and Steemit username so I can confirm the purchase.
Click here to get all updates for the book, which will be available on Amazon June 23rd.
Want to opt out of the Federal monster's fake money? Set up your Coinbase account here 
This is a Steemit exclusive blog, but don't forget to check out my website at www.rwmartinez.com
Check out Remso on Gab, Minds, Facebook, or Twitter. Don't forget to go see more at his website today.
Join our growing community of liberty minded Steemians on Facebook