[2018-04-24] The Daily Steem Blockchain Update!
[ STEEM +25.02% Last 7 Days! ]
..:: * ::..
by @reko
..:: :: :: * :: :: ::..

Steem Power: 11,573.223 | Reputation: 68.803 | Followers: 5976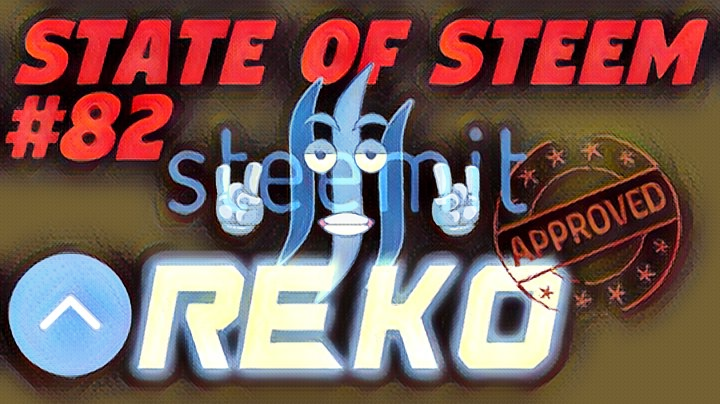 Steem is a blockchain-based rewards platform for
publishers to monetize content and grow community...

Crypto market cap rises past $428 billion and Steem is up 71.27% last 30 days. The Steem blockchain is superior in many aspects, activity, utility and an ever growing community. It's unique that it has free instant transactions enabling on-boarding of all kinds to blockchain technology. It operational NOW and not a mere vision as most other blockchains. Koreans dominance on the total volume has decreased but is still quite high at 36.11%. The Steem blockchain is now the most popular crypto related platform in the world. Let's use this valuable technology and statistics to our advantage and watch the price sore to new heights together...

---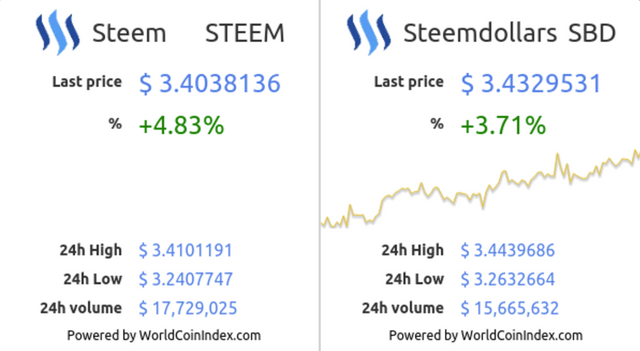 ---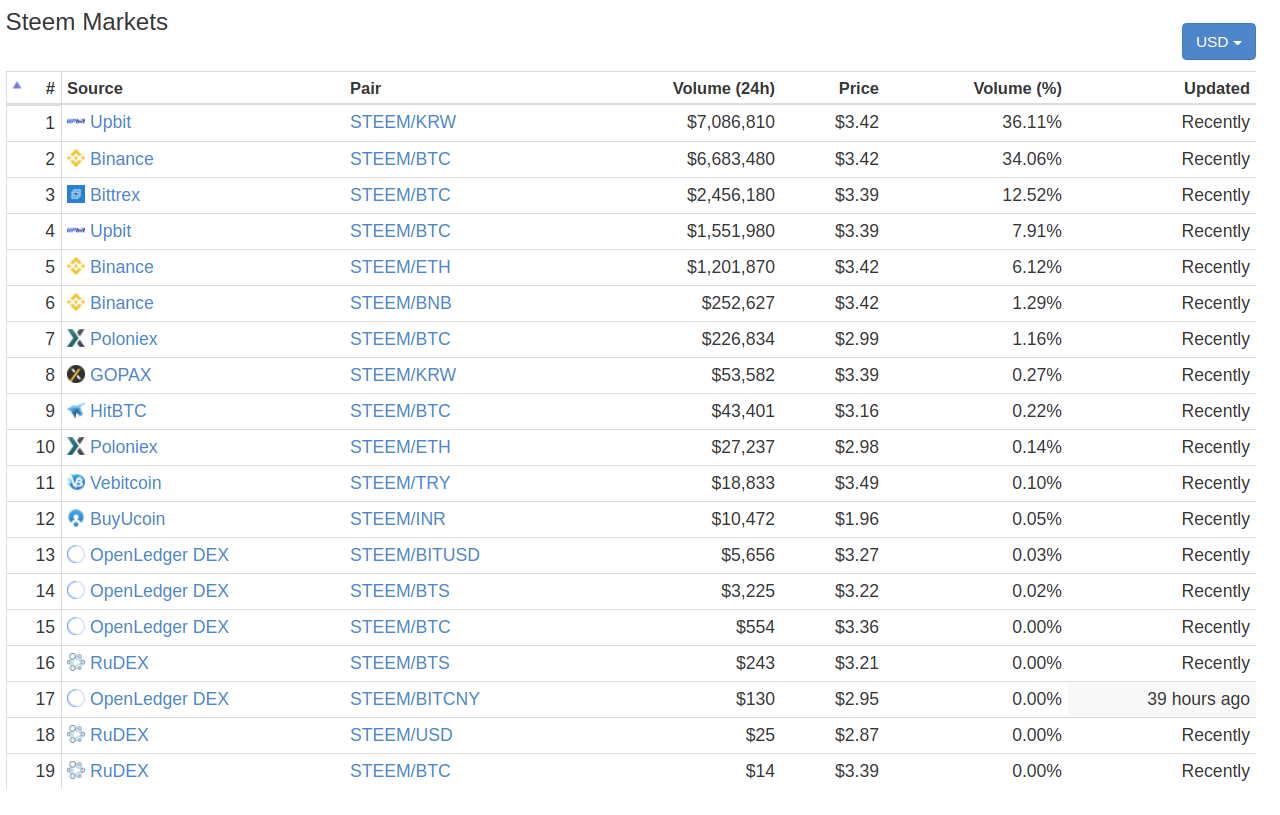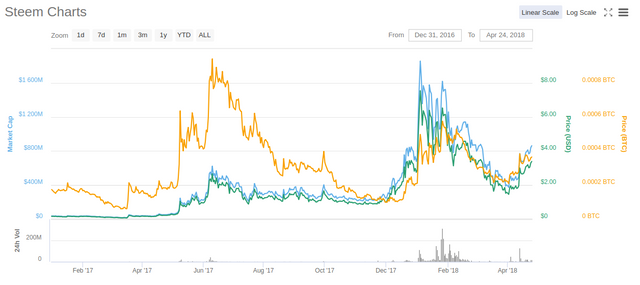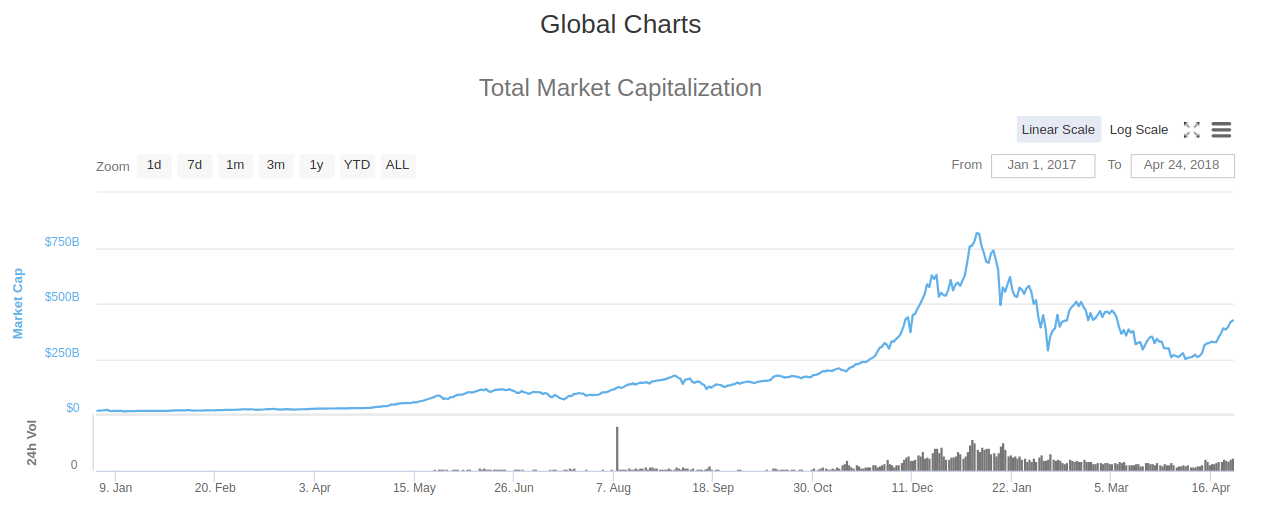 ---

CUI = A ratio of blockchain daily activity to total blockchain capacity.
AVI (Activity Valuation Index) = A ratio of blockchain activity to market cap valuation (the higher the better).
The Steem blockchain at 0,11% of it's capacity with number one highest activity...
---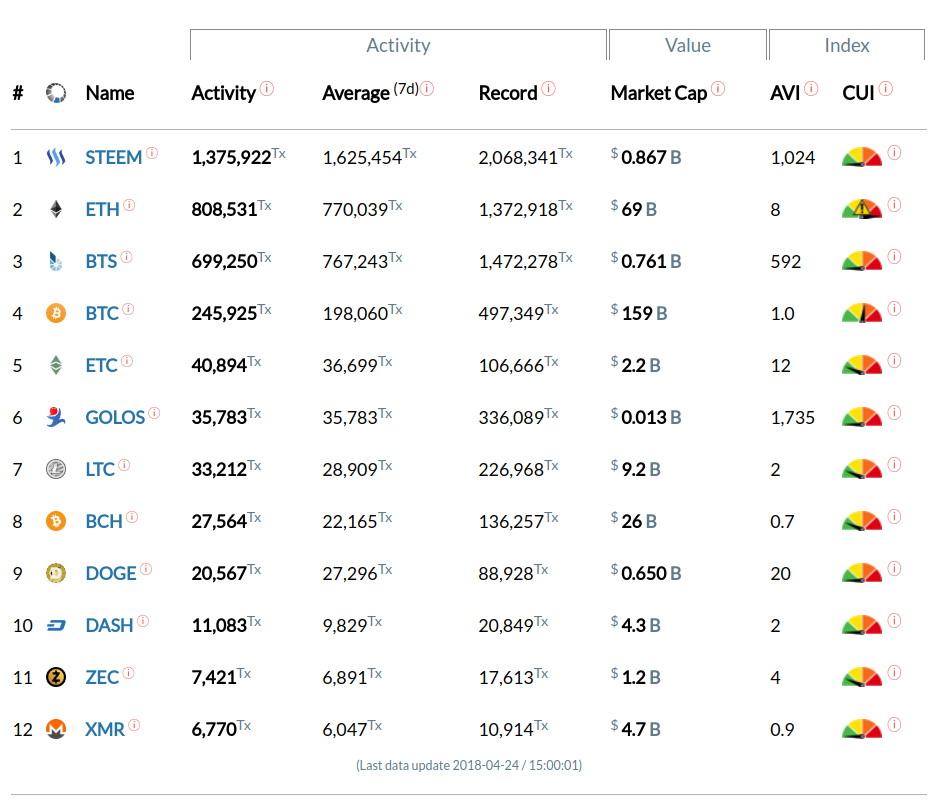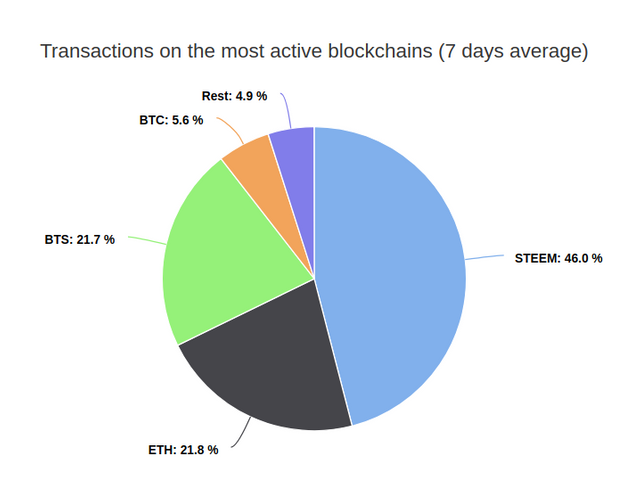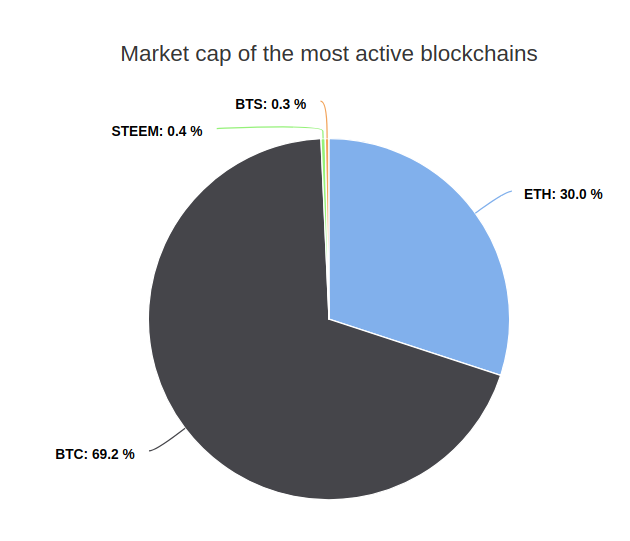 ---
Alexa Ranking: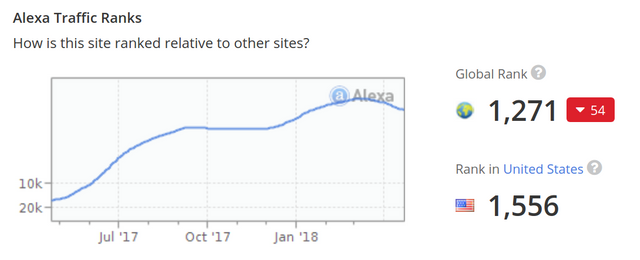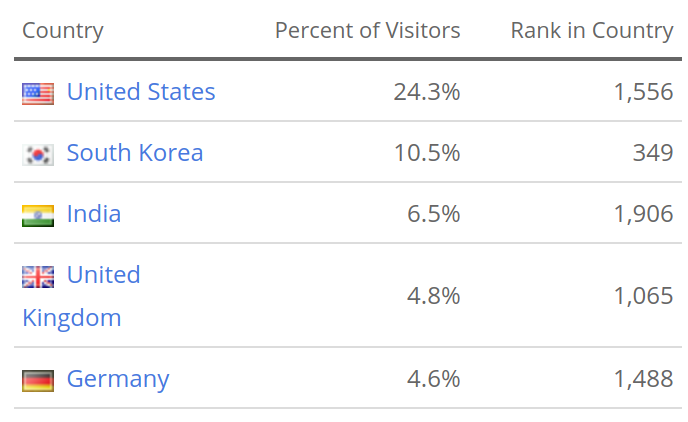 ---

Blue=Steemit - Red=Steem
---

Yellow=Bitcoin

---
Daily Active Users: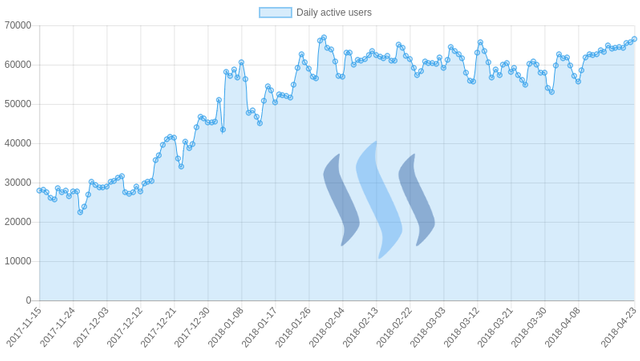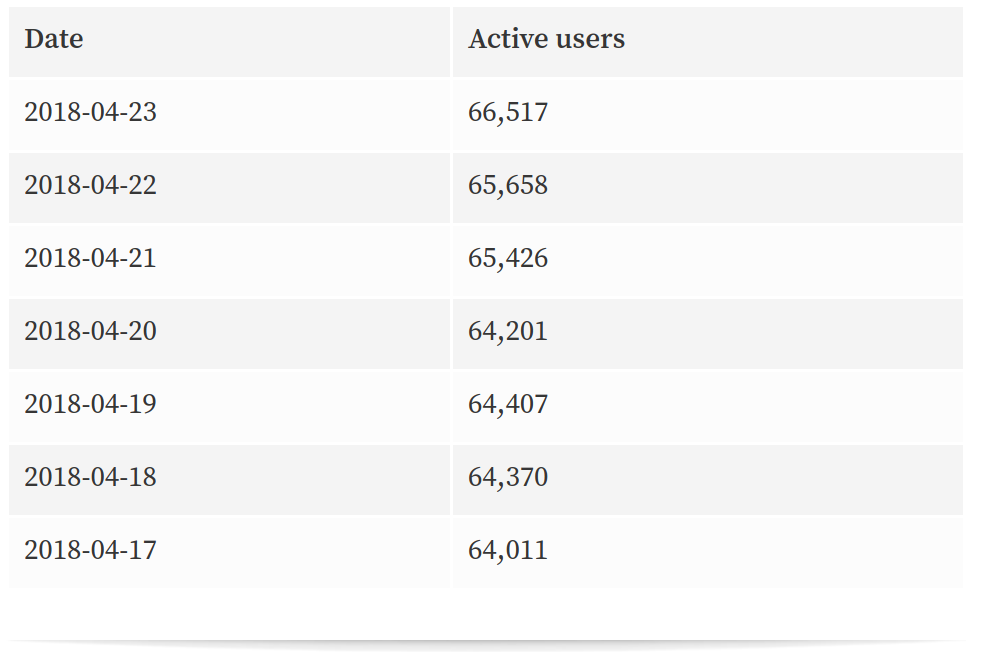 Source
---
Daily Accounts Created: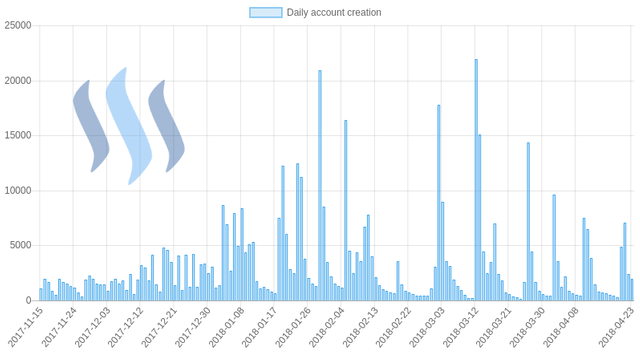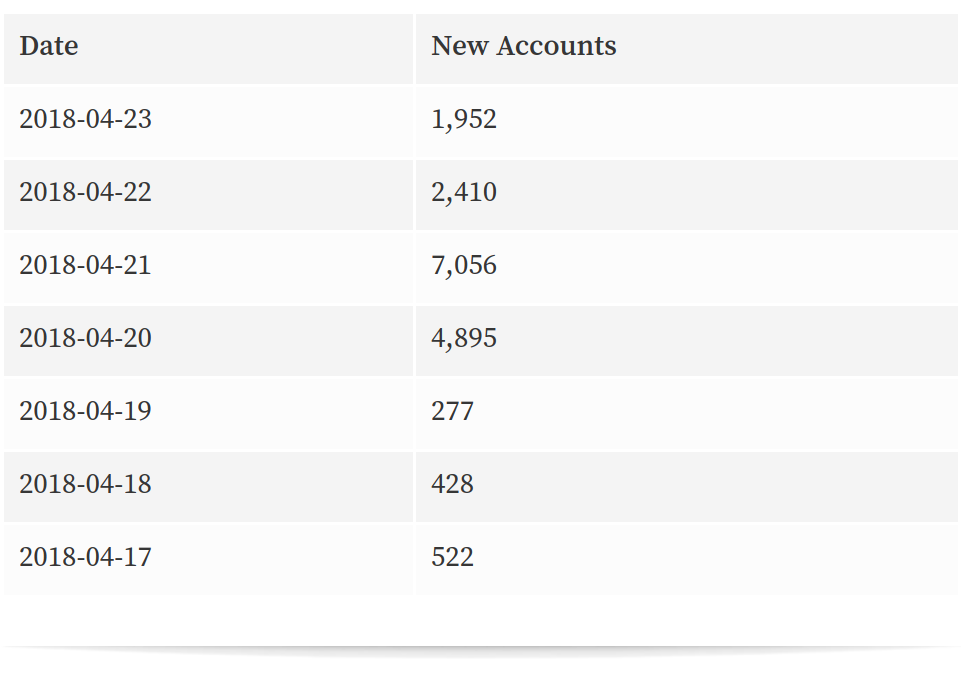 Source
---
Daily Number of Posts: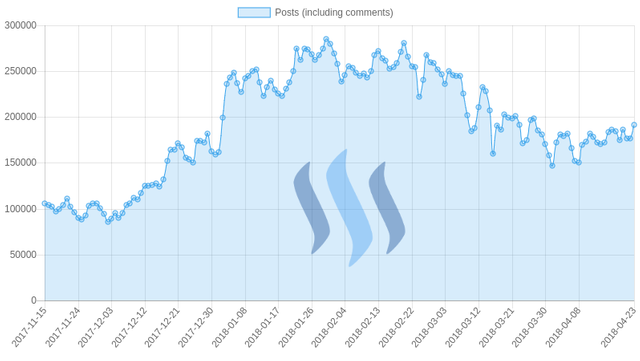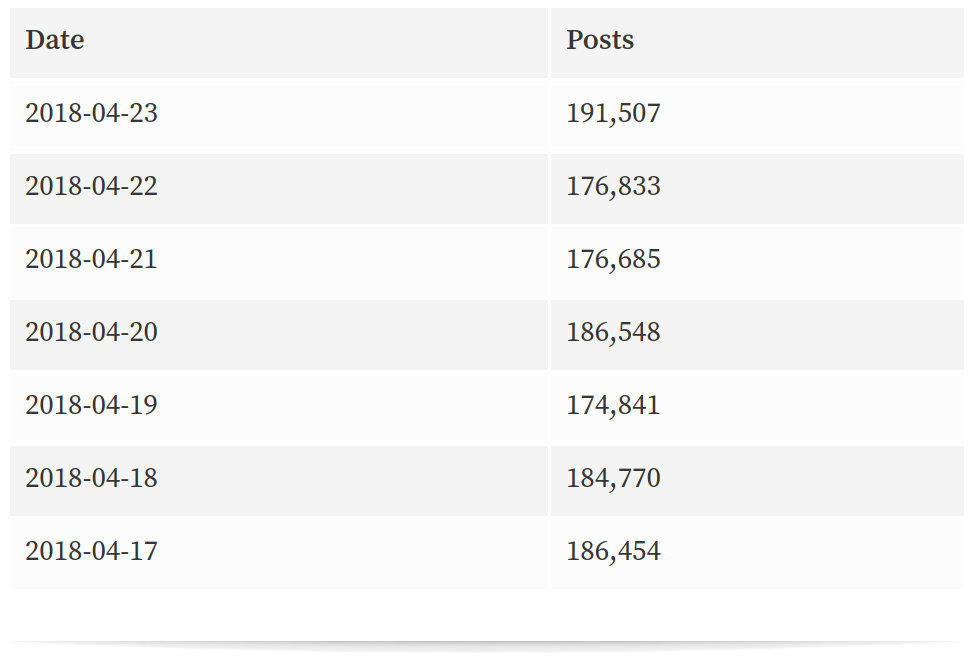 Source
---
Daily Number of Votes: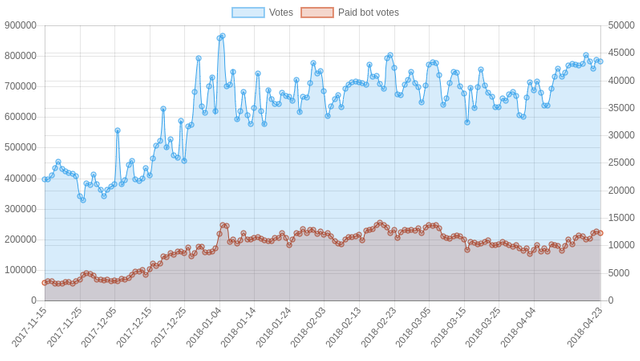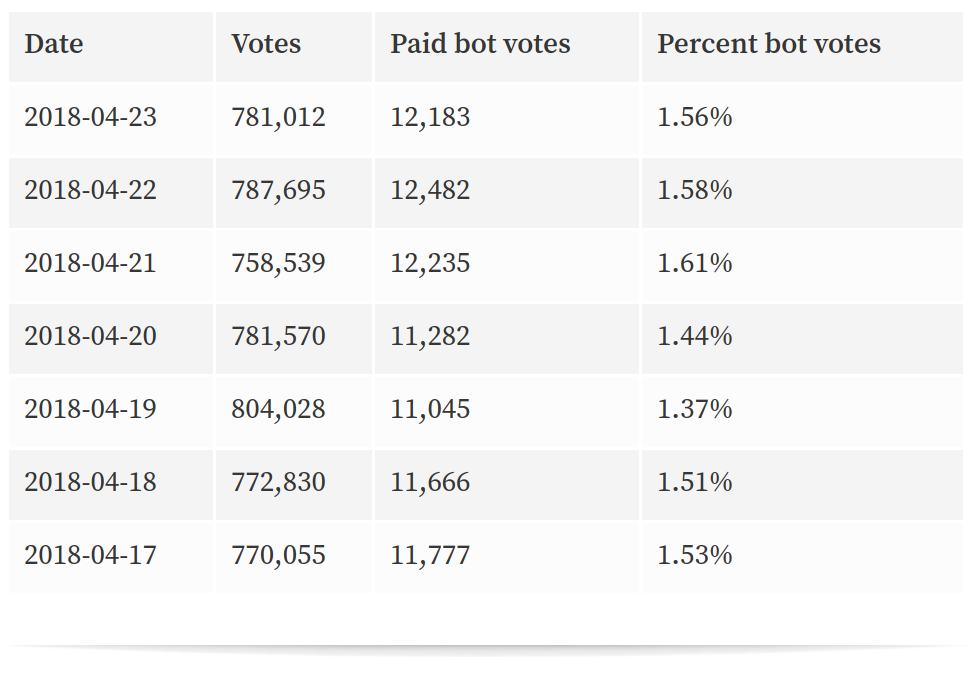 Source
---
Posts + Comments per Post: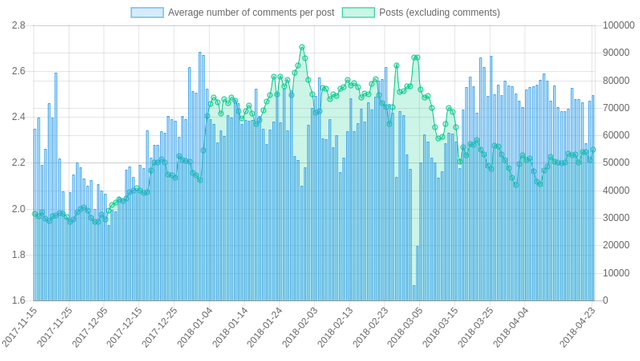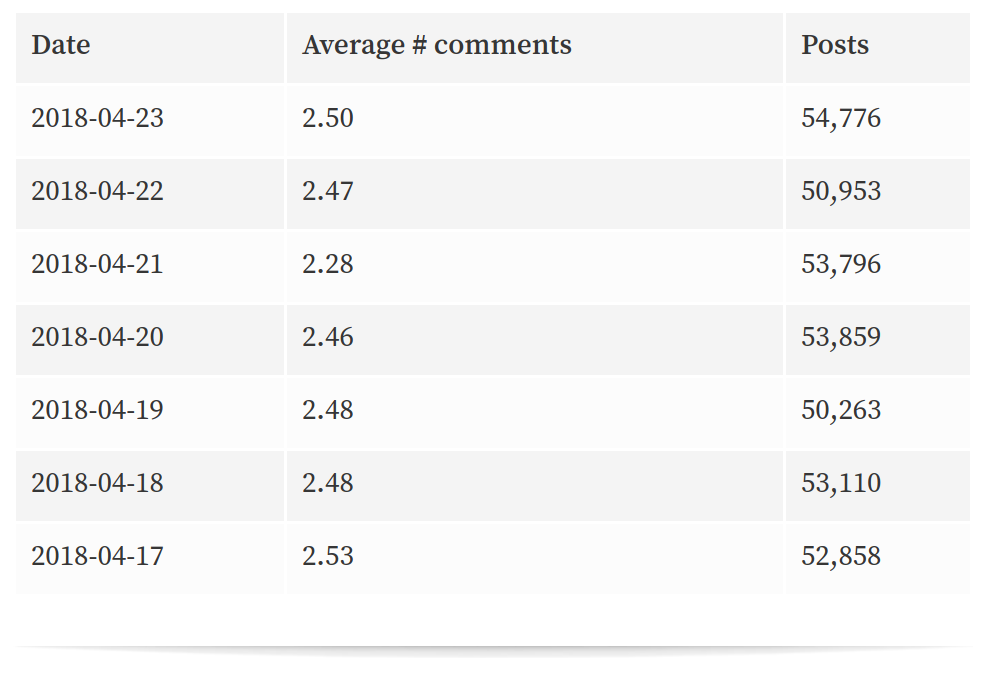 Source
---
Daily Amount of Steem Powered UP & DOWN: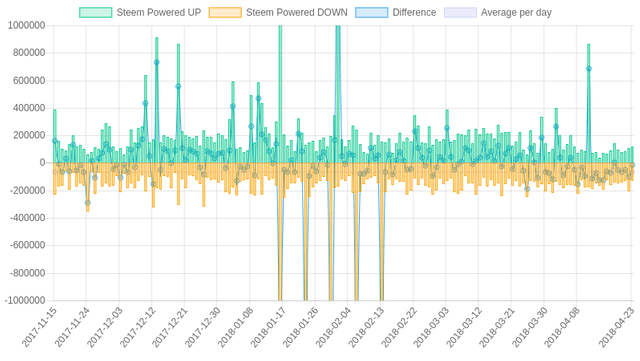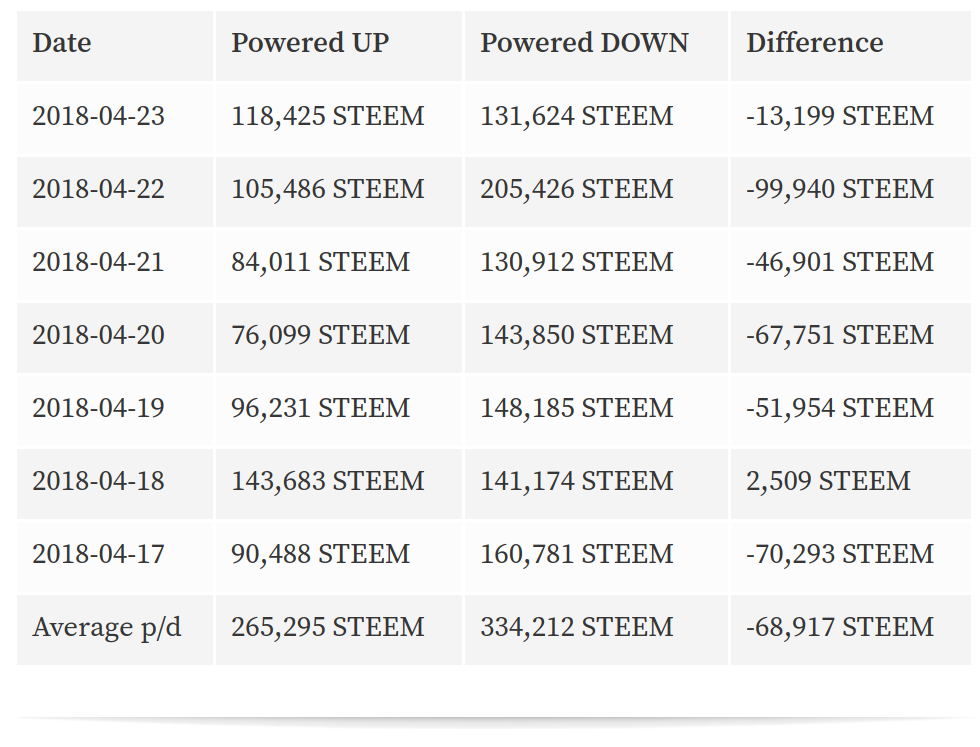 Source
---
Daily Steem Transfers from and to exchanges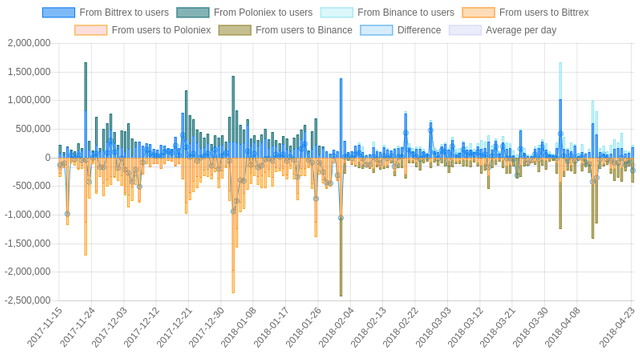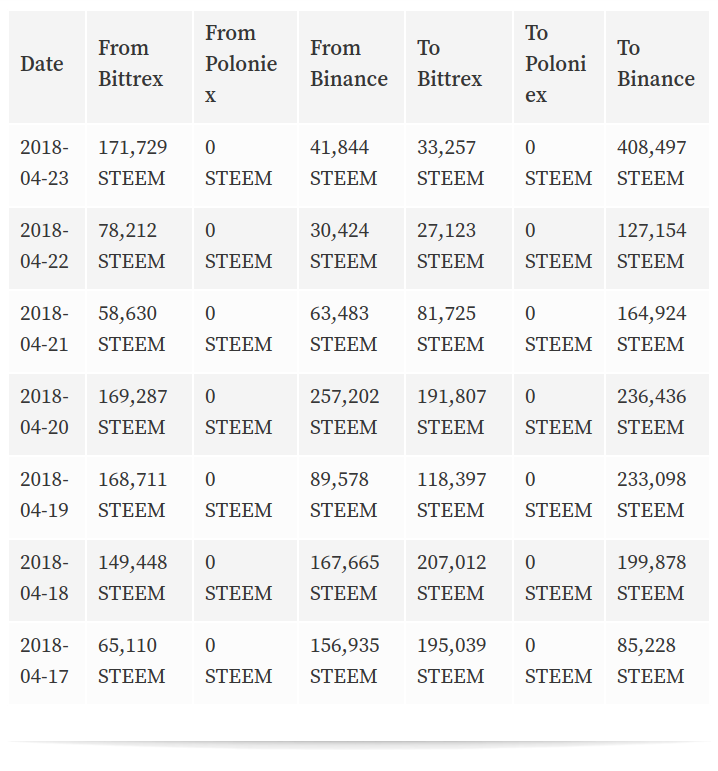 Source
---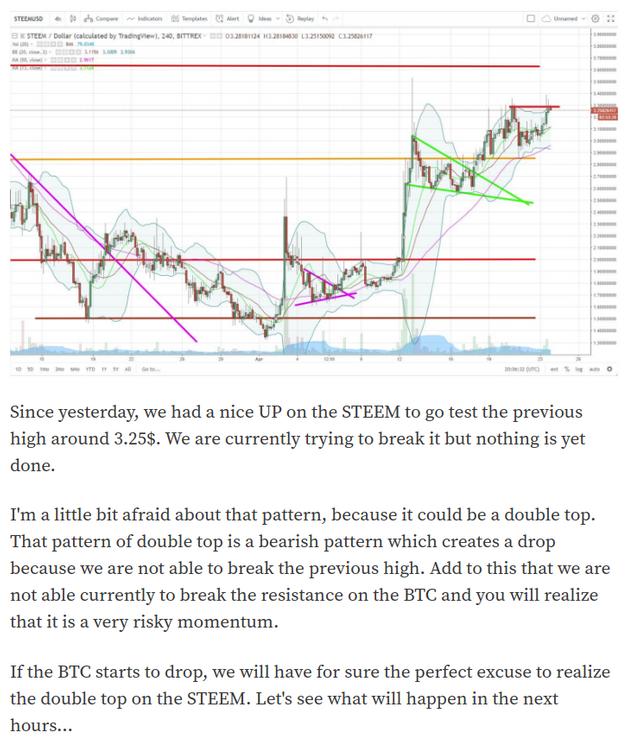 ---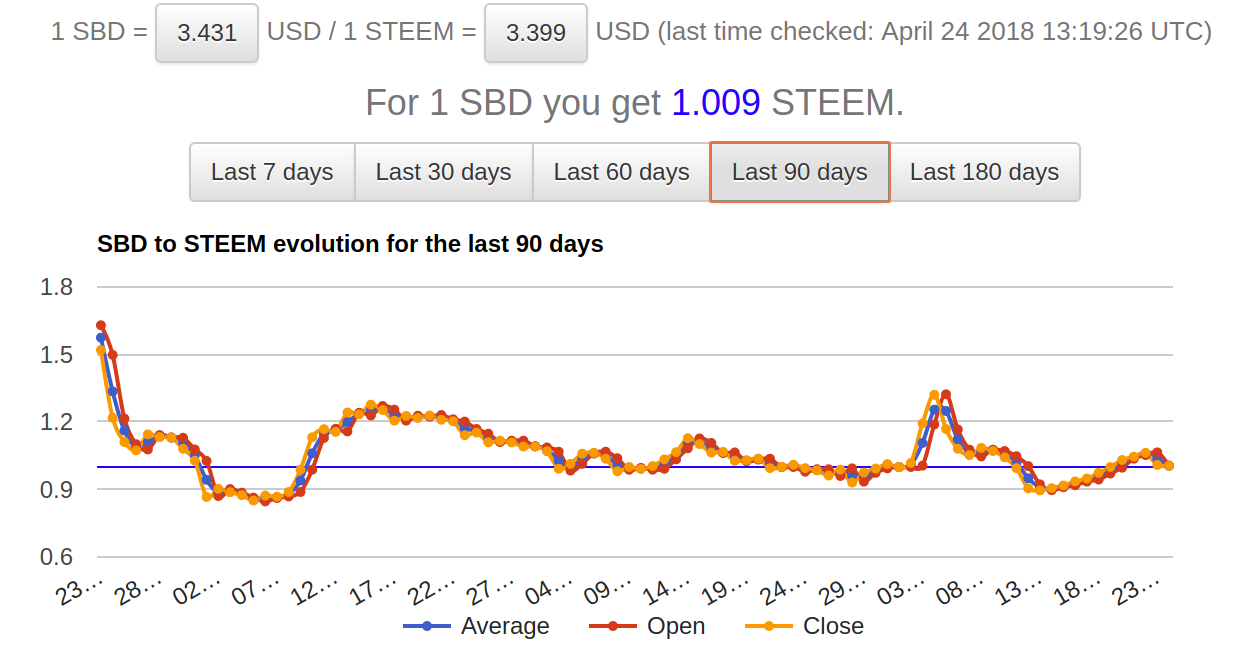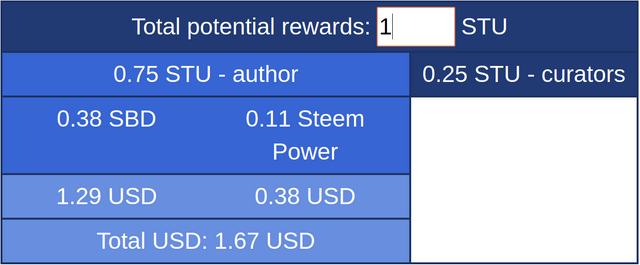 Source
STU = Steem Token Units, the value unit that is displayed by default on Steemit.com. For a breakdown on how rewards work on Steemit have a look at this page.
---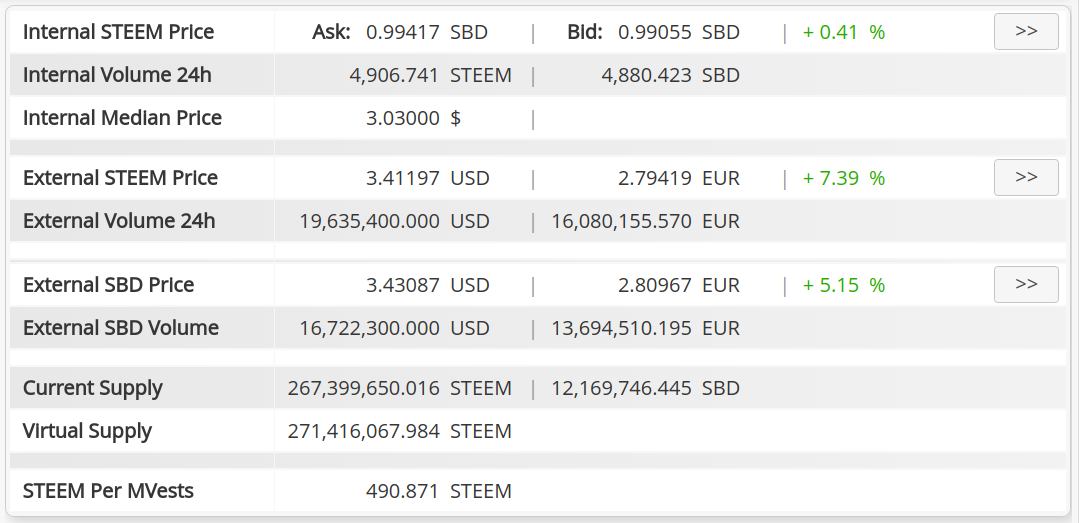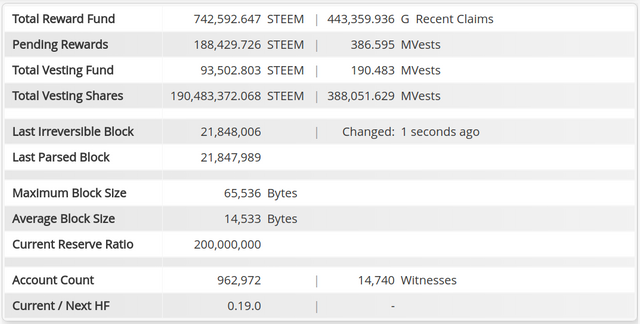 Source
---
---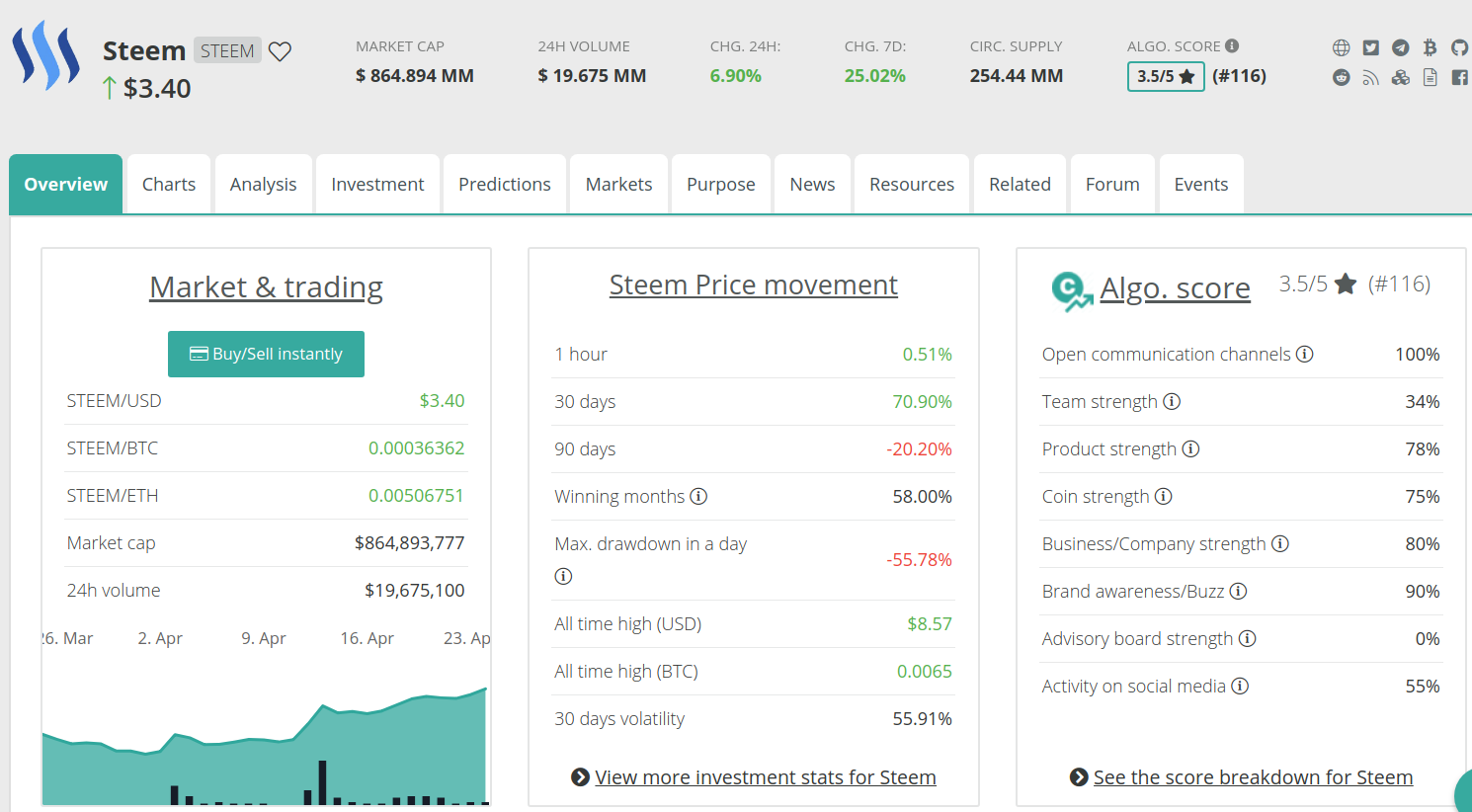 | Technical Analysis | GitHub 1 year activity trend |
| --- | --- |
| | |
---
---

LINKS:
SteemFollower - Receive More Exposure & Upvotes.
SteemEngine - Receive More Upvotes and Followers.
OpenLedger - Decentralized Exchange for Trading Crypto.
SmartSteem - Buy Upvotes, Sell your Votes, Bid-Bot, Delegate SP.
promo-steem.com - Decentralized Promotion and Voluntaryist Network.
CREDITS:
@penguinpablo, @cryptopassion, @blocktivity, @reko
Alexa Ranking | Blockchain Activity | Google Trends | CoinMarketCap
| Steem Ocean | Steem Supply | CoinCheckUp | Steem Reports

Welcome to Join my Discord Channel! :)

---
STAY TUNED, CHEERS & MAY THE STEEM BE WITH YOU...
---