The month of August 2019 have been quiet nice in terms seeing some changes in Steem Blockchain. The Treding page does looks quite nice and the usage of bidbots have been significantly reduced . Those who were abusing it did learn the lesson as it seems. While on the other hand bidbots are supporting users manually which is kind of good from my POV.
---
Nevertheless, let's talk about the month of August for myself and how much I was able to do with my effort and with my investment in Steem Blockchain.
---
---
---
---
Let me start with my Steem/SP/SBD earnings for the month.
---
The price of Steem is now bouncing at around 15-20 cents for the past couple of days. Which is kind of good for us, as we are able to collect much more steem as of now. While one more thing, I was quite busy in doing some certain things in my daily life apart from Steem Blockchain so my earnings are little fluctuating as we speak.
---
| STEEM | SBD | SP | Curation SP |
| --- | --- | --- | --- |
| 216 | 0.30 | 240 | 11 |
---
While last month I was talking about accomplishing my DOLPHINHOOD on Steem Blockchain !! Guess what it was already achieved and as of now I am standing on 5081 SP in my account of @rehan12.
---
That sums up my Steem Account for now. Now let's see what I have made in the month of August in terms of TRIBE's Tokens. Before going on any further, I want to share that I have been curating posts of various tribes with the four account's below. The reason for doing that is the VP issue and to get the best curation from various tribes. While the earning that I have been doing from my account @rehan12 I am transferring those to the below accounts depending on the types of tokens .
rehan-ag
rehan.pal
rehan.spt
rehan.leo
---
| STEEM ACCOUNT | TRIBES |
| --- | --- |
| rehan-ag | Neoxiancity |
| rehan.pal | Palnet, Creativecoin, |
| rehan.spt | Splintertalk, Sportstalk, Battlegames |
| rehan.leo | Steemleo |
---
---
---
I have many other tokens in the wallet but talking about those that I am giving my time and effort into. Doing the best to keep up with everything else as well.
---
Starting with "Neoxag"
https://www.neoxian.city/
Using account @rehan-ag for manual curation and staking neoxag
Discord server
---
In the month of JULY I had a total of 41k NEOXAG in my accounts (rehan12 & rehan-ag) while the numbers have increased quite significantly this month. According to the details of my account I have around 82k Neoxag in my @rehan-ag account (both delegated from my main account & earned from curation from this account).
---
---

While as you can see as of the current market price the value of the amount of 82k NEOXAG is 1966 Steem according to Steem-Engine.
Note: You can use the neoxian tag and be a part of the tribe (Editing of the tags does not counts/shows the post in that particular tribe)
---
---
---
---
"Palnet"
https://palnet.io
Using account @rehan.pal for manual curation and staking Pal
---
---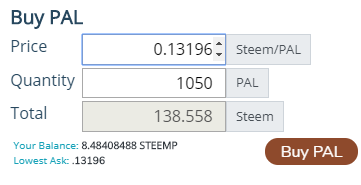 As of writing this post my account have 1050 Palnet. As usual I am actively curating from another account namely `
@rehan.pal
` . Which is an increase of around 100 pal compared to the last month. According to Steem-Engine the price of that amount is 138 Steem.
---
---
---
Splintertalk (SPT)
https://www.splintertalk.io/
Using account @rehan.spt for manual curation and staking SPT
---
According to my last report I had 46k SPT token in my @rehan.spt account in the month of JULY while as of now in my account during the month of AUGUST I have around 57 k SPT . Which is a gain of almost 11k in a month. All of this are earned from curating & posting via my main account @rehan12
---
The current market price of those amount in terms of Steem according to Steem-Engine is 506 Steem
---
Steemleo
https://www.steemleo.com
Using account @rehan.leo for manual curation and staking LEO
---
Upon transferring 963 token to `
@rehan.leo
` my account I have been actively curating from that account and posting in my account `
@rehan12
` The current price of my tokens are about 88 Steem.
---
---
Apart from those there are various other Tokens such as
Creativecoin : CCC I have a stake of 1818 Tokens right now
Token now worth : 50.6 Steem (Approximately)
Dporn tokens : I have 540 token
Token now worth : 102 Steem (Approximately)
Battle tokens : I have 532 token in my account.
Apart from the Steem, I gave my TIME, Effort, Hard Work combining all of them is the result below.
While my Steemmonsters account is currently worth 350 USD which is equivalent to 2086 Steem
---
---
To Sum up there are various other tokens in my Steem-Engine wallet, if I include those the numbers will probably add up in positive way as well.
---
What I really want to say towards Steem Users ?
Trust me, the journey of mine is not as easy as you are seeing, the words sometimes are not enough to explain how tough the road was and it does not reflect your real achievement as well. The real achievement is have you become a better person by getting all this responsibility on your should and are you making any difference.
---
I will close this blog by saying that Anything is possible, if you want to !
---
Join an Amazing City of Neoxian Tribe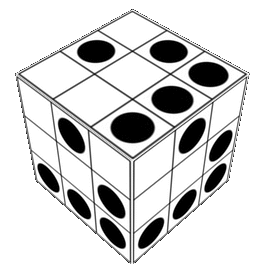 ---
---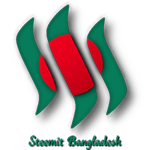 ---
Join Steemitbd (Bangladeshi Community)
---
STEEMSAVVY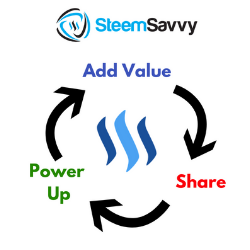 New In Steem, Learn from here !!
---
Have a Pleasant Day Everyone !
Thanks for Stopping By
---