My Thoughts on the Steemit/Tron Merger/Acquisition
I was replying to a comment by @jrcornel on another post with this, but it ended up being long enough that I though it deserved its own post. This is in reference to @justinsunsteemit's comments about Steemit on Samsung phones. I was pretty stoked when I heard him start talking about app development and making Steemit a native app on Samsung's phones. It would serve to address the major issue for Steem growth, that of onboarding. Getting people I know who have no technical knowledge to join and use Steem has been the bain of my Steem existence.
Not one of my IRL techno-deficient friends has joined even though lots have been interested. I have tried and tried, but to no avail. To me the benefit was instantly obvious. When my friend @libertyrox told me about it and I took a look around, I did what I had to do to be involved. I taught myself to do some basic crypto transactions to test that the whole thing was legit. I even learned a bit of html code and embedding of images to be able to make posts here in the early days. Whatever I didn't know, I taught myself and made it happen. Most people don't have that wherewithal, and the technically-inclined people here don't seem to understand what a barrier that puts up for non-technical people who might want to join. Now Steem is much better at all of that stuff than in the earliest days when I joined, but it still has massive room for improvement.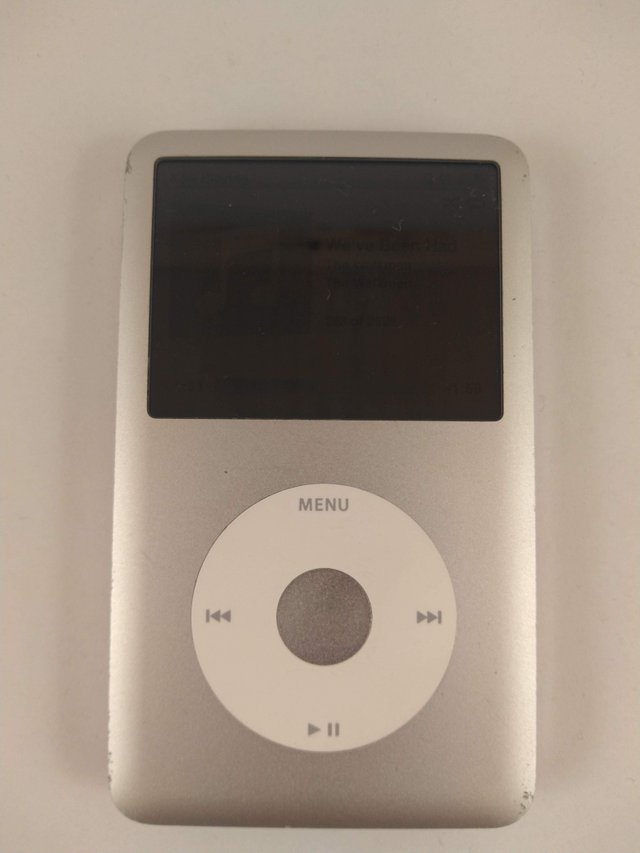 This is why Apple was so successful with the iPod even though MP3 players were around for a few years before it was released. It was simple with an easy user interface that even your grandmother, who doesn't know how to turn on a PC, can figure out how to use. Everything was in place to make it a seamless user experience for your average person. This is not to mention the genius marketing that was used to promote the product. This recipe was duplicated at Apple under the guidance of Steve Jobs on all of their products, the pinnacle being the iPhone. This is what we've needed for Steem since the beginning, and it's still conspicuously missing.
With all of the effort that's been put into fine-tuning this platform and making it run as well as it does currently, it ultimately won't have wild success unless we have mass adoption. I don't want Steem to be what it is now. I want it bigger. I want it available for everyone who wants it, not just the people who have enough knowledge and inclination to overcome technical obstacles. Personally, I think the potential of Steem is much greater than that of Reddit, which is the obvious comparison here given that it's the original inspiration for Steemit and Steem. I think it has the potential to be the biggest social network in use, period. Bigger than Facebook, bigger than Twitter, bigger than all of them combined. The combination of decentralized monetization, censorship resistance and the resulting user experience can't be duplicated elsewhere unless this exact model of Steem is copied on another blockchain. In other words, this one is the holy grail.
This is not to say that I am approaching this development without trepidation. Many here have expressed concern over having the largest holder of Steem tokens (Steemit, Inc.) under the control of an entity that's beholden to the Chinese government. Many are also worried that Steem will be simply token swapped for Tron and the whole thing will simply fade away. Those are valid concerns and I think it would be unwise for the community to completely ignore them, but I'm still waiting to see what develops over the next few weeks before I start to panic.
Instead, I'd like to focus on the potential positives here. I am hopeful that we'll have an expansion of the user base that is beyond our wildest dreams under the direction of someone like Justin Sun. He's shown himself to be a capable leader who is at times painfully honest, but who is also great at marketing his products. He has huge financial coffers to draw from and in my opinion, he's saying the right things so far. I think that after he sees the potential of Steem, the value proposition of a token swap would be perceived as an absurdity. Ultimately Sun is going to do what he has a responsibility to do; maximize profits for his company. The road to achieving that is through keeping the core of Steem intact while building on it with some apps and tweaks that have been talked about for years. Now we have someone here with both the vision and the ability to make it happen. With all that said, I'd like to finish by saying, welcome to Steem @justinsunsteemit. I think you'll like it here.
#posh https://twitter.com/RandR10/status/1228859241156444164