Steem Dollar down! What next?
As every Steemit user saw yesterday, Steem Dollar broke its score and everyone got excited including me! I told myself, i'll go and buy some steem dollars it will surely go up more than now! But after talking to many people, I realized that it could drop at anytime!
So I had 0.599 SBD on my steemit account which was worth the same as USD probably. But after the price increasing, it became 8$! Not much but still good! So I eventually sold them for Bitcoin Cash on Bittrex.
Now Steem Dollar's price is around 6.80$. It went high during the past 24 hours and now dropped 14.15%.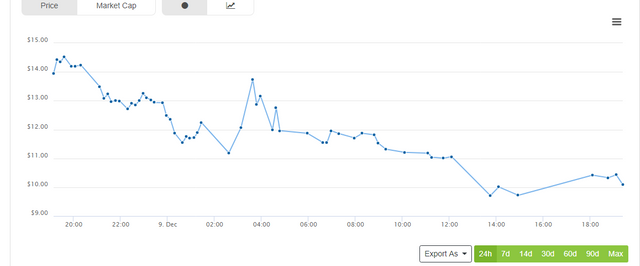 Let's Play a Prediction Game:
What will be the price of Steem Dollar in the next 3 months? Anyone can share his/her own thoughts!