Most of you have likely already heard about this competition. But @oracle-d is running a contest to help get STEEM listed on Canada based Blockchain company, Netcoins, platform!
Original post here, contains the link to the current post and instructions on how to enter for the vote and @oracle-d contest: https://steemit.com/steem/@oracle-d/vote-for-steem-to-get-a-free-listing-on-netcoins-and-win-oracle-d-upvotes-contest-8dbe4475bb65cest
Some of the benefits of being listed on Netcoins include:
That STEEM will be sold in their 171,000+ retails locations. These cover 53 countries across 6 continents.
The overall awareness of STEEM will likely rocket as we are exposed to international media, stock and financial organizations, etc...
Global OTC desk availability
I nominate @ironshield @jrswab @flemingfarm @armshippie and @smithlabs to enter in the competition and support STEEM
My vote isn't worth much on Steemit at this time, but if you do want to share you votes (higher numbers than mine to show they are after mine) I would be happy to share what I do have.
---
This is my first vote entered at the time of this posting: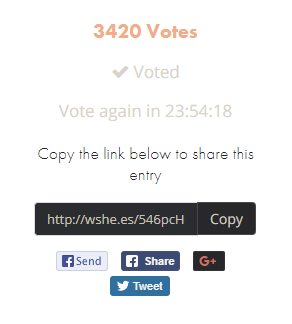 ---
Have a great day!
Thank you for the read!
God bless!