Broken through the $4.00 USD mark and still rising, can it get to $5.00, well, I am thinking $20 by the next New Year, hopefully even earlier as Steemit is gathering in popularity, $50 may even be possible!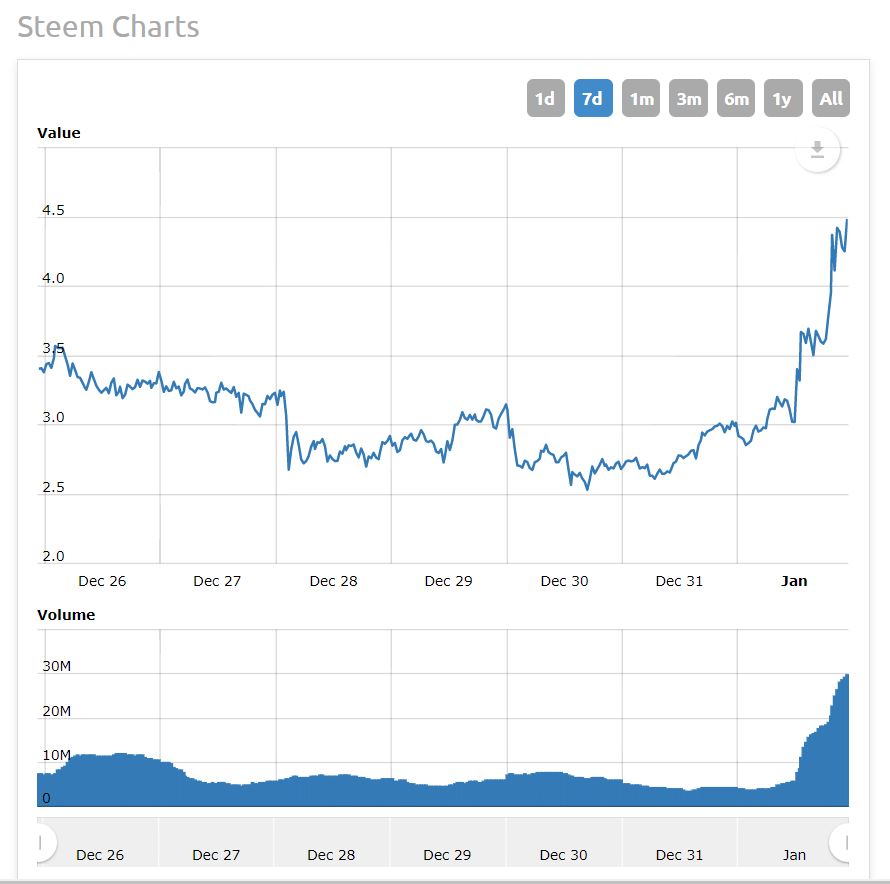 Charts are also looking good for SBD, so much for the pegging to USD.
Looks like Steemit devs have removed the "Convert to Steem" option, as a lot of people actually lost a lot not realizing that they were only getting $1USD for SBD while the marketplace was much, much higher.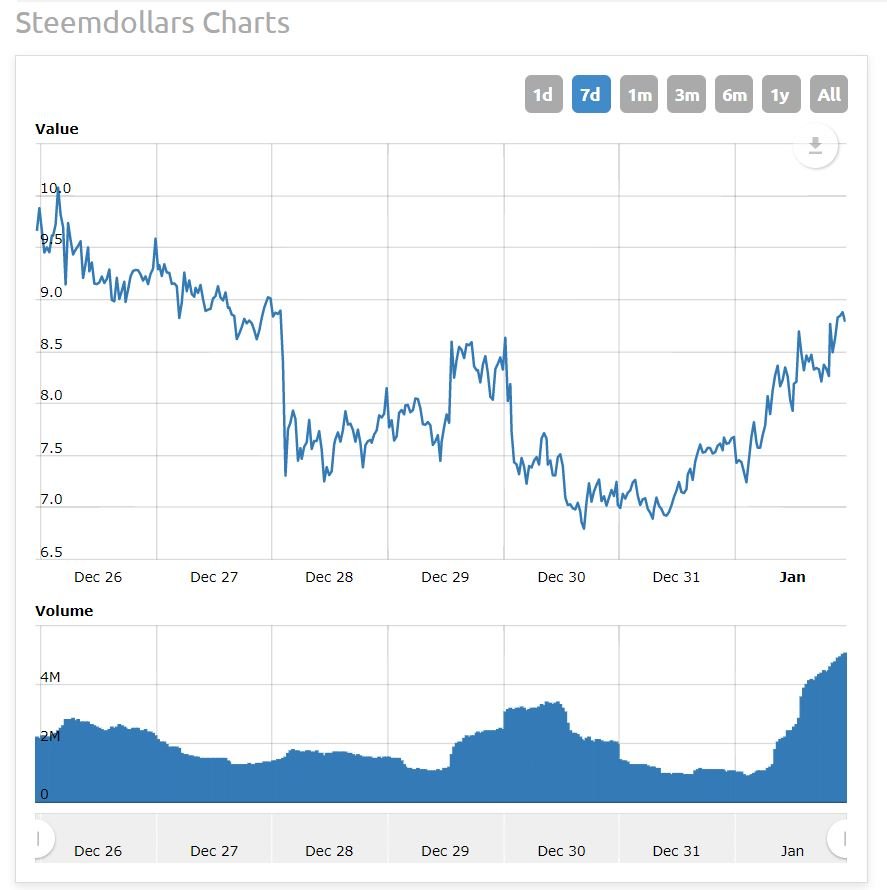 Here is to a Happy, Healthy and Wealthy New Year from the Prime-Cleric



Join up at Steemdunk for Auto-Voting and Curation:     steemdunk   -   
More End Times Information:
https://armageddonbroadcastnetwork.tv/
http://torah-codes.net/
http://www.ra-el.org/