Account Comparison after 7 crazy days.
Last week I was inspired to take a snapshot of my account to compare a week later, so here we are...
Screenshot of account as of the 19th Dec 2018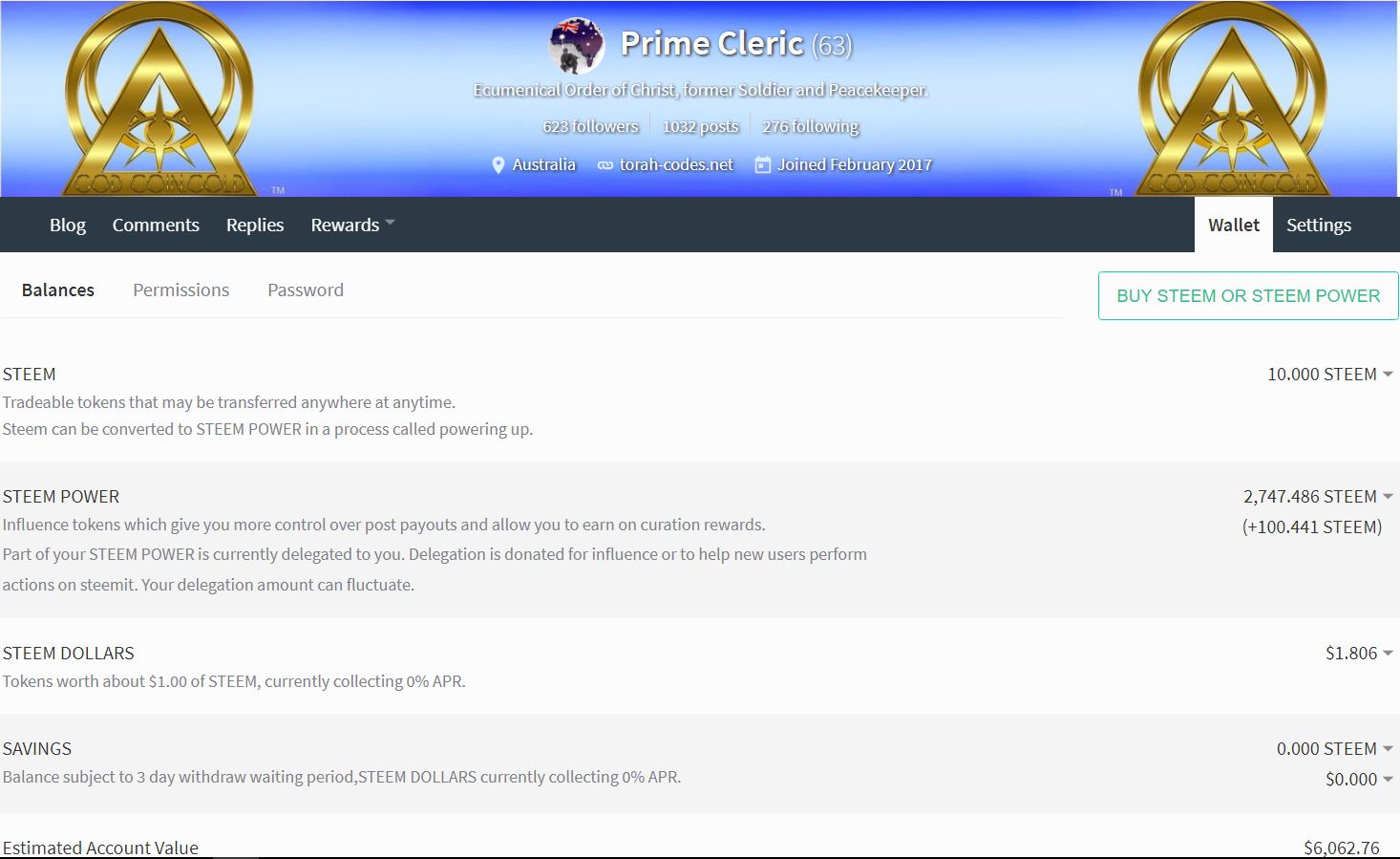 Taking into account that I gave @steemdunk 20 Steem yesterday, that equates to a growth of over 350 Steem and a $2,000 USD increase in value.
Screenshot of account as of the 12th Dec 2018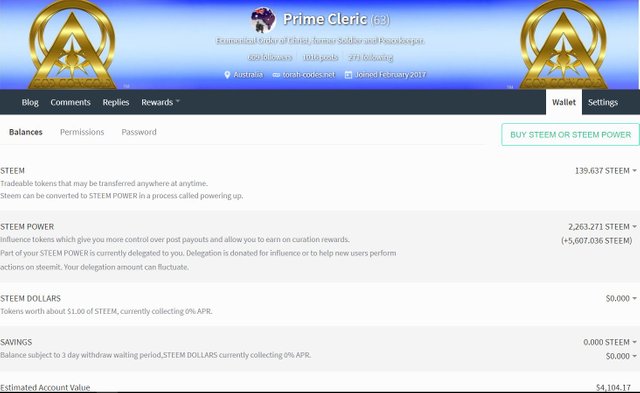 Post Payouts and an increase in the price of Steem and SBD are starting to show huge growths.
Here is to a Happy, Healthy and Prosperous 2018 to the Steemit Community from your @prime-cleric.

Join us at:     VK   -   Facebook   -   Google +
More End Times Information:
https://armageddonbroadcastnetwork.tv/
http://torah-codes.net/
http://www.ra-el.org/