SLOWLY BUT SURELY CONSENSUS WITNESSES ARE PAVING THEIR WAY UP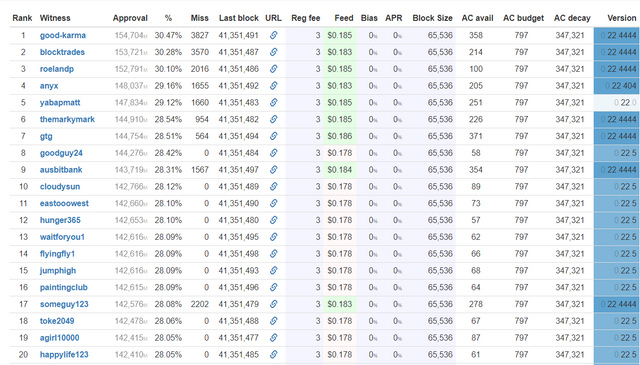 SOURCE
I knew from beginning the community
will prevail in this debacle. The list is getting longer
and more consensus witnesses are gathering more votes.
Hopefully by tomorrow with support of the community
they should be reinstated.
I learn something today. I am pretty sure what I saw is the future of #steem.
The meeting with the witnesses was a beginning.
Two parties with zero knowledge of each other.
Again the community was put on the spot and we voted.
Hopefully we can restore status quo and moved with this blockchain.
This blockchain can do a lot of things.
Gladly the tribes are still running and strong.
No time for sadness!

While we wait and see how things managed
I like this song and the beat is vibrant.
I discover this version from the original version
It is a whole different song but they use the same beat with Beenie Man.
expertise put to work. Move the slider to 1:30 sec to enjoy the video.