Steemit is really changing social media, you get to post and engage with others about topics that interest you, learn and make friends from all over the world and then get rewarded for it!


Source
Sorry for the weird-o title and opening paragraph, but my plan for this post is to share it on some of my other social media and see if I can do a little recruiting. Feel free to do that same. I've found in the past my recruiting efforts can be pretty frustrating. (if you remember the challenges just getting @ejr to come here). The one suggestion was to just hand people the tools and info and let them decide. So that's kind of the hope for this and then I'll lay off my friends. Plus who knows when the rest of social media or google may go ahead and ban links to steemit posts. It's time to get the word out there. So if your here on steemit, some of this post may look weird or maybe it'll be a bit educational, either way be nice and helpful in the comments and upvote generously maybe seeing the rewards will help a few more guys take the leap.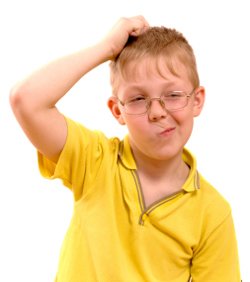 Source
What is Steemit and how does it work.
It can get pretty convoluted so I'll keep it to the basics. Steemit is a social media/blog platform. You generally need to post a bit more than you would on Facebook or Instragram, but if your blogging anywhere else you'll find it similar in that respect, in fact your blog can likely be a bit shorter around here. From what I see I think about 300-1000 words seams to be the sweet spot but by all means go to town. You can also think of it similar to a message board/forum or even Reddit, I've hung around a few of them before. You can chat about your topic and engage in further discussions in the comments, in fact some of the markdown formatting can be similar to forums.
But instead of all of those places your content is rewarded by other users, when you "upvote" it's worth something, sometimes a little bit and sometimes alot. This depends on how much Steem that person holds. Steem is a cryptocurrency like bitcoin. When you decide to "vest" some of that steem it becomes Steem Power and you have more influence over other people post rewards. You are not giving away your own power or steem. It is distributed everyday and you are assigning it to others based on how much steem power you have. Don't worry to much about all this stuff, you can figure it out as you go, but basically there's a set amount of Steem lets say 1 000 000, so far maybe 600 000 is in existence, and everyday they distribute another 10 that gets shared by everyone who posted everyday based on the amounts of "upvotes' they receive. They have it all calculated out and the amount slowly diminishes over time so the remaining pool of steem will last a long time. You are rewarded in steem dollars and steem power and there's a few steps to turn it into USD or CAD if you choose to or some other crytpocurrency, but rest assured it's real and valuable and can be used to buy stuff.
If you want to learn more about that you can, you can learn more about crytocurrencies and blockchains and whatever, but you don't have to. It just works and happens and at times it seems too good to be true and or even real but it is. I have friends here on steemit buying a couple ounce of gold or a few hundred ounces of silver every month with this blog money. There are even a few guys around here that quit there jobs and live off these earnings and support there families.
The content is sorted in tags, using # like most other places these days. People post about just about anything and it's a
great place to just explore and learn and make friends. Also people are pretty nice around here, it's mostly a troll free environment which is a nice change from so much of internet land. Steemit has been around for almost 2 years now and it's really starting to gain popularity and momentum, so now's the time to check it out and be one of the first people before the rest of the world figures it out.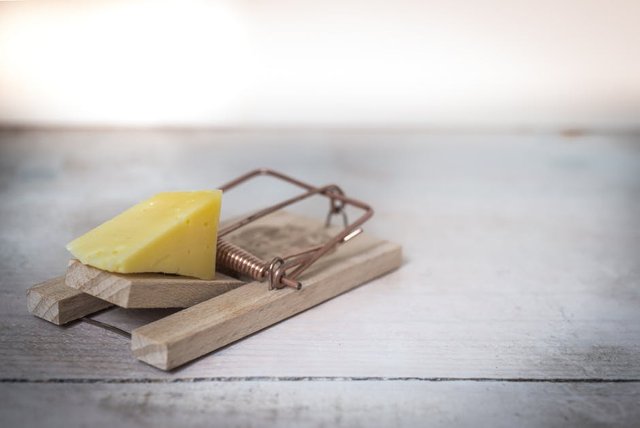 Source
So what's the catch?
There's not really a catch, it's free to join. Sometimes it takes a couple days for your account to get approved but otherwise it's super simple to sign up. You need to be safe with your "keys", they are your password and you can't just reset it, so keep good track of it. Save it a whole bunch of places, but keep then secure and private, this cryptocurrency stuff is like real money and could be pretty valuable one day.
It's not always easy though, it will take time to get your following and make friends and start getting post rewards. It does't come instantly and the interface and website can be confusing and overwhelming at times. It's like anything else "you reap what you sow", but if you spend a couple hours a day or so commenting and posting you'll get there eventually. Of course if you spend more time things may go faster, but it does pay off in the long run. I'm sure your likely on some form of social media everyday so why not come here.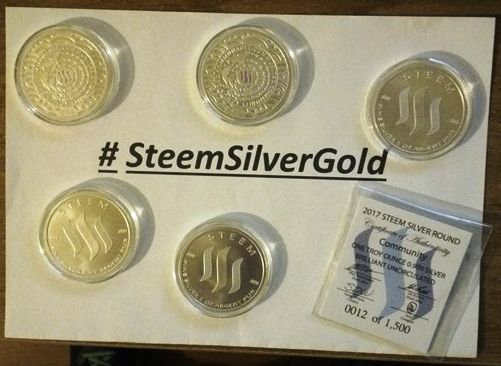 Source
Real World Example
This was my experience so I'll talk about it here. I came over as a silver stacker, we have a small private mint and wanted to be everywhere that stackers may be. There's a lot all over social media, but there's a lot of guys hiding out on a few forums out there. Well here on steemit we have a silver stacking community called #steemsilvergold. We talk about all the same stuff that stackers do anywhere else. We post about our recent pick ups and favorite coins and pours. We share advice about where to buy or what to buy. We talk about when the world is going to wake up and people understand the value of silver or metals. We even do some selling between ourselves once and while. Heck they are rewarding us to be here so if your not into sitting on steem forever trade it directly with someone who wants some for some silver. Heck we accept STEEM directly on our website and I've bought a lot of silver around here using it as well.
These are the same discussions that are already happening all over the internet, just bring them here with a group of your buddies and start your own group about whatever topic it is that interests you. I'm sure a few established people here are interested in whatever it is and you'll be off to the races.
There's lots more to learn, but this is the basics and enough to get you started. if you do join, the post link below is a great place to start otherwise feel free to reach out to me in any comments and I'll see what I can do.
Anyways if I've been hassling you in real life I'm going to stop now, this is what steemit's all about and you should really check it out

Footer by
@bearone