PAYPRO answers your financial needs with a secure process
now a lot of ico that popping up and make for investors will benefit, are you sure? capital promise and with iming iming but no evidence, even ico the "SCAM"
OHHH NOOOO .. not his profit even stump!!!!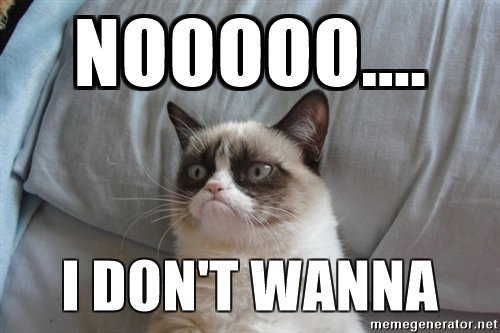 This time I got a good project, called "PAYPRO". I will explain as below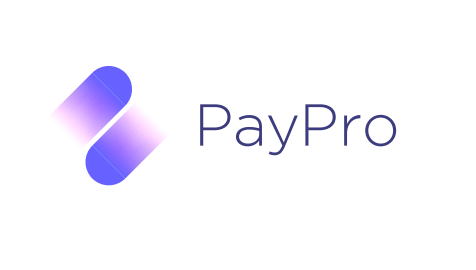 WHAT IS PAYPRO?
PayPro is a decentralized bank made for dealing with a new eco-system where value is represented in new forms thanks to Smart Contracts. Thus, PayPro is a decentralized financial-marketplace where any dApp can post its services. We are also developing a Wallet where users will be able to store crypto-currencies and any ERC-20 token.
After we have built PayPro, a user will be capable of storing ETH, BTC or GAS,for instance, and use the marketplace for investing in a crowdfunding platform, for instance. Likewise, the shares received from that investment in the form of tokens, will be also stored at PayPro. As a result of that, all the crypto-assets and liabilities of an individual will be represented in PayPro.
OUR BEGININGS
PayPro was born in 2015 as an online tool for making payments in 25 currencies saving up to 90% on hidden bank fees. We got regulated by the Financial Conduct Authority, raised two funding rounds of €750,000 in total and spent a little bit more than a year in the market. We managed to process € 500,000 per month, which is not bad at all compared to the early beginnings of Kantox or Transferwise, for instance.
From that experience, we soon learned that the payments / banking industry was totally outdated. Thus, we soon realized that we had to make a step forward if we wanted offer a truly disruptive value proposition if we wanted to change the industry. This is why we started to listen to the market, talk with industry's experts and do a lot of test and fail. And this is how we created PayPro: the first decentralized bank built.
THE PRODUCT
We understand that the core functionality of PayPro has to be its capacity to store currency-value and spend it. Otherwise there is no point of storing value if it can not be used. For that reason, we have built the banking platform
first.
Wallet
PayPro will accept most forms of crypto-currencies. Using Ethereum will allow users to store at least the 100 most used currencies by transaction volume per day. Of course, PayPro Token will be our main currency and will be easily exchanged with any other currency.
So far, we have developed an iOS app that allows to store BTC, but this is just a proof of concept made for user experience purposes. You can download it on the AppStore here: https://itunes.apple.com/us/app/paypro/id12
25181484?l=ca&ls=1&mt=8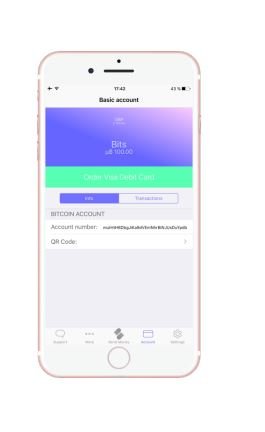 2.Market place (Not available until July 2019)
On the one hand, users will be capable of using their PayPro Tokens, also known as PYPs, for buying any service in the
marketplace. These services will range from loans or credits to investments. Once the user will have spent its PYPs, a token will be received and stored on the application as a result of using a Smart Contract. For instance,
if a user wants to invest in a crowdfunding platform, he can browse for crowdfunding platforms, select a campaign, pay in PYPs and store the token received in exchange on PayPro.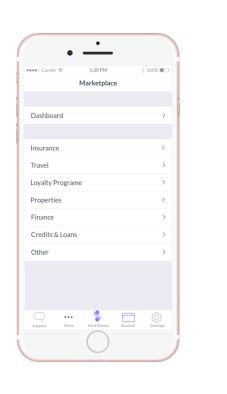 On the other hand, suppliers can submit their services to the marketplace. By using smart contracts, we can ensure that all transactions are made in a secure and efficient way. All suppliers will be rated by the users so the best suppliers can be recommended and the worst can be ruled out. By implementing this rating system we can avoid centralization and thus guarantee that services are client-focused and not the otherwise.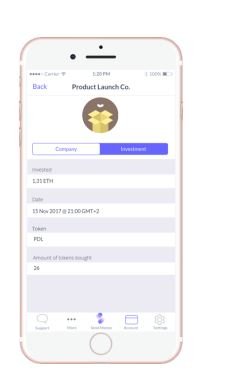 Decentralized Application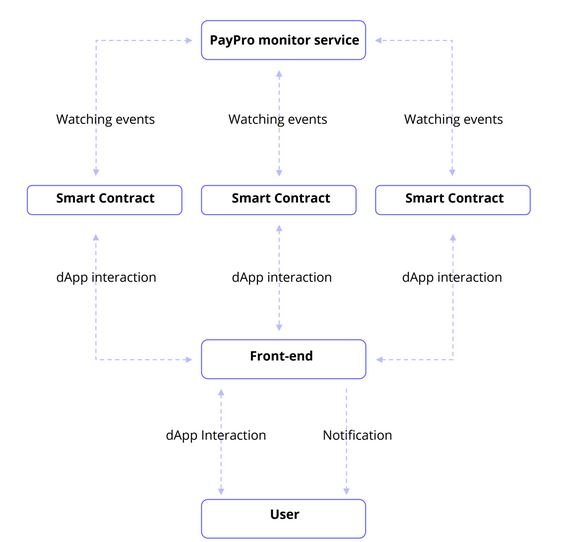 Let's join immediately, THERE ARE BONUS TO PURCHASE TOKEN PRESALE
Pre-sale (35% BONUS)
Start: January 8th, 2017 @ 21:00h GMT


End: January 15th, 2017 @ 20:59h GMT

Official sale
Start: January 15th @ 21:00h GMT


End: February 04th @ 21:00h GMT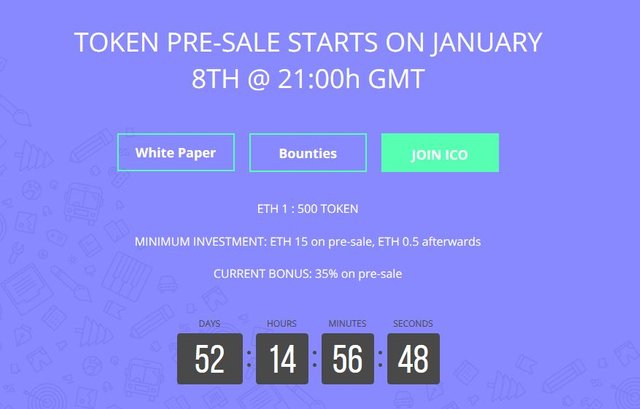 Name PayPro Token
Symbol : PYP
Pre-sale period : January 8th to January 15th, 2017
Pre-sale terms : Min investment of 15 ETH
Pre-sale bonus : Bonus of up to 35%
Main Sale period : January 15th to January 31st
Main sale terms : Min investment of 0.5 ETH
Main sale bonus :
1st 24 hours 20%
1st week 15%
2nd week 10%
Exchang 20,000 ETH (Hard Cap) or EUR 5,000,000.00 depending on exchange rate.
Accepted currencies ETH only Token holder benefits Decision & Economic rights. % of Token sold 40% Nationality Anyone except Singapore, Estonia and the US due to legal restrictions or countries trade sanctioned by the US.
Token pre-sale
A number of tokens will be sold one week before the Launch Date. This period will be named as the "Pre-sale" period. By participating in the pre-sale, investors will enjoy special discounts, which can be either additional tokens.
The conditions to join the Pre-sale are:
By invitation only; if you want to be invited, please contact any of our
team members.
Minimum commitment of 15 ETH to qualify.
The first 600 investors will gain a bonus of 35%.
Bonus
If an investor can not invest in the token pre-sale, he still can enjoy a bonus via the following methods:
During the first 24 hours, 20% bonus tokens.
During the first week, 15% bonus tokens.
During the second week, 10% bonus tokens.
Use of funds
Development 40%
As explained, PayPro currently relies on an integrated solution offered by one only supplier that implies expensive fees and low customization. Hence, it is a must for PayPro to be capable of developing its own payment network.
This investment includes upfront and integration fees to be paid to the Payment Processor, the Currency Supplier and BIN Sponsor, which will include acquiring and issuing.
However, the largest part of this investment will be allocated to hiring back- end developers (LAMP).
Growth 30%
Even though there is going to be a long journey until the product is released, we are aware of how difficult is to earn the first users and hence, we are saving a large part of the funds raised to invest in growth.
This amount will be invested in Google Adwords, Facebook Ads and in an Affiliate Program. It also includes hiring a top-tier Chief Marketing Officer who will be in charge of designing and executing the strategy.
Other expenses 30%
Including all payments needed to keep the organization working, such as management salaries, rent, utilities, servers or computers.
Token Sale Structure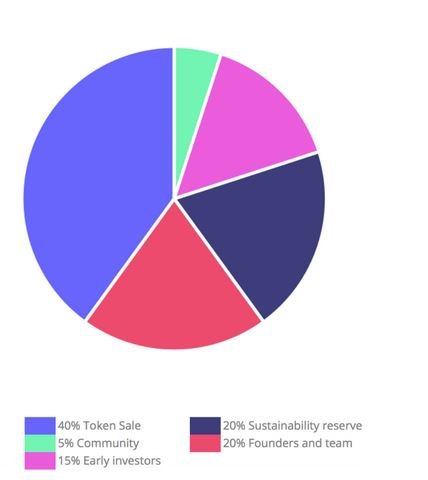 ~Tokens offered through ICO - 40%
The funds raised will be used to finance the development of the platform for the next 4 years.
Sustainability reserve - 20%
~ The sustainability reserve, which, while falling under the community's scrutiny, will be held by PayPro in order to achieve financial sustainability in the future through distribution of the network's total spend and marketplace
revenues.
Community, R&D & bounties - 5%
~ To incentivize the community, as well as brand evangelism, we plan to reward community, academic research as well as bug bounties over the next 4 years.
Early investors, current & future advisors, partnerships - 15%
~ To give liquidity to early investors & backers, as well as for future partnerships and strategic advisors, we will allocate 15% of total tokens offered.
Early investors, current & future advisors, as well as future partnerships will have a 10% token allocation.
Founders, team & future employee motivation packages - 20%
~ We believe that a company is only as strong as its team. Therefore all current & future team members will receive motivation packages in the form of vested tokens. These will all be vested according to the employee's position/
scope.
Milestones