The Steem News @ 21 August 2019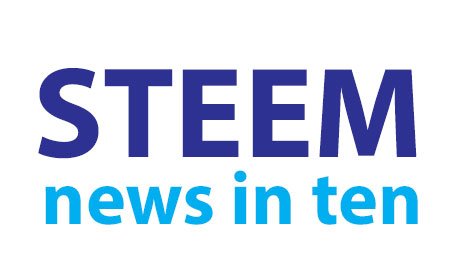 The news today is led by DTube and its token sale, and David Pakman and 3Speak.
Alongside those stories there are items about Metalpay, SteemPeak, SteemWorld and BuildTeam.
Also news from Scotbot, Lago, @steemterminal and @heyhaveyamet.
And there is also a 'save the date' notice for the next Steem Meetup in Aachen.
---
---
1. DTube Token Sale starts 6 September
DTube has released more details about its forthcoming DTC token sale.
Round #1 begins on 6 September. One million DTCs will be available...
DTube posted its full roadmap a few days ago...
---
---
2. David Pakman joins 3Speak
Internationally syndicated political pundit David Pakman has joined the 3Speak platform run by @starkerz, @theycallmedan and @anarcotech.
David Pakman has been on Steem since September 2017 but to date has just embedded his Youtube videos into his Steem posts.
Today the host of The David Pakman Show has posted, for the first time, a video about gun control that had been demonetized on Youtube on Steem's recently launched free speech video platform 3Speak...
---
---
3. Promising prospects for Metalpay and Steem
It rather went unnoticed on Steem but there has been a recent flurry of publicity about the 'Libra Killer' Metalpay project.
Erik Finman, known as the youngest Bitcoin millionaire, is backing the crypto/fiat payment system with his Bitcoin wealth.
This is good for Steem as a couple of months ago Steem teamed up with Metalpay and is now one of the 17 cryptocurrencies that Metalpay tokens (MTL) can be converted into.
@taskmaster4450 explains more about the benefits of the Metalpay / Steem partnership...
There is more about Erik Finman here...
And more about Metalpay's linkup with Steem here...
---
---
4. New SteemPeak Release adds more tribes
@steempeak has released v1.14.18 which has three more tribes (Lifestyle, CTP and PhotoStream) as well as a number of small technical improvements...
---
---
5. SteemWorld Update adds new token features
An update to @steemchiller's popular Steem account management tool Steemworld has added a number of token features...
---
---
6. BuildTeam Services Status now public
Buildteam has set up a public status page to provide information on all the @buildteam services such as DLease and TokenBB...
---
---
7. New account history api feature for Scotbot
Developer @holger80 has added a new get account history api for Scotbot...
---
---
8. New Lago Tribe has landed
Long time Steemians @buttcoins and @neopch have launched a new tribe on Steem-Engine.
More details about the LAGO token and tribe will be coming soon...
---
---
Onboarding and mentoring projects @steemterminal and @heyhaveyamet, run by @brittandjosie, @thekittygirl and @xcountytravelers, are seeking input from the community to chose the name for a new Red Fish support account.
They have set up a DPoll to vote on the shortlist - Terminal Support (@wovlou), Steem Guiders (@mrnightmare), and Steem-aid (@wakeupkitty)...
---
---
10. Steem Meetup in Aachen, Germany - 21 September
Organiser @detlev has put out a 'save the date' post for the 7th Steem Meetup in Aachen in Germany...
---
---
(change on previous day in brackets // n/c = no change)
Follow @penguinpablo, @steem-data & @eforucom for more statistics.
---
---
Visit the Steem Meetups & Events Calendar for a full list of meetups coming up...
---
---
This is #156 (21 Aug '19) of this daily news service.
Please note - before the break in publishing the last edition of The Steem News was #153 which was published on 6 May 2019.
Please let me know of any important posts or key data that should be included. Comment below or message me on Discord Pennsif#9921
---
[ graphics by @pennsif ]