The Steem News @ 15 March 2021 - Learn with the Academy & look out for TeamMango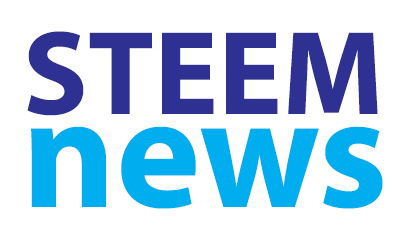 The Steemit Crypto Academy is back with a new set of courses to expand your knowledge of cryptocurrencies.
TeamMango has been set up in Ciudad Bolívar to help the local community and make a better life with Steem.
Today's Steem News also includes news and updates about Nutbox, the World of Xpilar Talk Channel and the Where in the World is Steem mini-census, and many new contests...
---
---
1. Steemit Crypto Academy
The Steemit Crypto Professors have released a new set of lessons for the week.
This week @besticofinder is taking a first look at how to invest in cryptocurrencies, @gbenga goes more in-depth on Blockchain Security, @sapwood is looking further at the Steem Blockchain particularly the Convergent Linear Reward system, @stream4u delves into types of Crypto Assets Capital, Risk Capital In Penny Cryptocurrency, and the importance of Watchlists, and @yohan2on takes a look at Stable Coins.
All the Professors set homework tasks that can earn upvotes from the @steemcurator accounts.
---
---
2. TeamMango does Good in Venezuela
A group of Steemians in the Venezuelan city of Ciudad Bolívar have come together to form TeamMango.
The members of TeamMango plan to use some of their Steem rewards to carry out projects to help disadvantaged people in their local community...
---
---
3. Nutbox passes 4 Million SP
@nutbox.mine has reported that its delegation fund has now exceeded 4 Million Steem Power...
---
---
4. World of Xpilar Talk Channel on Smart Contracts
World of Xpilar moderator @adeljose is hosting another Talk Channel discussion post.
This week the theme is all about paying attention to new users...
---
---
5. Where in the World is Steem? - Africa
@pennsif has moved on to part 2 of the mini-census of Steem activity around the world.
This second post covers Africa. If you are in Africa let @pennsif know of any additions for your country...
---
---
6. And More Contests...
Contests closing soon include...
---
Make sure you clearly state the closing date of your contest in the announcement post if you would like your contest to be included in this 'Closing Soon' section.
---
---
Compilations of many current contests on Steem have been posted by Best of India Community leader @rishabh99946...
And by @masumrbd of the Bangladesh Community...
And also some more from the Italy Community...
---
---
| | | |
| --- | --- | --- |
| STEEM price | US$ 0.447 | 16 Mar '21 05.21am UTC |
| STEEM price | 0.00000822 BTC | 16 Mar '21 05.21am UTC |
| CoinMarketCap Ranking | #186 | 16 Mar '21 05.21am UTC |
| SBD price | US$ 6.66 | 16 Mar '21 05.21am UTC |
| Alexa rank (steemit.com) | #24,643 | 16 Mar '21 05.21am UTC |
| Unique visitors (steemit.com) | 177,477 / day | 16 Mar '21 05.21am UTC |
| Page views (steemit.com) | 372,702 / day | 16 Mar '21 05.21am UTC |
---
---
This is #311 (15 Mar '21) of this daily news service.
For more news about Steem check out @dmitrik's weekly Steemit News...
---
---
[ graphics & images by @pennsif ]