@Passive : a STEEM Post Promotion Bot!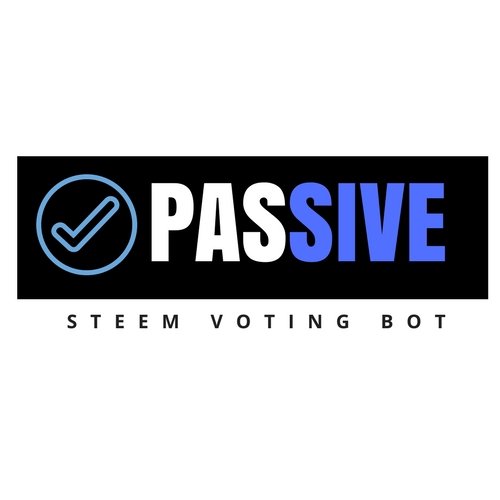 ---
Imagine a world in which people actually follow through with what they say they will do, a world where what you see is what you get, a world without lies, a world where you can depend on people to live up to their word.
Well, we can't exactly deliver on that promise but when it comes to bidding bots we'd like to align ourselves with a similar philosophy.
@Passive is a new bidding vote-bot ready to vote and serve you. We have noticed a trend in voting bots to hype themselves up and a tendency to oversate how much profit can be made with them.
We would like to break this tradition and formally put users on notice that @Passive, like other bidding bots, most likely will not net you a bunch of profit. Rather, it is our sole mission to help Steemians gain exposure for their posts.
@Passive is for PROMOTIONAL USE ONLY.
---
Profitability will depend on when you place your bid and how many people bid. Please check the profitability on STEEM BOT TRACKER before making a bid.
Our success completely depends on Steemians like yourself to make responsible bids and upvote quality content. The service isn't exclusively designed to turn you a profit, but rather gain you additional views and possibly new subscribers, so try your best to make published articles as good as they can possibly be.
As the platform grows it is going to be harder to gain natural upvotes for new users. Using a bot like @Passive can give you a leg up in growing your Steem following if used correctly.
---
Find @Passive on Steem Bot Tracker!
---

---

---
For more information about our service feel free to leave a question below in the comments section and a member of the @Passive team will get back to you shortly! Happy bidding!