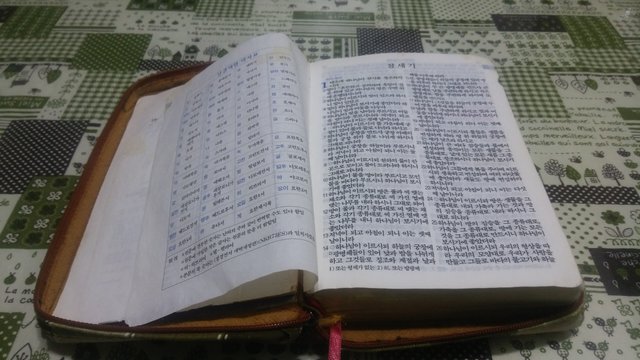 태초에 하나님이 천지를 창조하시니라
(창세기 1장 1절)
In the beginning God created the heavens and the earth.
(Genesis 1:1-NIV)
성경은 만물의 기원을 창세기에서 밝히고 있습니다.
창세기의 문학장르는 설화체입니다. 성경은 다양한 장르의 문학양식을 이용하여 기록하였습니다.
설화, 법조문, 역사, 시, 편지, 예언의 형태로 기록되어 있습니다.
창세기를 이해할 때 설화체문학 양식을 빌어 쓴 계시를 굳이 과학적으로 해석하려고 애쓸 필요는 없습니다.
성경은 문맥적, 문화적으로 해석하며 성경은 성경으로 해석하는 것이 전통적인 해석방법입니다.