Look at this graph. SBD is trading around 0.001 BTC ($2.27) currently. Volume is over 2 million.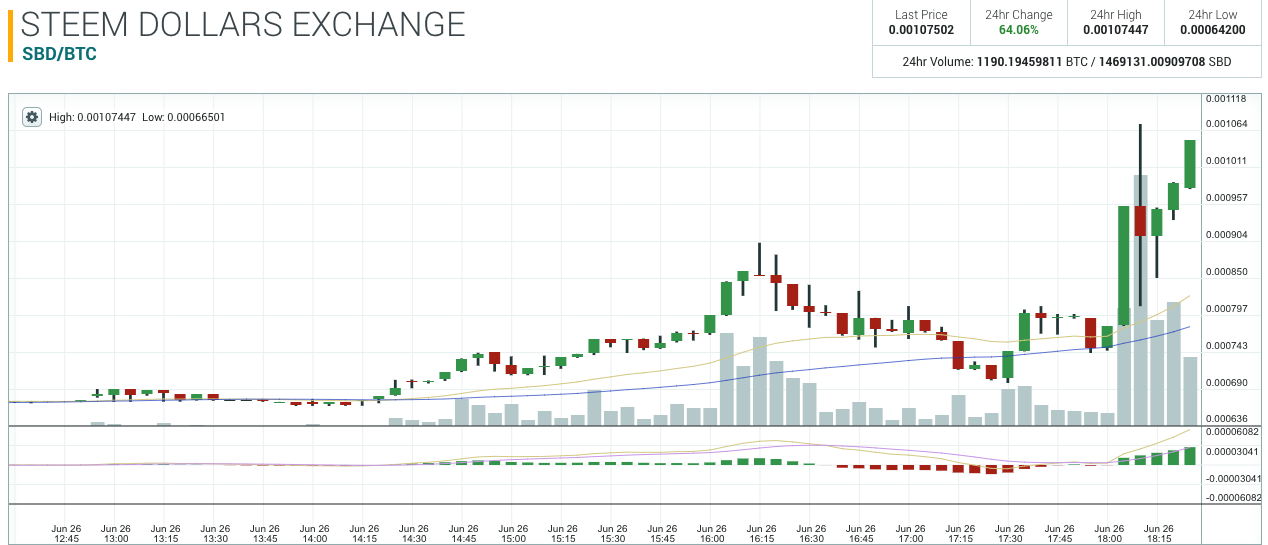 This would be an amazing opportunity to sell your SBD expensively, but Poloniex is disappointing by "temporarily disabling" deposits and withdrawals.
I see the rise of SBD as a positive sign. This indicates great demand for stable cryptocurrency. This is also keeping rewards high, because authors can sell their SBD with 2x premium, this should compensate decline of STEEM a little. Besides STEEM price it could rise, because people will keep using the platform. After all, where else we could discuss the craziness in crypto world and get rewarded for it?