Manchester United 1:2 Sevilla
Match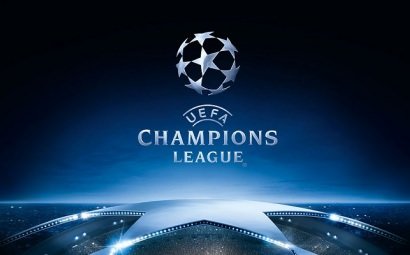 Jose Mourinho's team failed to cope with Spanish Sevilla who, after two Ben Benedict refueling shots, secured a victory at Old Trafford on the importance of promotion to the quarter-finals of the Champions League. Honorary goal for United was Romelu Lukaku.
The closest scoring goal in the first half was Marouane Fellaini. Belg returned the ball on the 30th floor, played a fast streak with Jesse Lingard, and then found himself close to the goalkeeper of the rivals. Fellaini scored very hard, but Rico was very well placed and successfully parried the corner kick.
In the 51st minute Jesse Lingard raised the pressure of Manchester United fans. The Englishman broke off in the penalty area, ran to the end line and fired technically on the ground from a sharp angle. Sergio Rico managed to save his team with instinctive intervention and fingered the ball out of the goal.
In the 74th minute the entrance of the dragon was Wissam Ben Yedder who appeared on the pitch two minutes earlier. Sevilla's forward striker received the pace on the second from Sarabia, deceived Eric Bailly and the shot at the post defeated David De Gea without any problems.
Four minutes later Ben Yedder took advantage of poor United when cornering and head shot from close range, he gave a good shot. De Gea lost his balance, intervened uncertainly, and the footballer crossed the goal line with the whole circuit, putting the fans and players of Sevilla in the ecstasy.
Hopes of United fans revived in the 84th minute thanks to Romelu Lukaku. Belgian put the ball into the net with a volley from a few meters from the corner kick.
The meeting until the last minutes was already very open, but the Red Devils could not be picked up after two blows from Ben Yedder. The Spaniard striker still had a hat-trick opportunity, but he squandered the situation alone in the added time of the game. Nevertheless, Sevilla secured promotion to the quarter-finals of the Champions League and Ben Yedder became the hero of his club.

Squads and goals
Goals: Romelu Lukaku 84' - Ben Yedder 74' i 78'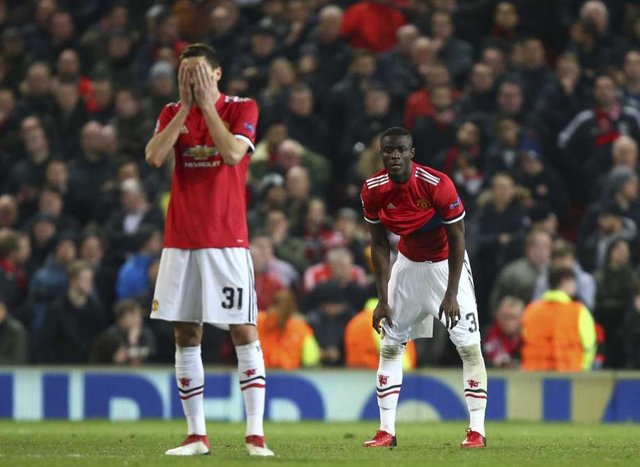 Manchester United: De Gea – Valencia (Mata 77'), Bailly, Smalling, Young – Matić, Fellaini (Pogba 60'), Lingard (Martial 77') – Sanchez, Rashford, Lukaku
Sevilla: Rico, Mercado, Kjaer, Lenglet, Escudero, N'Zonzi, Banega, Sarabia, Vazquez (Pizarro 88'), Correa (Geis 89'), Muriel (Ben Yedder 72')

What is your view of this match? Kind of sad what has been seen on the pitch. :(