Final Call! STEEM Needs Your Support [Win Upvotes, 100 SBD Bounty And More!]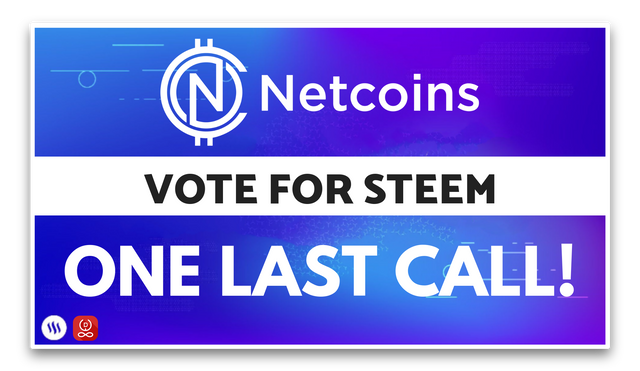 EDIT: This contest is over including all other previous contests! We will annouce the bounty winners once NETCOINs Team annouces the results in this week!
A few mins ago, STEEM took the no. 1 spot. We would want to increase the gap between us and the VERGE. We are talking about the famous NETCOINS Contest. All of us want to win and team @oracle-d has full faith in the mighty STEEMIANS. This is the last wake up call for everyone to push STEEM higher and higher! We are asking for your support. This is all hands to the steem pump now!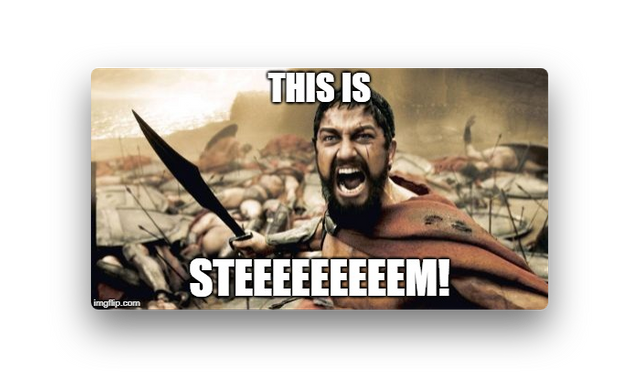 We are calling out all the top STEEM Influencers and witnesses to talk about this contest on their STEEM profiles in the form of blogs, vlogs or graphics.

Huge STEEM communities on Discord can callout their members by using @everyone tag and ask them to vote for STEEM. It's that simple and can bring us a lot of votes quickly.

Involve your families and friends too. Do what you have to or can do! Send them this link (http://contest.gonetcoins.com/entries/176772214) on Whatsapp, WeChat or Facebook to vote for STEEM directly
This is us doing our bit to push this campaign probably for one last time. Please follow the guidelines to take part in this contest:
GUIDELINES
Vote for STEEM on http://contest.gonetcoins.com/entries/176772214 (This link will directly take you to the voting page for STEEM).
Resteem this post. (Mandatory)
Post Screenshot below and tag 5 or 10 or 20 people in your comment and ask them to vote as well. (Tagging of friends is highly desired - as it will raise the awareness with everyone, but it is not mandatory).
Your Vote number should be higher than 12991.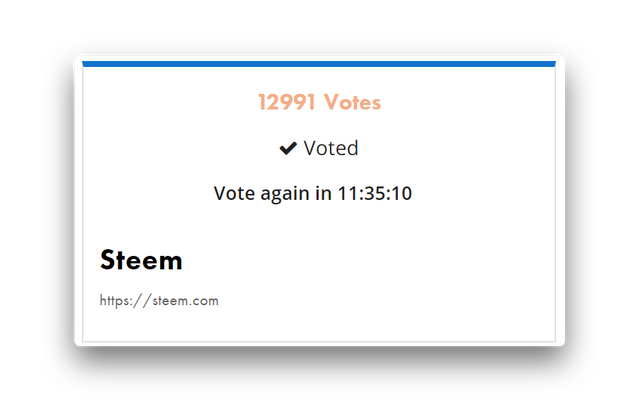 It's that simple, isn't it?
Rewards
Upvotes from @Oracle-D.
10 random users will get a chance to win 10 SBD each (only if STEEM wins).
1 Random user will get a chance to have 3 STEEM accounts for free for their friends and family.
Go hard or go home guys! Let's do it. This is our last chance!

Oracle-D
is a new STEEM blockchain business venture bringing new investment into the ecosystem. Founded by @starkerz and @anarcotech, we previously were co-founders of the #promo-steem and @steem-ambassador projects, and we developed the CAMPUS curation system, which is a fully decentralised system for distributing rewards.
Core Mission
We remain apolitical, and our number one goal is to raise the price and utility of the STEEM blockchain, improve culture and education about the blockchain, and create opportunities which support exceptional quality content creators through collaboration with investors and clients. In other words, to add as much value to the blockchain every day as we can.

You can support us in the following ways:
Go to our campaign's link given above and donate to us. The funding we get will be used only to cover the expenses of the events we will attend to attract more investors.
Upvote & Resteem this blog and spread the word about Oracle-D and our campaign.
Support our writers and their content which will ultimately empower quality on the STEEM Blockchain.
Upvote @Oracle-D witness by going to https://steemit.com/~witnesses or by using SteemConnect
Join our curation trail in SteemAuto to maximize your curation rewards.
Any kind of contribution is much appreciated and thank you for being a part of this Journey! Also, please do not hesitate to connect with us for any kind of collaborations that can help the STEEM Community grow.

Note: This blog has been posted using eSteem Surfer created by @good-karma. It's a wondeful Desktop client for STEEM Blockchain. Download it today from https://esteem.app/#downloads