I've just released an update for Steempunks analytics app for Steem blockchain. Steempunks' tech stack was updated from Typescript / React / Mobx / Postgrest / PostgreSQL to JavaScript / React / Redux / Graphql / Phoenix / PostgreSQL.
I expect that this new stack will enable rapid development of new features and will increase reliability of the app. At last I'm nearly fully satisfied with tech stack and do not plan to change it, at least for a year :) Though if the application becomes more complex, I may have to return to TypeScript, but so far its usage hasn't been justified (mainly due to the discrepancy between the library type definition files and the libraries themselves).
Previously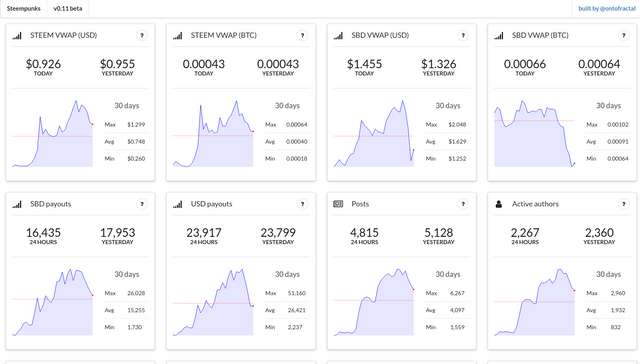 Now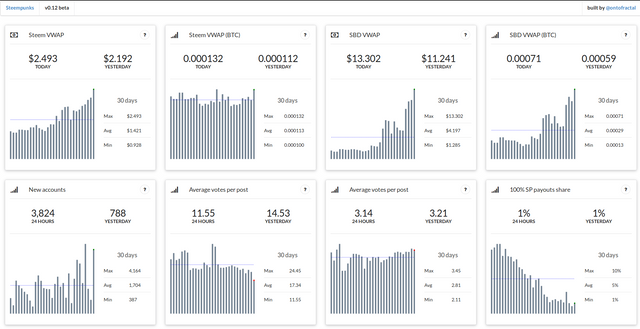 All charts now start from zero. During high volatility, this will improve intuitive at-a-glance understanding of changes. In accordance with the best practices of data visualization, I've switched linecharts for barcharts.
I also switched to a new, more harmonious color scheme and plan to introduce a dark theme soon.
Roadmap
Top posts with various facets
Top accounts with various facets
Personal statistics
Winners & Losers