On Thursday night, I stopped by a local meetup that I haven't visited for quite a while now. The name of the group is OlyMEGA. I gave them a short introduction to Steem and a little bit of information about Utopian as well.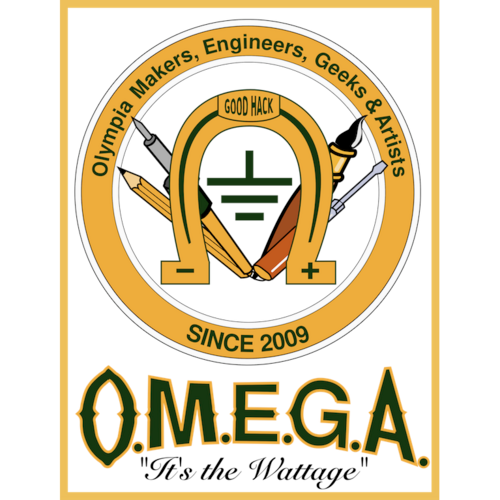 OlyMEGA's club logo
What Is OlyMEGA?
OlyMEGA stands for Olympia Makers, Engineers, Geeks, and Artists. It's a local group of fun-loving tinkerers. I've visited this group in the past with thoughts of joining up. I might just do that, depending on my Steem income. Ever since I heard of this group, I've always made sure to use their Amazon link when I could.
The club events I've attended were always full of smart people who didn't seem to get out much (myself included). A lot of the people in the group are coders by profession, or network engineers, or something similar. And a lot of the people in the group already know something about crypto. Way more than average.
I have not found any cryptocurrency "enthusiasts" in the group. Mostly the members seem to be more interested in very different projects, like using their phones to draw laser graffiti on the building across the alley, making custom knives out of lawnmower blades, or anything involving Arduino or 3D printing.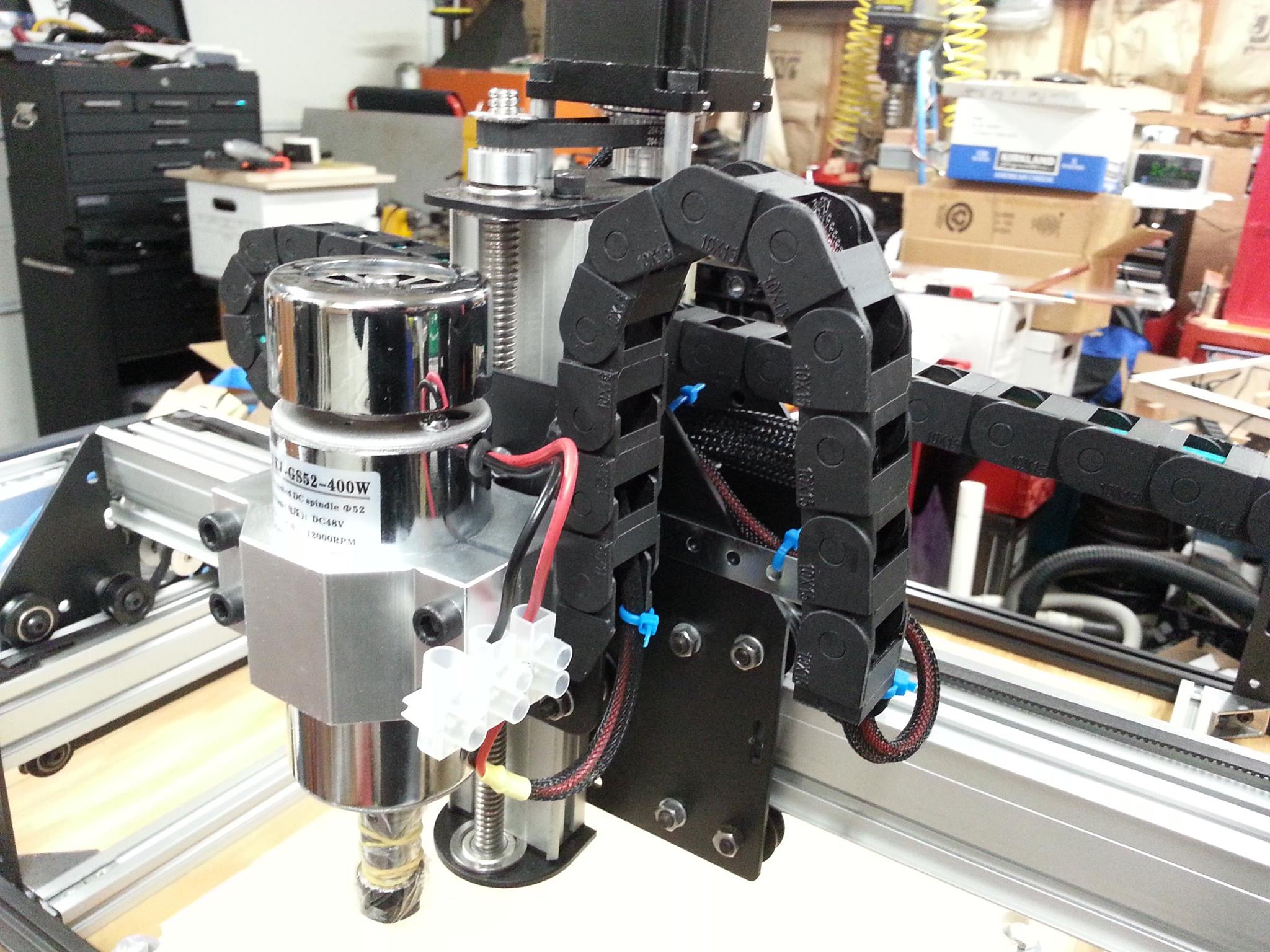 The club's Shapeoko

I know there are a lot of talented coders in the group, but there's not usually a lot of talk about coding projects at the meeting. I think basically most of them spend many hours a day coding for work. When work is over, these developers would seem to prefer building a mesh network out of Pringle cans rather than thinking about code any more.
I Gave A Short Presentation About Steem & Utopian
No, I don't have a video. I don't even have a photo of me making my short presentation. I did take a quick snapshot of part of the three-story maker space the group rents while I was listening to another club member's presentation.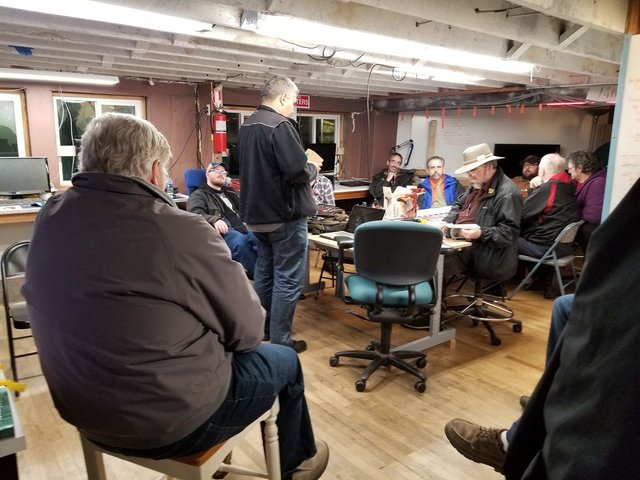 I was expecting the floor to open up for presentations at this show-and-tell open house, but maybe I missed the cue. I asked an organizer about presenting, and he got everyone's attention for me. Public speaking is not what I would consider one of my strengths, but I've done plenty of it nonetheless. I was still nervous.
I need to work on a presentation or at least an 'elevator pitch' for Steem, then get so familiar with it that I can just rattle it off from sheer muscle memory every time I get a question about it. But I think that I did a reasonable job explaining the concepts in a very short-format speech.
I let the group know about Steem, a decentralized blockchain social media project that pays contributors in its native cryptocurrency. I also let them know about Utopian, a Steem account and a Steem front-end that rewards contributors to open source projects. I also let them know that contributions to Utopian.io can come in many forms, not just code.
I plan to continue going to OlyMEGA meetups at least occasionally. I may even become a dues-paying member if my Steem rewards will cover it.
The Afterglow
When I got home, I found that my first contribution to Utopian (via @howtosteem) had been rejected by a moderator.
Total buzzkill.
I ended up pleading my case on the Utopian Discord and a couple days later, a decision was made to approve the post. So now I'm pretty happy about that. I understand their reasoning, and thankfully they understood mine as well. I've also learned a thing or two about how the post approval process works. I'll be more prepared next time.
Take A Look For Yourself
If you haven't done it already, check out Utopian.io. Just like Steemit.com, Utopian.io runs on the Steem blockchain. You really can get rewarded for making contributions to open source software projects. Those contributions can be code, bug finding, tutorials, documentation, suggestions, or a lot of other things. And if your first Utopian post gets rejected, don't take it too hard. Post again. Even if it's not accepted by Utopian, the post goes up on Steem.
There's plenty of work out there to do building a digital commons. Utopian will pay you for that work. Best of all, you get to pick your own job.
---