Cash Rules Everything Around Me, CREAM! Get the money! Dollar, dollar y'all!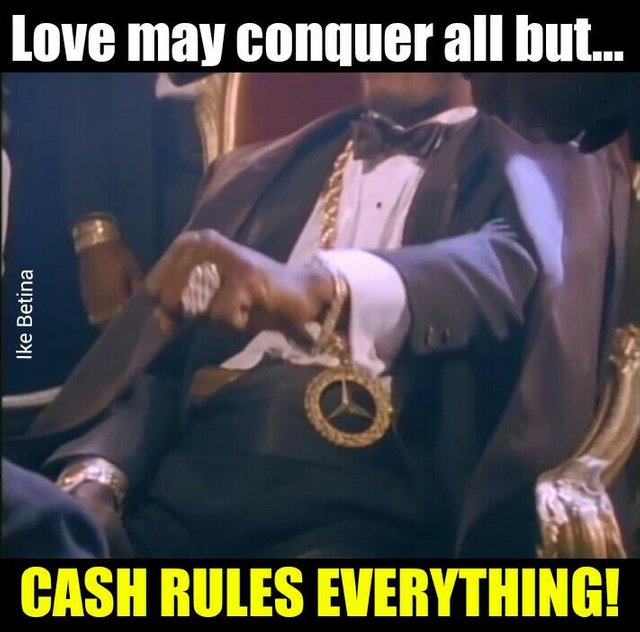 Kiss the ring!
This meme derived from the music video form the album  "Follow The Leader" 
Recorded : By Eric B & Rakim in 1988
Studio: Power Play Studios in New York City 
Released: July 26, 1988
Genre: Hip Hop, Rap
Label: Uni Records
Click here to watch Follow The Leader
"Cash Rules Everything" derived from the song "C.R.E.A.M."
Recorded: By The Wu-Tang Clan in July 1993
Studio: Firehouse in New York City
Released: January 31, 1994
Label: Loud Records Genre: East Coast Hip Hop, Hardcore Hip Hop
The origin of the word "Cream" used by the Wu-Tang started from a variety of inspirations.
From watching cartoons with characters making big sandwiches (the word food is also another colloquialism used for money) being lathered in mustard and mayo, which they referred to as cream. The characters would fight over the food with the "cream" on it making it an understanding that it was valuable as money.
After the term became more mainstream among them, Method man's friend Rave came up with "Cash Rules Everything Around Me" as the acronym. This was the time when graffiti was prevalent and the names of crews or artists were not only their names but also had a meaning.