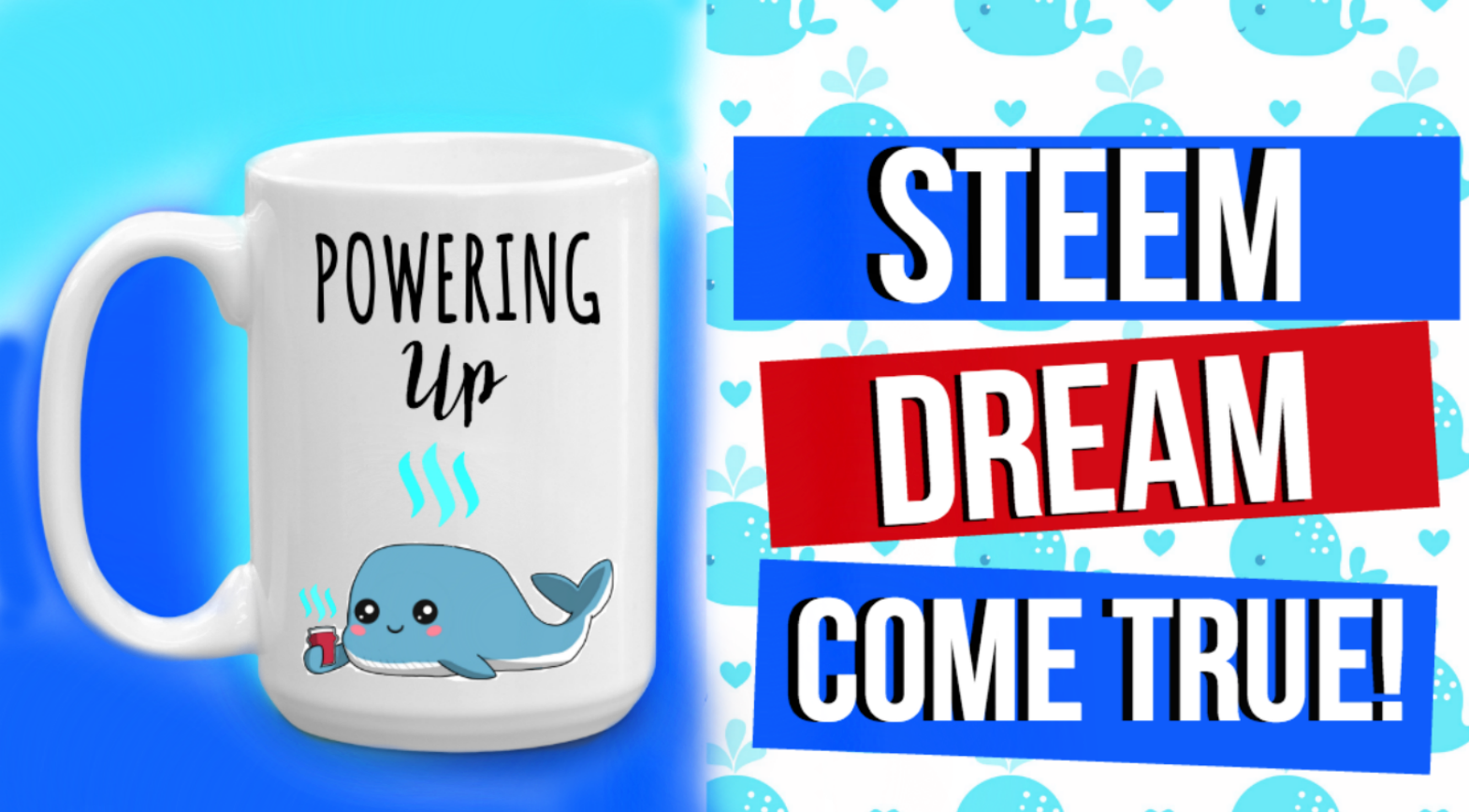 I did a thing! Or two or three... which is why it's taken me at least 2-3 weeks to get this store going.
It's the store with the most UNORIGINAL name ever!!!
Steem Stuff.
Literally. That's what it's called.
Feel free to laugh now.
😆
I wanted to create a store where you can buy stuff with steem OR fiat!
As of right now... it's just full of steem merchandise. It may stay that way. Or, it may expand into other things that have nothing to do with steem, but I'll still totally let you buy with steem!
I think the more real-use cases we have for steem, the better.
So I hope you like some of the stuff!
It all started as a late-night idea I had to fund my way to steemfest. Because that's what I usually do instead of sleep. I just think a lot of random thoughts.
But now, either way, I just want to keep this store going.
I'd love to fund a trip to steemfest, but who knows!
Please help me by resteeming or tagging someeone! I'd appreciate it a lot!
For those of you who are for SURE going to steemfest, I have a steemfest mug for sale!!!
And I'll be adding more steemfest stuff soon I hope.
So, here it is...
drumroll...
Introducing the link to the unoriginal "Steem Stuff" store, full of original items designed by me!
If there's enough interest in certain items, I can bring the cost down in the future!!
Maybe people on Etsy will find out about steem because of my store! Crazy, right?!?
I'm new to Etsy so I'm still figuring out how it all works. The store should get better and better as I make updates, but for now I just wanna get it out there.
So, here's a lil' preview of a few things: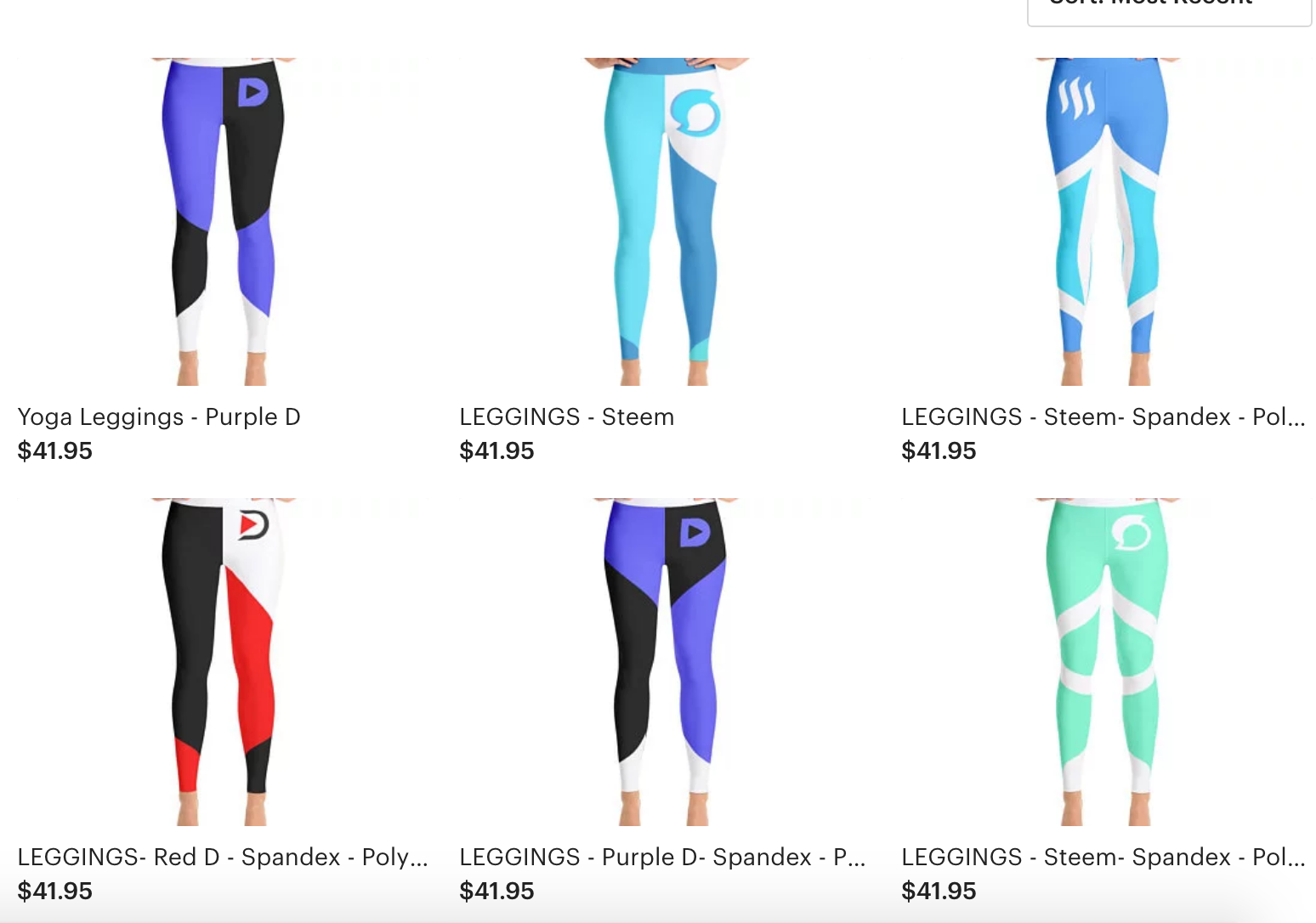 (click on the image and it'll take you to the actual leggings page)
@karensuestudios you inspired 2 of the yoga pants designs... can you guess which ones?!
And @tacos (is there a steemit account with that name?) one of these cell phone cases was inspired by you...can you guess which one?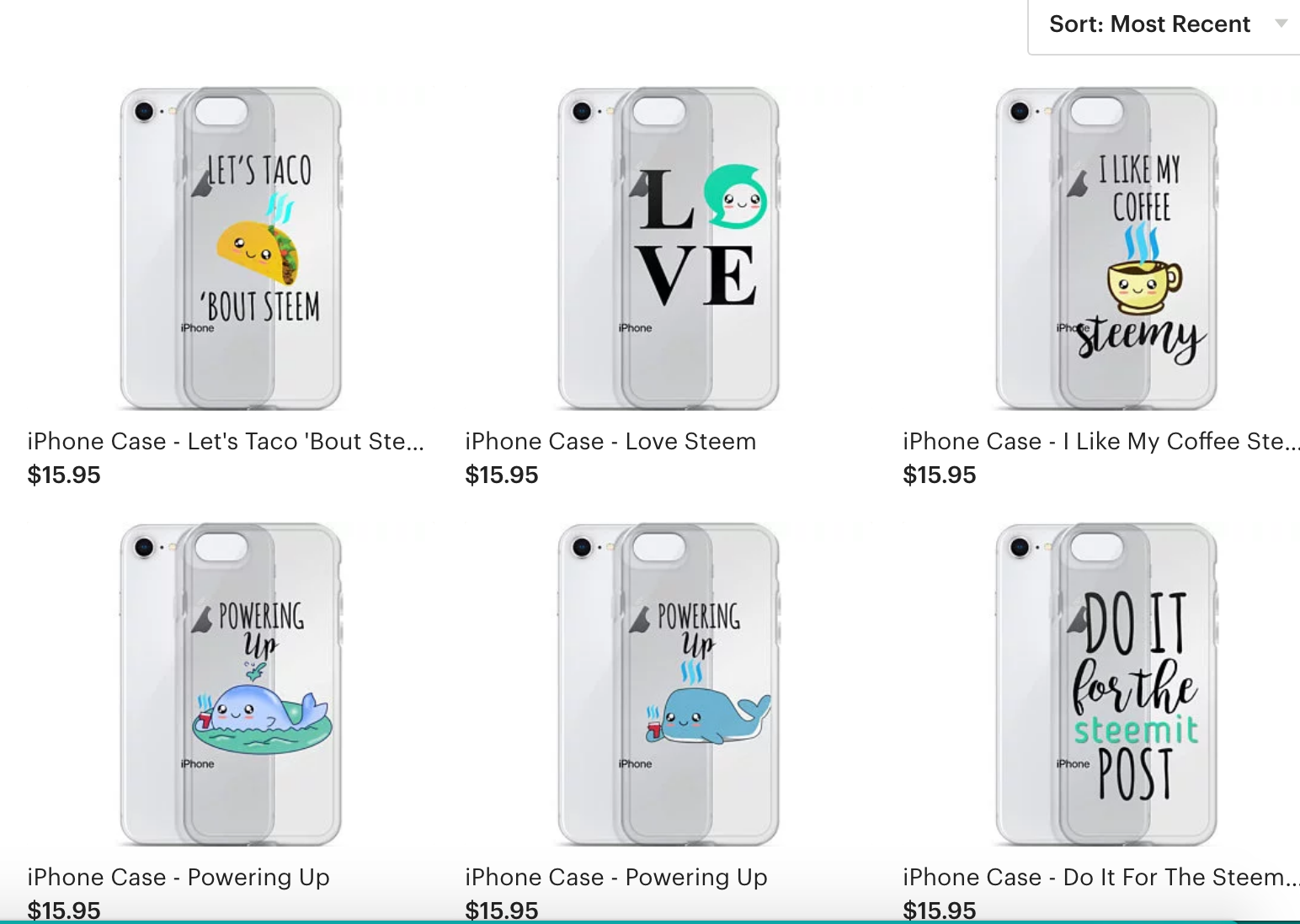 ]
Okay!
So... you've got questions!
Questions You'll Probably Ask Frequently... QYPAF
Do you ship worldwide?
Yes! You'll see the shipping prices at checkout. Sorry shipping isn't free, yo. If I could teleport the items to you... I totally would!!!!
How do I pay with steem?
For now, you can just make a transfer Steem to me @nomadicsoul with an encrypted memo with a link to the item that you want and your shipping address.
Just send whatever the price is that day for a particular item. I know steem price changes every day, so the amount you send will, too. Make sure to include the shipping price as well!
You can use this link to figure out the value of steem to USD or whatever currency you're using: https://currencio.co/steem/usd/
I will then buy the item for you in fiat so that you don't have to worry about it.
Can I pay with my trashy fiat just to get rid of it?
Yeah, sure! I mean that's obviously easier. But I'm good with accepting steem, too!
Uhhh... ask me in the comments! Thank you!!!
Thank you @see-it-feel-it for writing about my "soon-to-be steem store" a few weeks ago!!!!
Here are some designs that will be coming out soon: